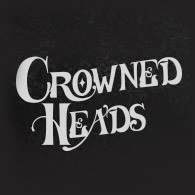 Fans in Canada will soon start to see Crowned Heads products in their country. Today the Nashville, Tennessee based company announced it has entered into an agreement with Bingham Enterprises Inc. to handle its distribution in Canada.
In a press release, Bingham National Sales Manager Paul Graham said that the premium cigar market is growing in Canada and with the demand for Crowned Heads products, this provides the perfect opportunity to satisfy it.
"Partnering with Crowned Heads represents a great opportunity for both companies. Brigham's extensive reach as a distributor and marketer in the Canadian boutique tobacco business will provide the opportunity for consumers and retailers to purchase Crowned Heads cigars in every neighborhood tobacconist in Canada." said Daniel More, President of Bingham.
Jon Huber, Co-Owner/Founder of Crowned Heads, said "We've been interested in the Canadian market for some time now, as we receive a good amount of inquiries and consumer interest via phone, email, and social media. To this point, we've been patiently waiting for the right fit in terms of distributors, and we are confident that Brigham will do an excellent job representing our brands and the Crowned Heads ethos in Canada."
The first lines to enter the Canadian market will be Four Kicks, Jericho Hill, and Le Careme. Release is set for May 2018.