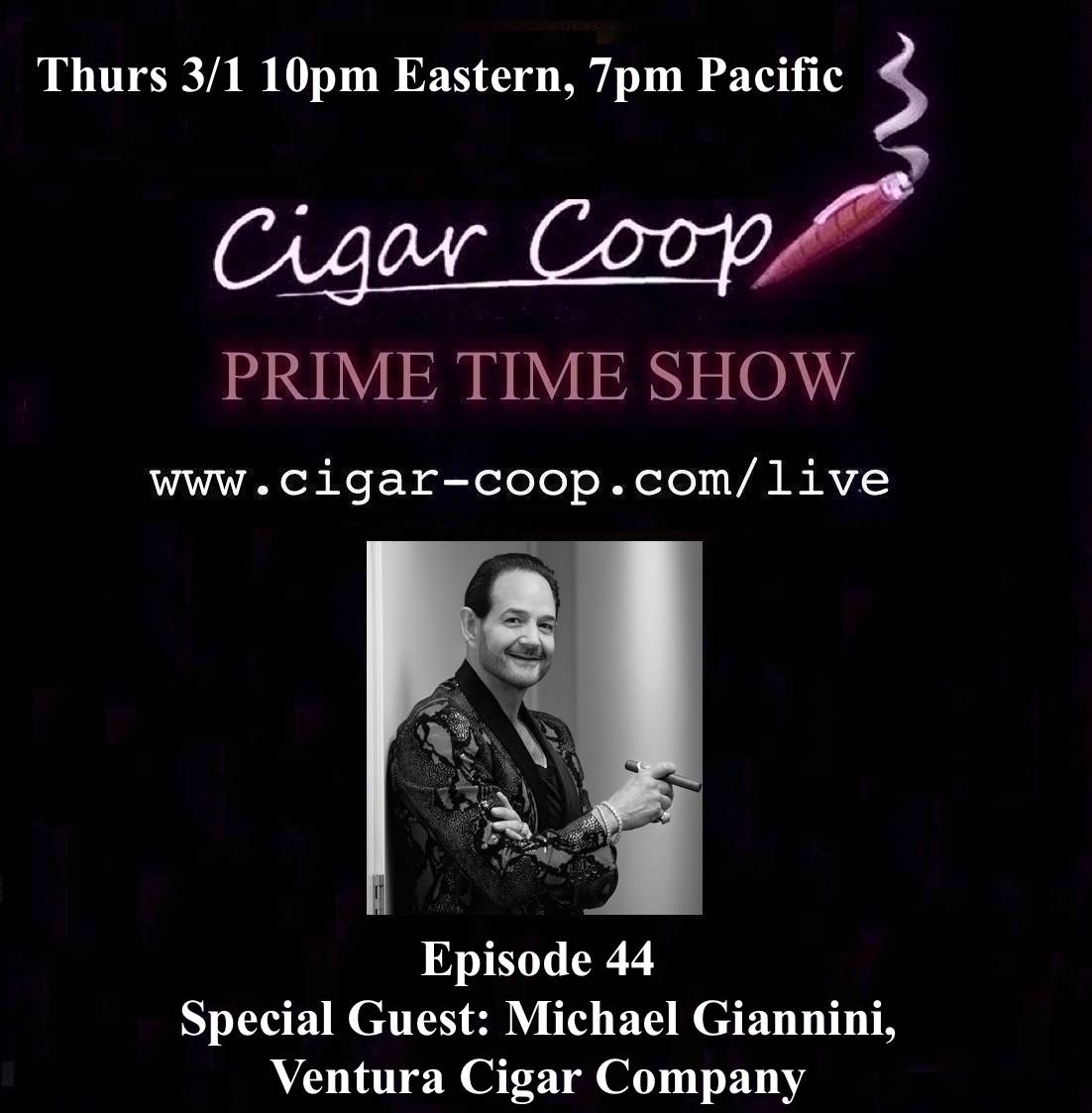 Tonight on Episode 44 of the Prime Time Show, we welcome the one and only Michael Giannini to Prime Time. We will recap Michael's incredible journey through the cigar industry from his days of working retail in Philadelphia, through his time at General Cigar and now his new chapter at Ventura Cigar Company. This is a show you are not going to want to miss.
In our Debonaire Ideal segment, we'll discuss history and why different eras of history capture our imagination. Finally in our Deliberation Segment, we will look at the pros and cons of the Cigar Festivals.
Tune in live at a 10pm Eastern/7pm Pacific. If you miss us, you can catch Prime Time any time on Google Play Music, iTunes, Podbean, and YouTube. The Prime Time Show – all about industry people and industry talk.
You can watch LIVE by clicking here