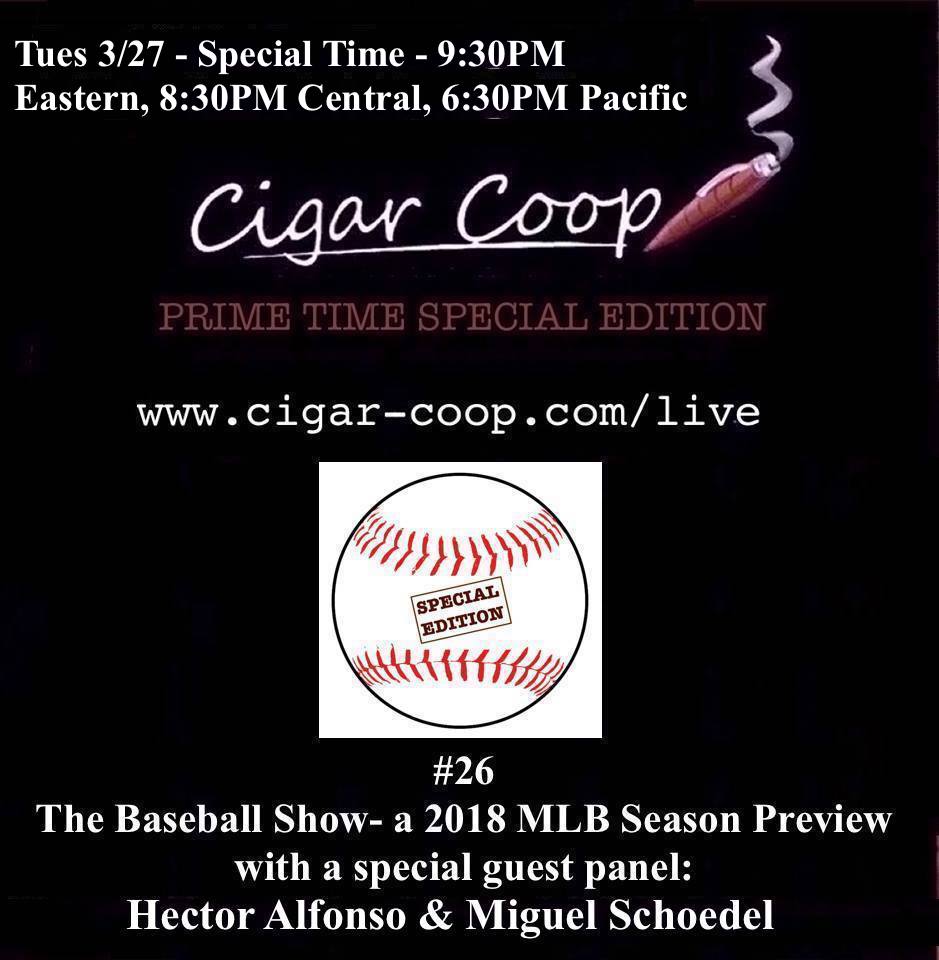 While we talk plenty about cigars on Prime Time Special Edition, we've also been known to talk baseball from time to time. Tonight on Special Edition #26, we put baseball on the center stage as we present our Major League Baseball preview show. We will have the whole Prime Time team in the dugout, plus have two very special guests from the cigar industry – Hector Alfonso of Espinosa Cigars and Miguel Schoedel of Crowned Heads.
On this show, we will go around the league and give our thoughts on how each of the teams will do. We will do some over/unders in terms of win totals, and finally give our predictions on who will be playing in October.
If you miss us, you can catch Prime Time any time on Google Play Music, iTunes, Podbean, and YouTube. The Prime Time Network of shows – always featuring #industrytalk and #industrypeople.
You can watch LIVE by clicking here starting 9:15 PM Eastern Time.