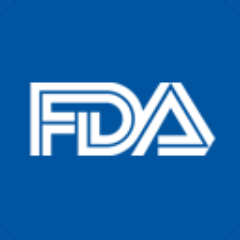 Seven health groups are not happy that the U.S. Food and Drug Administration has delayed the pre-market approval process on e-cigarettes and other tobacco products, including cigars.  They have now gone to court in hopes of expediting the process again. Today a lawsuit was filed jointly by the American Academy of Pediatrics and its Maryland chapter, American Cancer Society Cancer Action Network, American Heart Association, American Lung Association, Campaign for Tobacco-Free Kids, Truth Initiative and five individual pediatricians over the delays. The court case was filed today in U.S. District Court in Maryland.
Last year, FDA Commissioner Dr. Scott Gottlieb announced an initiative to develop a comprehensive program to reduce nicotine levels down to non-addictive levels. As a part of that program, Dr. Gottlieb announced that the question of if and how premium cigars and e-cigarettes should be regulated would be re-opened.  As s result, the implementation of the pre-market approval process for both premium cigars and e-cigarettes were delayed to 2021 and 2022 respectively. While the Health Organizations applaud the nicotine reduction initiative, they feel these delays allow a large number of products to stay on the market and pose a risk to youth.
The lawsuit states: "After the change in presidential administration, FDA deferred for 90 days certain statutory and regulatory deadlines established by the Deeming Rule and the Tobacco Control Act. The purpose of this delay, ostensibly, was for the new Administration to reconsider its approach to the Deeming Rule. Then, in August 2017, without inviting public or stakeholder comment as required by the Administrative Procedure Act ("APA") or building a new administrative record to guide its decision, FDA issued what it labeled a 'Guidance' that fundamentally altered the statutory duties and responsibilities of manufacturers of newly deemed tobacco products."
Last year, these health organizations tried to motion to intervene as defendants in the cigar industry's lawsuit. This was done at the time the Trump Administration and, in particular, the FDA was considering changing its strategy around premium cigars. Ultimately the motion was denied.
The Health Organizations are now hoping the courts throw out the "guidance" described above, thus eliminating the timetable delays.