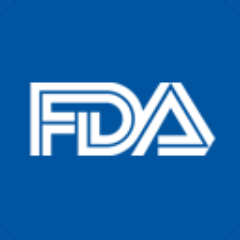 On Monday, October 16, 2017, a federal judge denied a motion for intervention by a group of health organizations to intervene in the cigar industry's lawsuit filed against the U.S. Food and Drug Administration. The ruling was handed down by Judge Amit Mehta in the U.S. District Court for the District of Columbia.
The Court stated, "Upon careful consideration of the briefs and the record, the court concludes that Proposed Intervenors have not established that they would suffer a legally sufficient injury-in-fact if Plaintiffs were to prevail in this litigation. Therefore, they lack standing to intervene as of right, and the court declines to allow Proposed Intervenors to intervene permissively. Accordingly, the court denies Proposed Intervenors' Motion to Intervene."
The six health organizations that filed the motion include:
The American Academy of Pediatrics
The American Cancer Society Cancer Action Network
The American Heart Association
The American Lung Association
The Campaign for Tobacco-Free Kids
Truth Initiative
The ruling can be considered a positive step for the cigar industry. If the court had ruled the other way, these organizations would essentially become defendants alongside the FDA and play an active role in the legal battle.
A motion to intervene allows a person who is not a party to a particular case to join the case in order to protect their own interests. In the motion filed, the groups expressed concern that the "Defendants may not aggressively defend the Deeming Rule, or may seek to alter or rescind the Rule, after their recent changes in leadership."
The groups expressed concern that the Trump Administration may not adequately defend the rule (known as the "deeming rule") or may seek to weaken or rescind it, putting the health of children and the public at risk. The organizations alluded to 90-day delays on the pending FDA compliance deadlines so that the Department of Health and Human Services could better understand the Deeming Regulations as an example. The organizations also cited the recent ruling by the Court in favor of the FDA on a summary judgment related to a case brought forward by Nicopure Labs LLC and various vaping associations. The groups advanced this as a precedent for why the Deeming Rules should be upheld.
The Trade Associations responded opposing the motion. Meanwhile, the FDA took a neutral position on whether the intervention should be granted. Many believe this motion was filed following the July 28th announcement that the FDA was deferring the pre-market approval date for premium cigars until August 8th, 2021 and is re-examining the deeming rule as a whole.