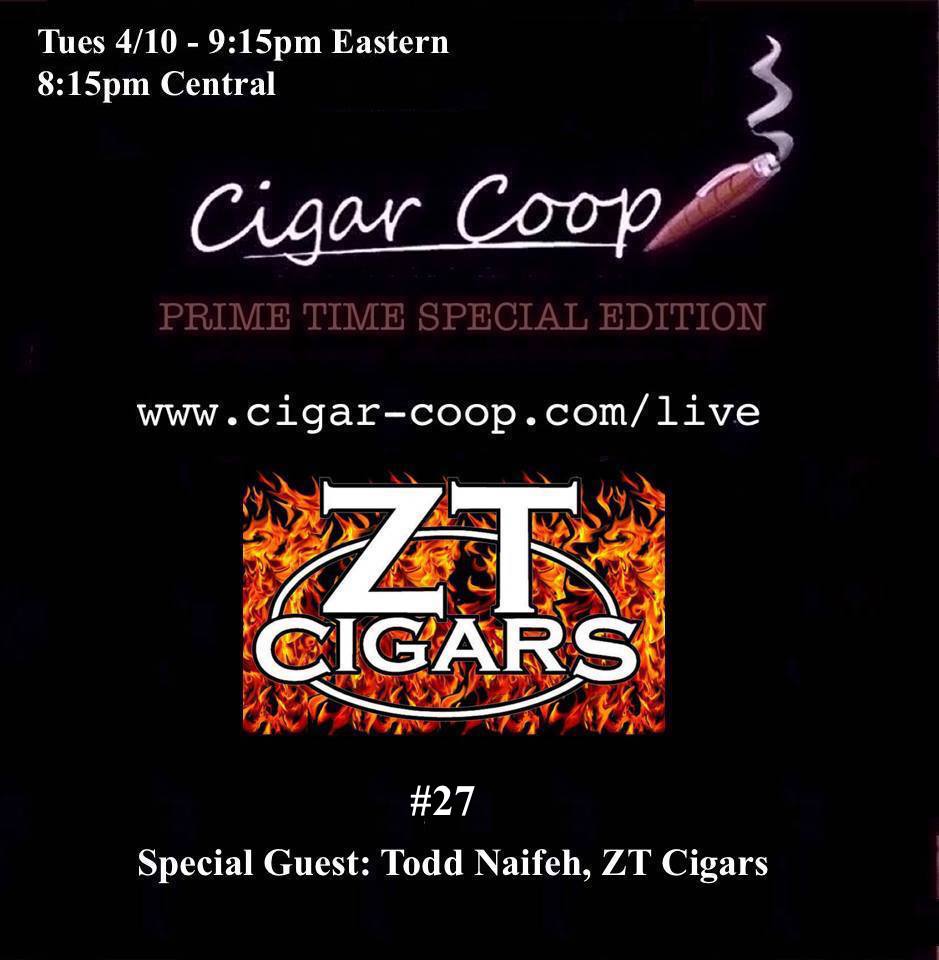 On Special Edition #27, we return to some hard-core industry talk as we welcome Todd Naifeh of ZT Cigars as our special guest. We will learn about Todd's retail operation out of Oklahoma City, but we will also get some insights into his role on the current IPCPR board of directors.
The U.S. Food and Drug Administration (FDA) has issued three ANPRMs that impact premium cigars. We will review what these are all about, and discuss our thoughts on how the cigar industry is responding to this.
If you miss us, you can catch Prime Time any time on Google Play Music, iTunes, Podbean, and YouTube. The Prime Time Network of shows – the shows focusing on #industrytalk and #industrypeople.
You can watch LIVE by clicking here starting 9:15 PM Eastern Time.