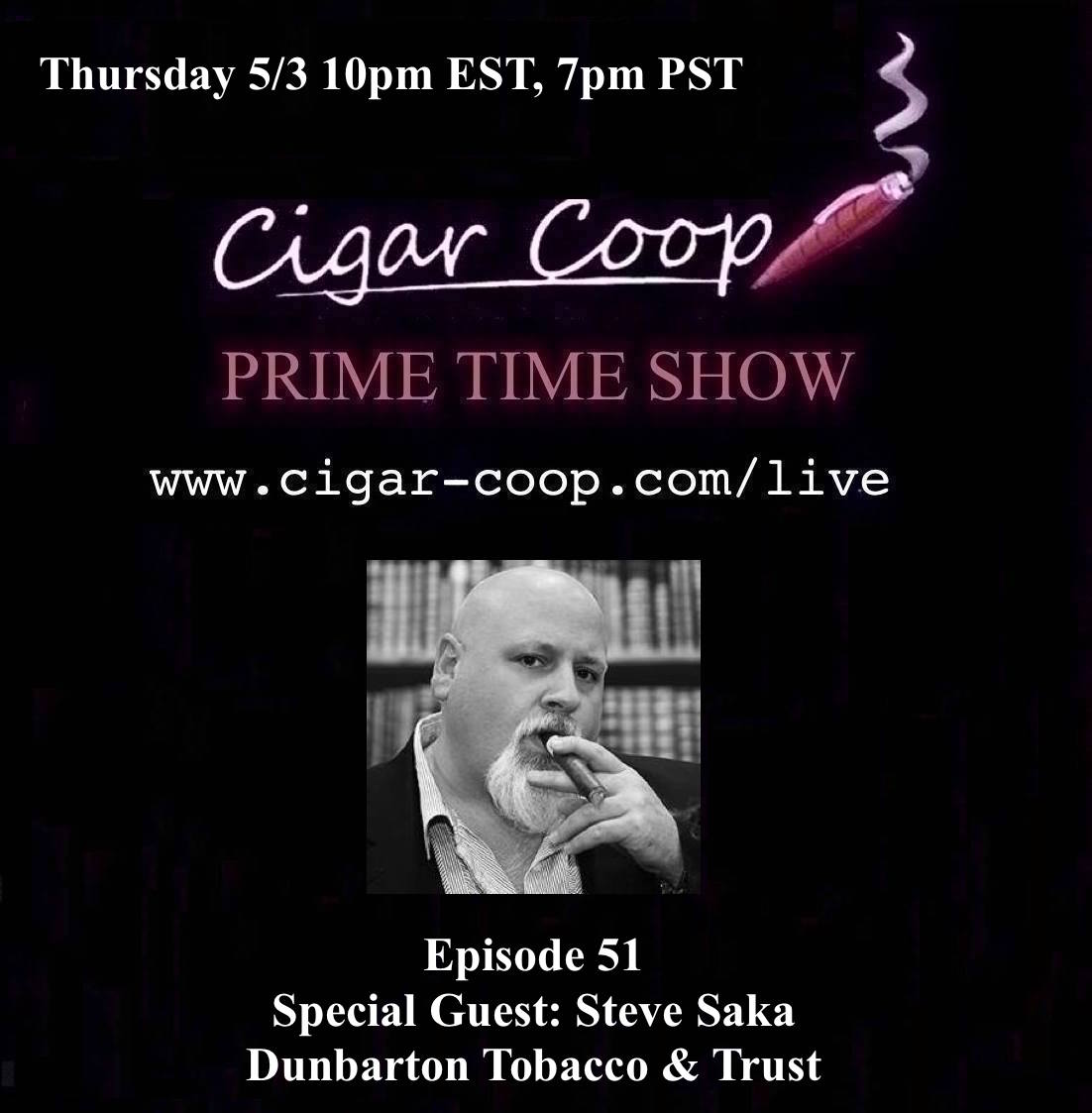 On Episode 51, we welcome the one and only Steve Saka of Dunbarton Tobacco & Trust to Prime Time!
We will chronicle Steve's journey from JR Cigar through Drew Estate and of course, what he has been doing at Dunbarton Tobacco & Trust. In our Debonaire Ideal, we will talk "Epic Road Trips" and in our Deliberation Segment we will give our own version of "Saka's Question of the Day" – rapid fire style.
Tune in live at 10pm Eastern/7pm Pacific. If you miss us, you can catch Prime Time any time on Google Play Music, iTunes, Podbean, and YouTube. The Prime Time Show – all about industry people and industry talk.
You can watch LIVE by clicking here.