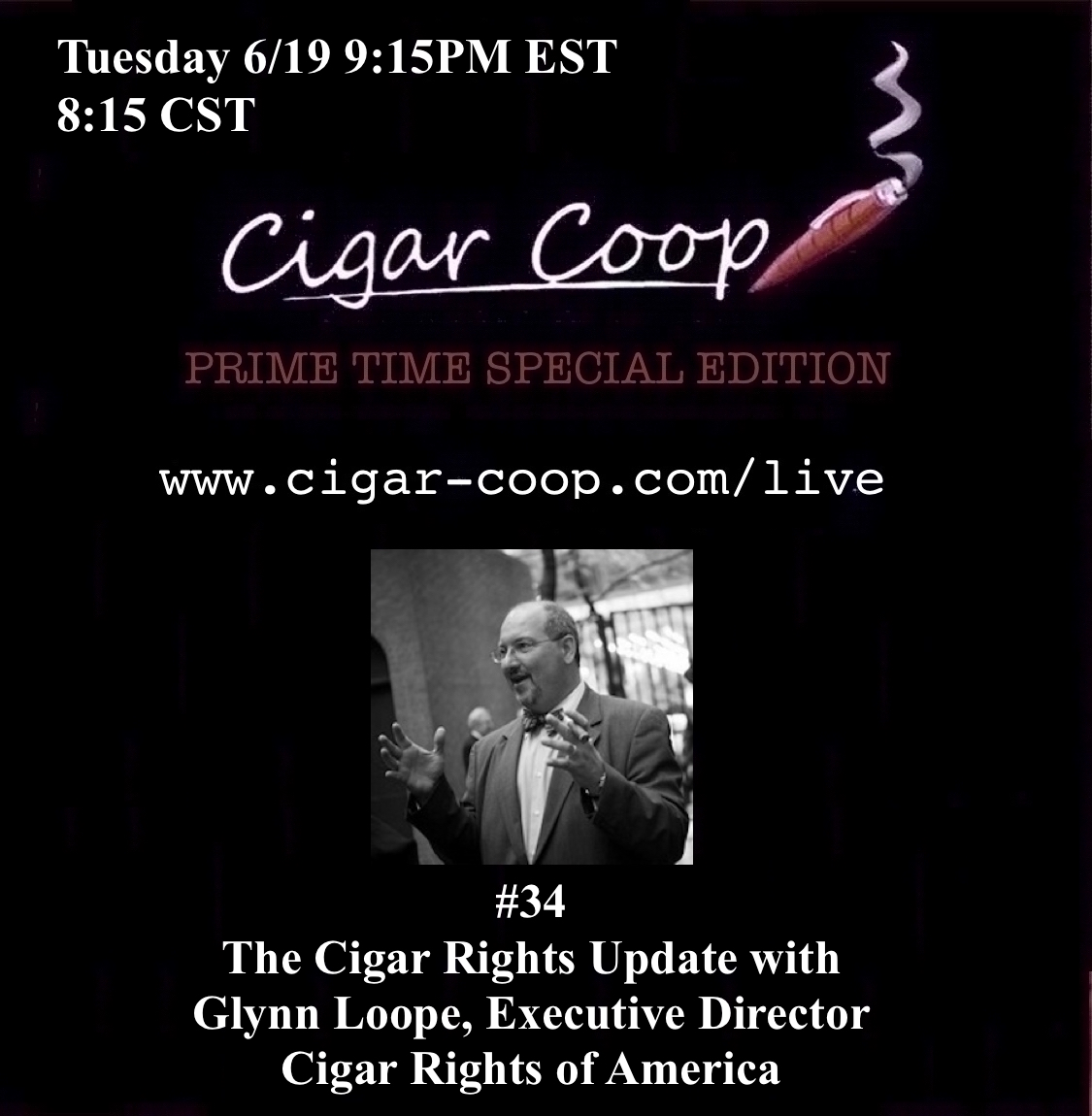 For Prime Time Special Edition #34 we are proud to welcome back J. Glynn Loope, Executive Director for Cigar Rights of America.
We will catch up on the war with the FDA – and we will look at warning labels, ANPRMs, legislation, and a whole lot more.
If you miss us, you can catch Prime Time any time on Google Play Music, iTunes, Podbean, and YouTube. The Prime Time Network of shows – the shows focusing on #industrytalk and #industrypeople.
You can watch LIVE by clicking here starting 9:15 PM Eastern Time.