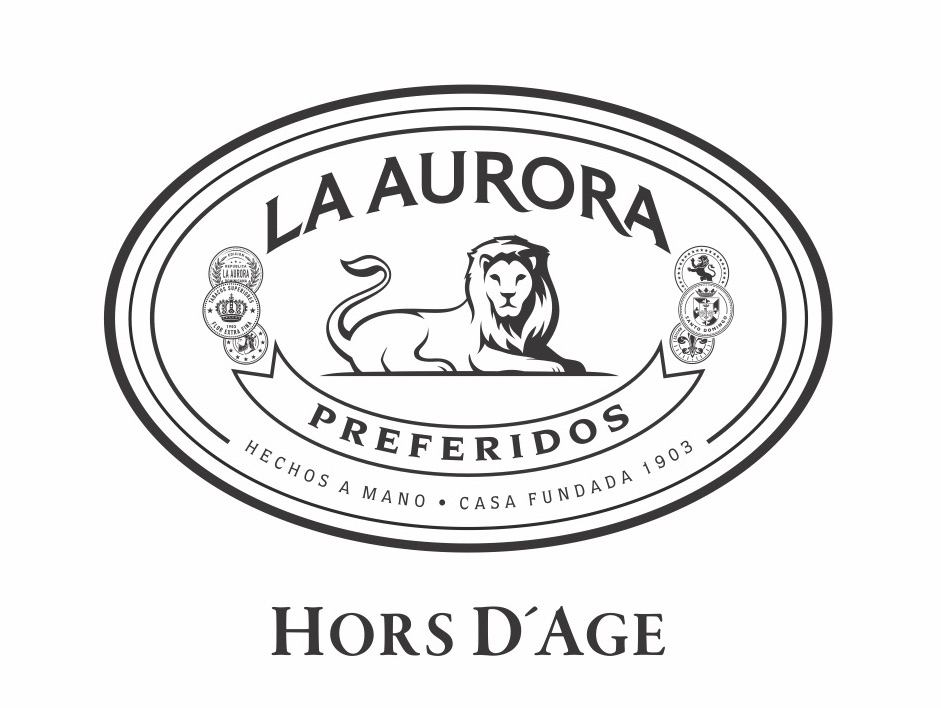 At the 2018 IPCPR Trade Show, La Aurora will officially release La Aurora Preferidos Hors D'Age. This is a cigar that first was seen at the 2018 ProCigar Festival held in February in the Dominican Republic.
Hors D'Age stands for "beyond time". Back when the cigar was first announced at ProCigar, La Aurora referred to it as a"category that describes the highest quality products and subject to the highest aging where time is the key to reach the ideal level of perfection." At the time it was announced at ProCigar, La Aurora said the cigar had been in its aging room for 2 years.
The La Aurora Preferidos Hors D'Age will be showcased in one size – a 6 x 54 Toro featuring a multi-national blend highlighted by an Ecuadorian wrapper. It will also use an Ecuadorian binder and fillers from Colombia, Nicaraguan, and the Dominican Republic. It will be a limited edition cigar with a total production of 500 fifteen-count boxes for the U.S. market.
Pricing is set at $20.00 per cigar and the cigar is expected to ship in September. La Aurora is distributed in the U.S. by Miami Cigar and Company.