---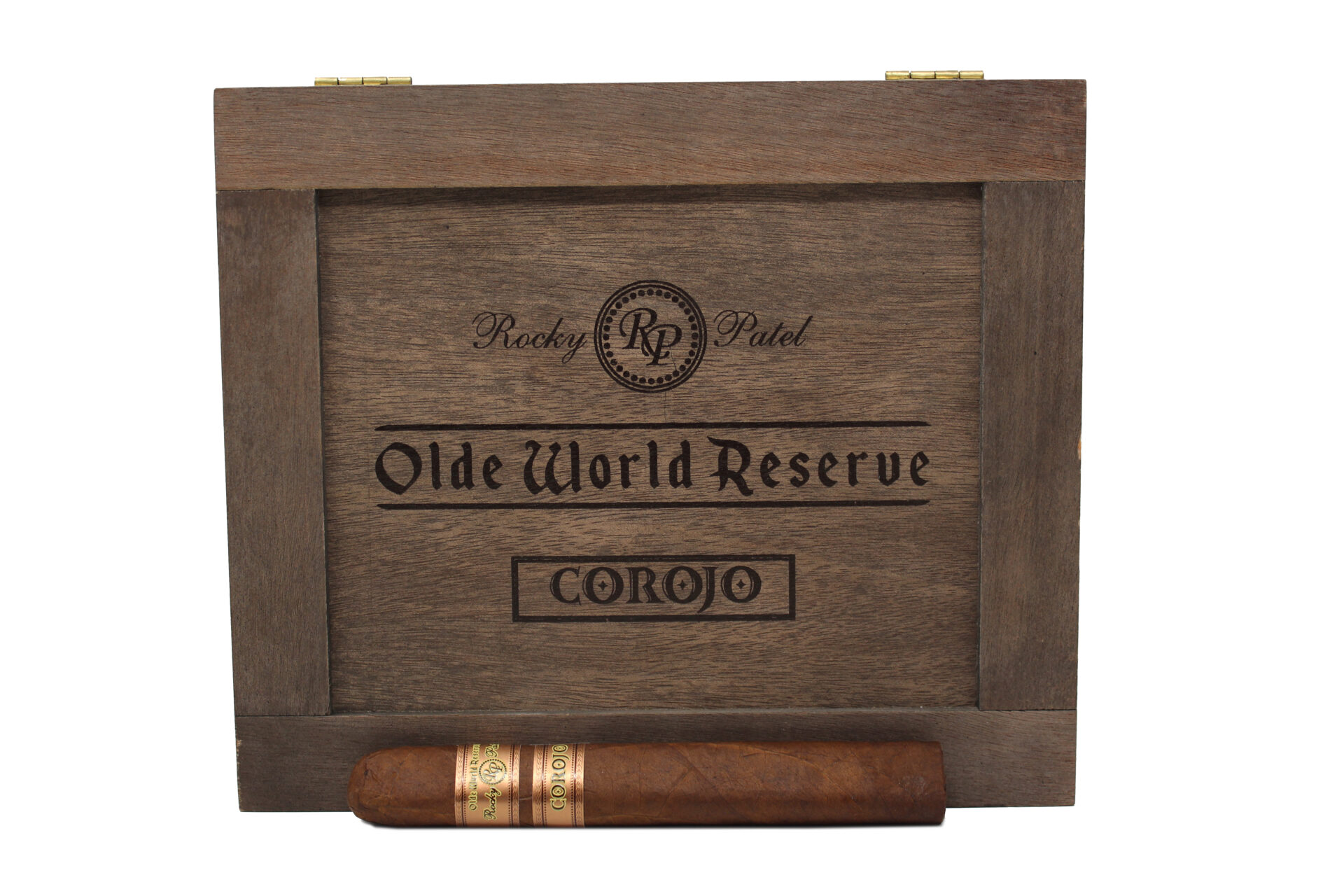 The Olde World Reserve, a popular national brand in Rocky Patel Premium Cigars' portfolio for many years, is returning. Today the company announced that both the Olde World Reserve Corojo and Olde World Reserve Maduro will have an official reintroduction at the 2018 IPCPR Trade Show.
It was in 2006 when Rocky Patel introduced the Olde World Reserve line. National distribution discontinued in 2012 when the Costa Rican Maduro wrapper used on the Olde World Reserve Maduro became too scarce to obtain. It had been reported that it had been made available on a limited basis to online retailer Thompson Cigar since then.
Originally both blends of Olde World Reserve were rolled at the El Paraiso factory in Danlí, Honduras. This time around production will be split between Rocky Patel's factories. In a press release, company founder Rocky Patel said, "I wanted to do something different with these classic brands, so we decided to have both of our cigar factories produce one line each. One brand rolled in Honduras. The other made in Nicaragua. It's truly the best of both worlds."
The Olde World Reserve Corojo will be the cigar that will continue to be produced as the original. It will feature the original blend which includes a Honduran Corojo wrapper over Nicaraguan binder and filler. Production remains at the El Paraiso factory.
Meanwhile, production for the Olde World Reserve Maduro, moves over to TaviCusa, the boutique cigar factory owned by Rocky Patel in Estelí, Nicaragua. The blend to this cigar is described as "comparable" to the original consisting of a Costa Rican Maduro wrapper, a Nicaraguan binder, and a combination of Nicaraguan and Honduran fillers.
Both blends are returning in three box-pressed sizes: Robusto, Toro, and Sixty.
The cigars will receive updated packaging including new bands and boxes.  The sleeve that covered up to half the cigar is also gone.
"If there was one brand being asked for constantly by both consumers and retailers, it was Olde World Reserve," said Mark Weissenberger, VP of Marketing for RPPC. "This revival was due to an overwhelming demand, as we're all very excited to see the OWR return."
At a glance, here is a look at the Olde World Reserve
Olde World Reserve Corojo
Wrapper: Honduran Corojo
Binder: Nicaraguan
Filler: Nicaraguan
Country of Origin: Honduras (El Paraiso)
Robusto: 5 1/4 x 54 (SRP $9.00)
Toro: 6 1/2 x 52 (SRP $10.00)
Sixty: 6 x 60 (SRP $11.00)
Olde World Reserve Maduro
Wrapper: Costa Rican Maduro
Binder: Nicaraguan
Filler: Honduran, Nicaraguan
Country of Origin: Nicaragua (TaviCusa)
Robusto: 5 1/4 x 54 (SRP $9.00)
Toro: 6 1/2 x 52 (SRP $10.00)
Sixty: 6 x 60 (SRP $11.00)