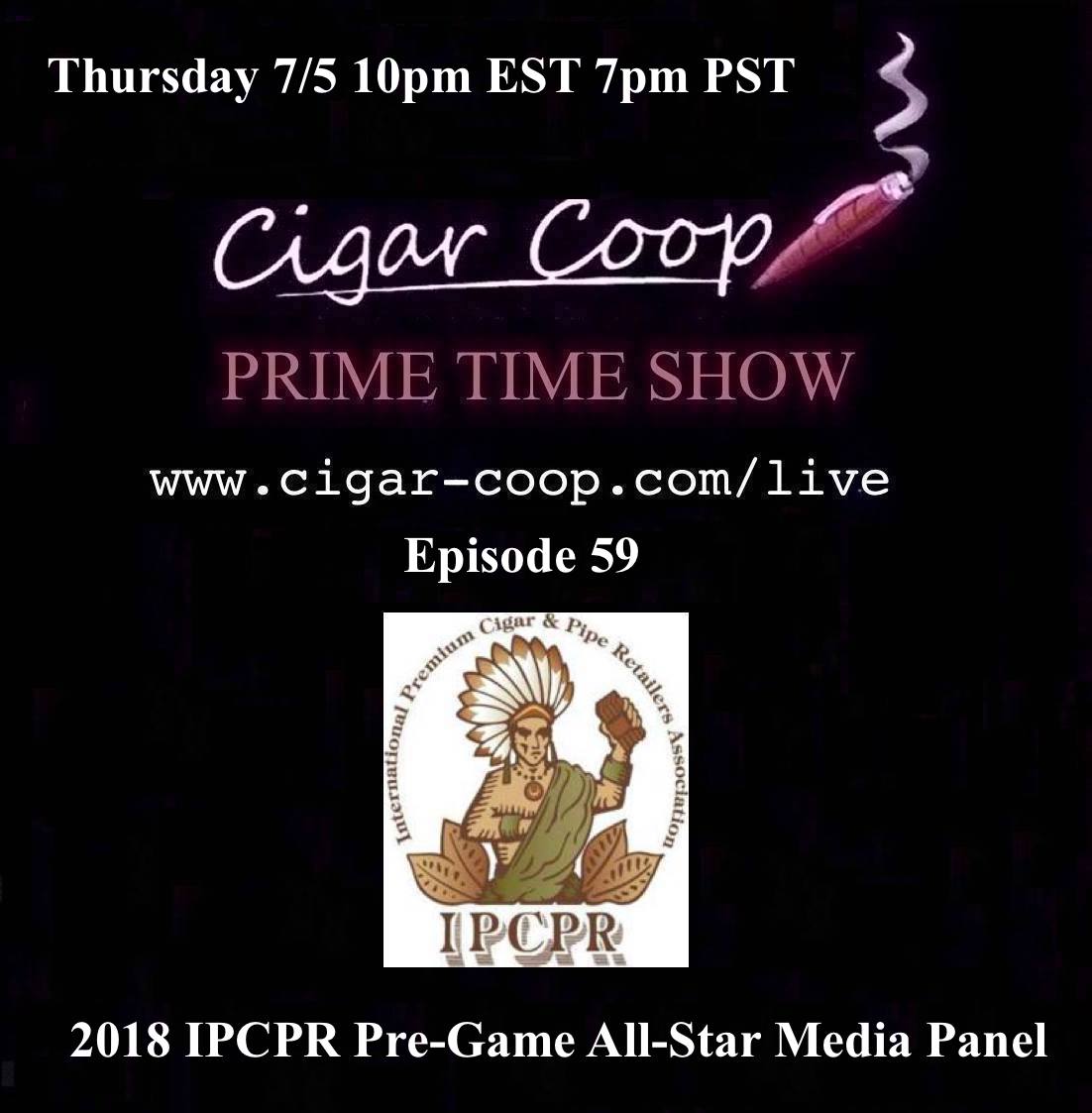 On Episode 59, we continue our IPCPR Pre-Game as we have an All Start Media Panel!
Join Aaron and Coop as they welcome Ben Lee of Stogie Review, John McTavish of Developing Palates, and Tripp Waldrop of Cigar Federation. These are some very experienced IPCPR veterans and we will get some great insights into the show. Plus, we have a special Debonaire Ideal question for each of them as well.
This is an episode you are not going to want to miss!
Tune in live at 10pm Eastern/7pm Pacific. If you miss us, you can catch Prime Time any time on Google Play Music, iTunes, Podbean, and YouTube. The Prime Time Show – all about industry people and industry talk.