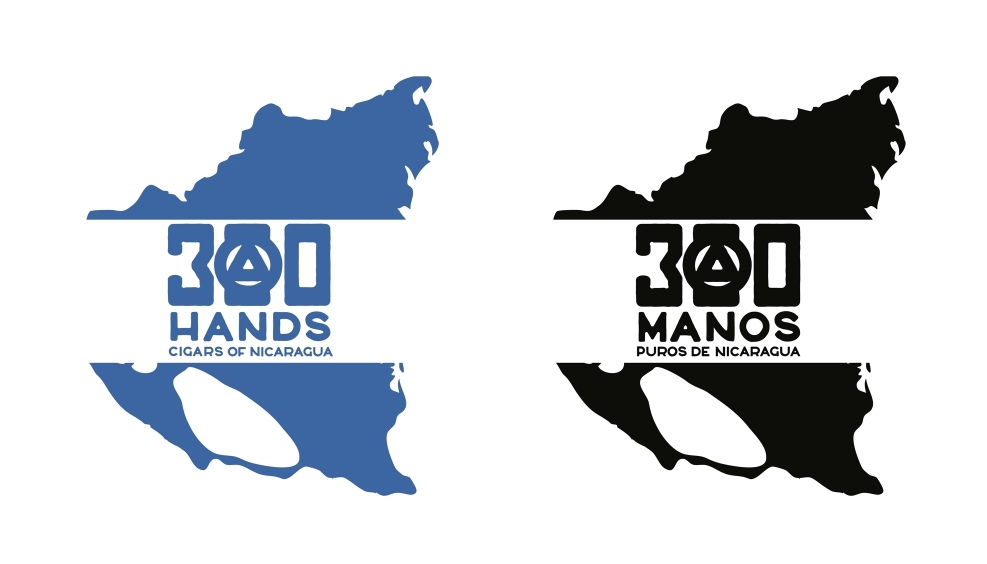 At the 2018 IPCPR Trade Show scheduled to open on July 14th, Southern Draw Cigars will introduce a new value-priced line called 300 Hands. 300 Hands will consist of two blends – a Habano and a Maduro. It's a line that pays tribute to the people of Nicaragua – particularly those involved in the cigar industry.
It's a big deal in the cigar industry how many hands are involved in the production of the cigar from seed to store – and it's why the name 300 Hands was chosen.
Southern Draw Cigars will also have a charitable angle to the 300 Hands project. "We want to share this story with the masses and have priced this cigar line in an unbeatable range of $5.99 – $6.49 while expanding our charitable giving strategy to Nicaragua. We will distribute 25% of our profits to those Nicaraguans that offered us their honest stories and identified specific needs in and around their own communities," stated Sharon Holt, co-owner of Southern Draw.
Southern Draw also hopes the project calls attention to the some of the country's struggles especially in light of the recent and ongoing violence in Nicaragua.
Chief Evangelist and co-owner Robert Holt continued, "We have high hopes for a better Nicaragua as they fight to overcome decades old struggles that have just recently escalated into what has been deemed a 'newsworthy' crisis."
"The shanties of concrete, plastic sheets, corrugated metal and even cardboard are filled beyond comfort, many remain homeless, unpaved roads are too numerous to count, many have limited access to clean water and electricity and these are just a few of the essential needs of the people. And yet, here in the United States, the largest export partner of Nicaragua representing over 50% of their annual exports, we enjoy their premium cigars, aged rum and coffee while many still do not have a good understanding or even worse, a true appreciation of the back-breaking work and the daily struggles of the people that extend beyond the busy factories and sprawling tobacco fields" – Southern Draw Cigars
As with all Southern Draw Cigars, the 300 Hands line is produced out of Tabacalera Fernandez in Estelí, Nicaragua. The blends are separate and distinct. The 300 Hands Maduro consists of a Nicaraguan wrapper from Estelí, an Indonesian binder, and fillers from the Dominican Republic and Nicaragua.
Meanwhile, the Habano offering has a slightly different name: 300 Manos (pronounced Trescientos MANOS) Habano. It consists of an Ecuadorian wrapper, Cameroon binder, and a combination of Nicaraguan and Dominican fillers. Both blends are available in the same five sizes. The cigars are packaged in 10-count bundles. Retailers who order will get a free 9"w x 10"d x 12"h vertical display tray that holds 10 cigars of each size from both blends.
In addition, Southern Draw will send out 250 display trays with a total of 150,000 of the 300 Hands cigars. The first shipment of the cigars is slated for August 2018 with a following shipment scheduled in October.
At a glance, here is a look at 300 Hands line:
Blend Profile
300 HANDS Maduro
Wrapper: Estelí, Nicaragua
Binder: Indonesia
Filler: Nicaragua & Dominican Republic
Country of Origin: Nicaragua (Tabacalera Fernandez)
300 MANOS Habano
Wrapper: Ecuador
Binder: Cameroon
Filler: Nicaragua & Dominican Republic
Country of Origin: Nicaragua (Tabacalera Fernandez)
Vitolas Available (Both Blends)
Petit Edmundo: 4 3/4 x 52 – $5.99 (Bundles of 10, $59.99)
Coloniales: 5 1/4 x 44 – $6.19 (Bundles of 10, $61.99)
Corona Gorda: 5 5/8 x 46 – $6.29 (Bundles of 10, $62.99)
Piramides: 6 1/8 x 52 – $6.39 (Bundles of 10, $63.99)
Churchill: 7 x 48 – $6.49 (Bundles of 10, $64.99)