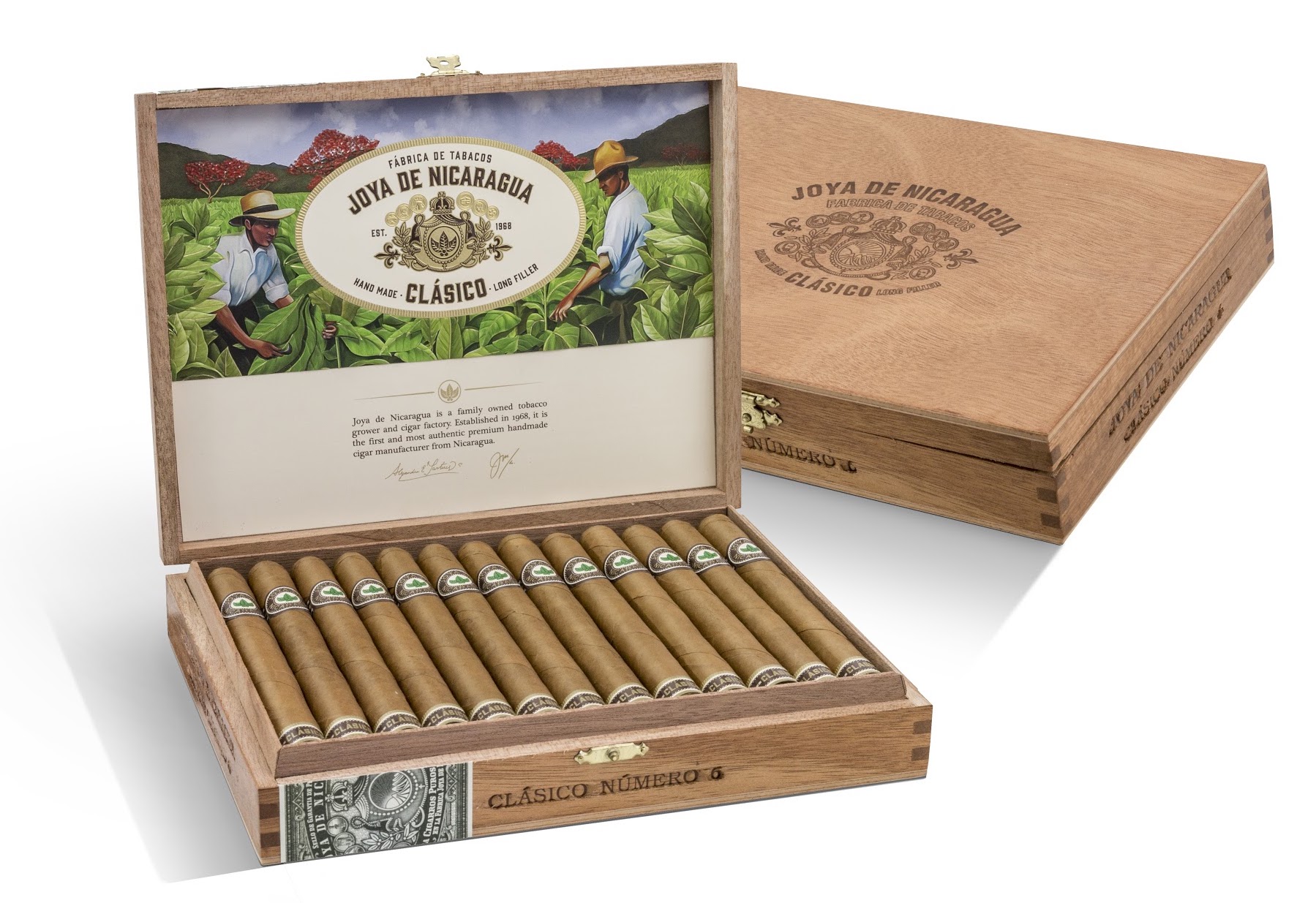 At the 2018 IPCPR Trade Show, Santa Clara Cigars will showcase the Joya de Nicaragua Clásico. It's a line being exclusively distributed by Santa Clara Cigars. á
Last November, Joya de Nicaragua announced it was repackaging one of its oldest brands, the Joya de Nicaragua Clásico. The change was made to coincide with Joya de Nicaragua's 50th anniversary. Two weeks ago, it was announced that the Clásico would be an exclusive offering to the Casa de Montecristo and JR Cigar retail outlets. Since Santa Clara Cigars is the brick and mortar distribution arm for the Clásico, it will now be available through them for ordering.
Highlighted by an Ecuadorian Connecticut wrapper, the cigar is available in six sizes presented in 25-count boxes: Churchill (6 7/8 x 48, MSRP $212.50/box), Consul (4 1/2 x 52, MSRP $175.00/box), No. 6 (6 x 41, $162.50/box), Señorita (5 1/2 x 34, MSRP $137.50/box), Toro (6 x 50, MSRP $203.75/box), and Torpedo (6 x 52, MSRP $237.60).
While it is being showcased at this year's IPCPR, the Joya de Nicaragua Clasico is currently available for order through Santa Clara Cigars.
Photo Credits: Santa Clara Cigars