---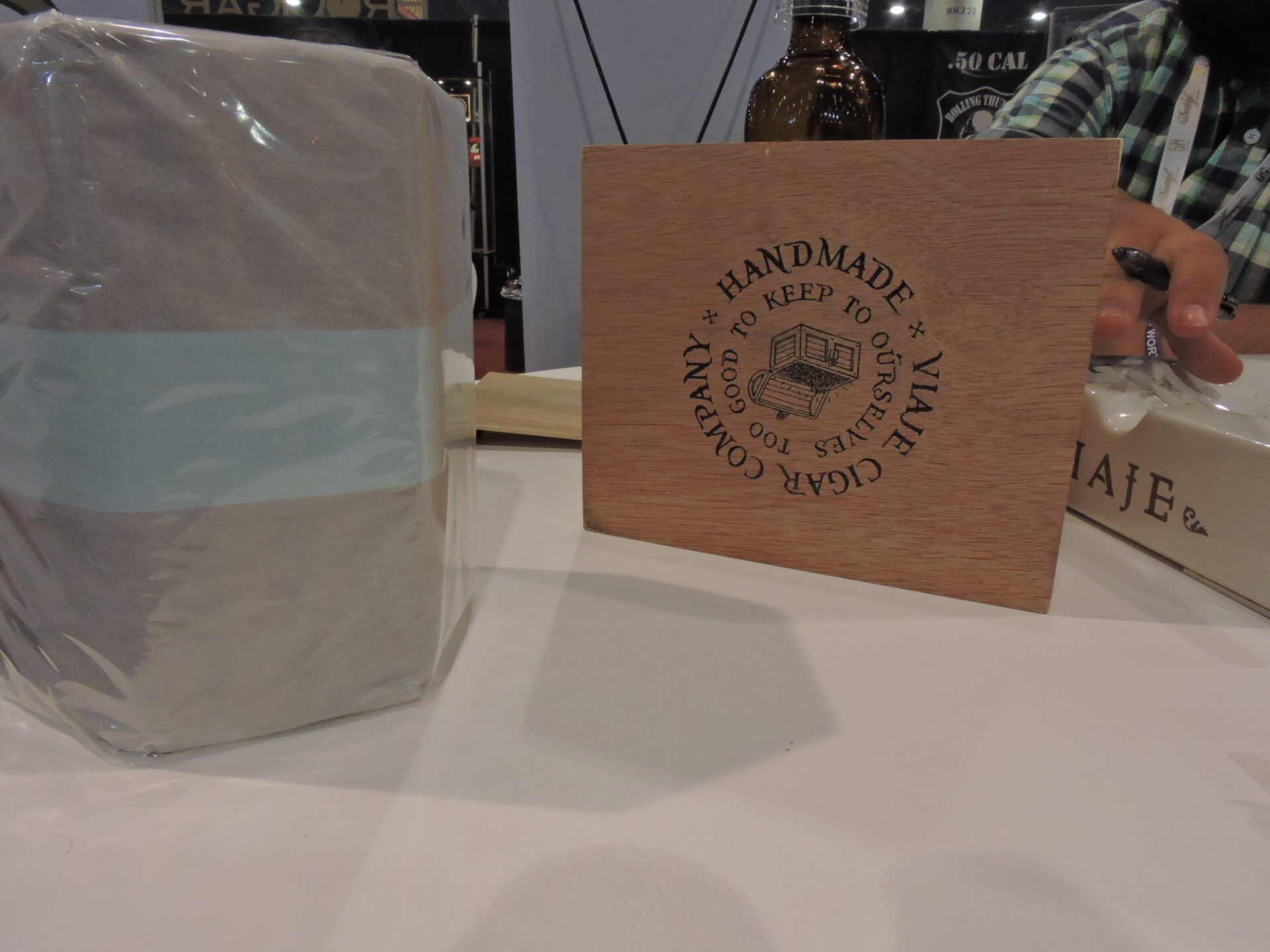 At the 2018 IPCPR Trade Show, Andre Farkas and Viaje Cigars showcased a project known as Private Keep.
It's meant to be a vehicle for Farkas to introduce many of the blends he has worked on, but for one reason or another did not get released. Several of these blends ended up as private smokes for Farkas.
Each release will be denoted by a different ribbon color. In this case, the 2018 Private Keep release has a blue ribbon. The cigar itself is a Nicaraguan puro in a 5 3/4 x 48 Short Churchill format.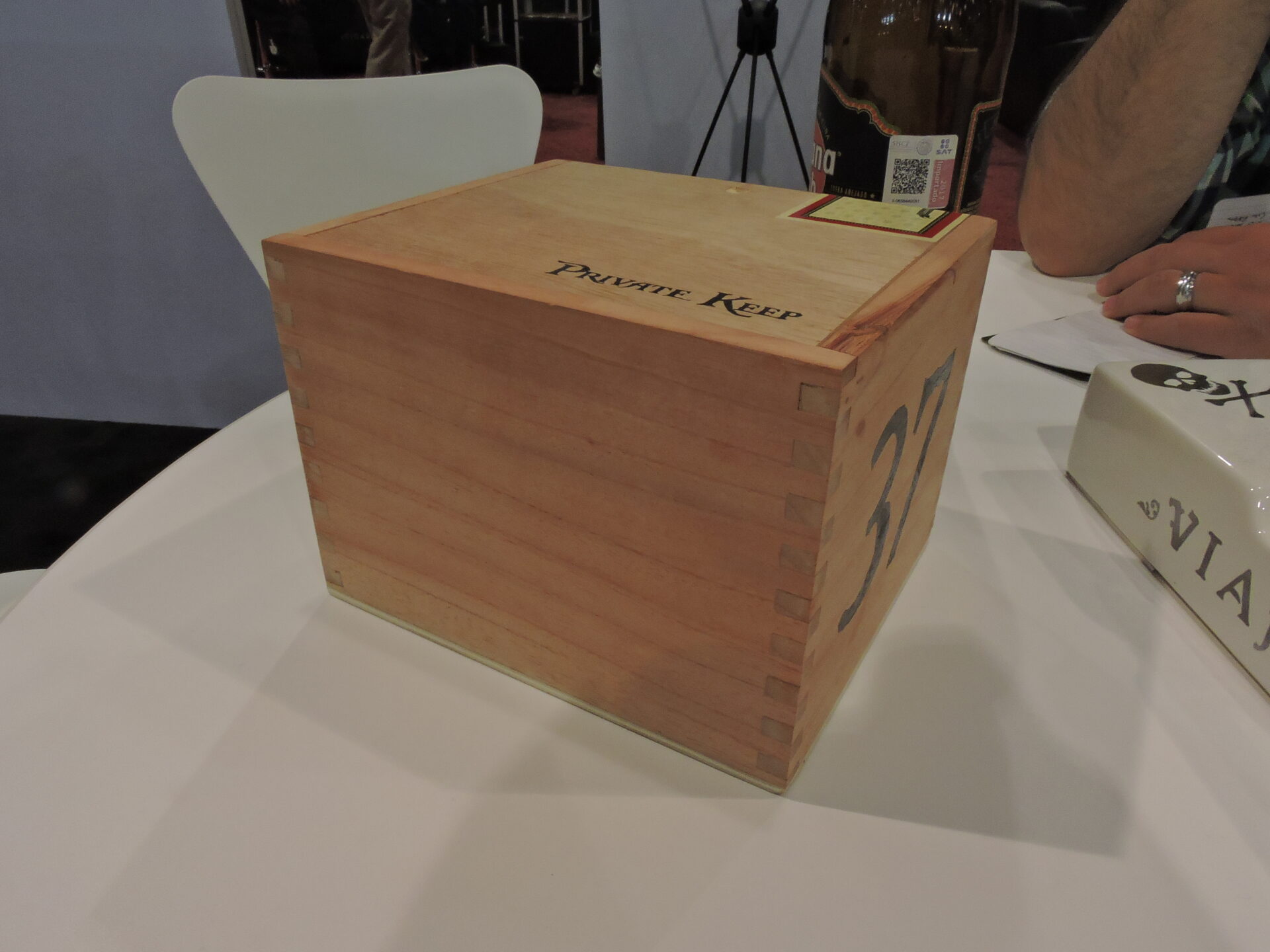 The cigars are packaged in a wheel which is then placed inside a cabinet box. The "37" on the side of the box indicates the number of cigars packaged.
Farkas said other releases are planned down the line.
Photo Credits: Cigar Coop