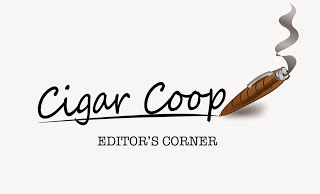 Since we launched Prime Time and Prime Time Special Edition in 2017, I can honestly say one thing – cigar podcasting is fun again.
Working with two top professionals like Aaron Loomis and Bear Duplisea durig this project has simply been amazing – and watching the shows develop has been a great thing. This past April, we celebrated one year of Prime Time and this past May, we celebrated one year of Special Edition. We did several big shows in April and May to celebrate these anniversaries. I knew it would be tough to top, but June was the month that did it.
We actually did six shows in June (four Prime Time and two Special Edition), however, I'm going to count the 5/31 Prime Time Show as the seventh because it spilled over into June 1st. Finally, there was a bonus show done as a part of my personal Prime Cuts series from Cutters Cigar and Spirits in Alpharetta, Georgia, that we made available via our iTunes and Podbean systems.
These eight shows brought something different to the table in one way or another:
Prime Time Episode 54: Juan Cancel and Bill Ives, Cubariqueño Cigar Company: Juan and Bill are always a fun interview and discussing their journey in the cigar industry was fun, however, Juan's live demonstration of his signature old-fashioned simply delivered both great information and great entertainment.
Prime Time Episode 55: Scott Weeks, Recluse Cigar Company: Scott's always a great interview, but it's even better when the interview is in-person. Scott showed up at the Prime Time Studios where he did the entire show! Our Deliberation Segment on music was something I personally would love to do again.
Live from Cutters Cigar & Spirits Sixth Anniversary Celebration: This was done as a part of Prime Cuts live at Cutters Cigar & Spirits in Alpharetta, Georgia, – four interviews in 90 minutes that I did solo. This was highlighted by the interview with "The Hurricane" José Ortega, Vice President of My Father Cigars.  I also interviewed Heather Callahan of Felix Assouline Cigars, Russ Sutton of Cutters Cigars & Spirits, and Abe Dababneh of KMA Talk Radio and Smoke Inn.
Prime Time Special Edition 33: Beyond the Comfort Zone: It's always fun to do a newsmagazine topic, so Bear and I tackled the subject of what happens when a company deviates from doing things a certain way or with a certain formula. At the same time, this was a difficult show to do as we paid homage to the late Cano Ozgener and Eric Hanson.
Prime Time Episode 56: All-Star Industry Panel Discussion: We had talked about a panel show for a long time, and Aaron Loomis made it happen. It's not easy getting Steve Saka, Hector Alfonso, and Skip Martin scheduled at the same time – but we did it. It's a show chock full of information, debate, and laughs.
Prime Time Special Edition 34: Glynn Loope, Cigar Rights of America: Glynn returned for his second time on Special Edition and we were proud to bring to you the most comprehensive show on cigar rights offered over the airwaves. It was quite informative and good info for the novice or experienced person on the subject of cigar rights. Glynn was very generous with his time and we appreciate it.
Prime Time Episode 57: 2018 Prime Time IPCPR Pre-Game Show: We did this show a little earlier in the cycle but we had a cancellation with Matt Booth (that will be rescheduled). Here Aaron and I tackle over 100 companies and give you the information you need to know whether you are heading to IPCPR or following along at home.
Prime Time Episode 58: Dion Giolito, Illusione Cigars: We were proud to welcome Dion Giolito of Illusione Cigars to Prime Time. Dion doesn't do a lot of interviews and we were quite honored to have him. Plus, Dion stuck around for our Debonaire Ideal and Deliberation segments!
We've strived to build a podcast that is industry-centric and fun to do. We appreciate all of the kind words and support. In July we head into IPCPR, so our schedule will have a few gaps, but once the show is over we will be back in form and have some great shows planned for the remainder of the year!