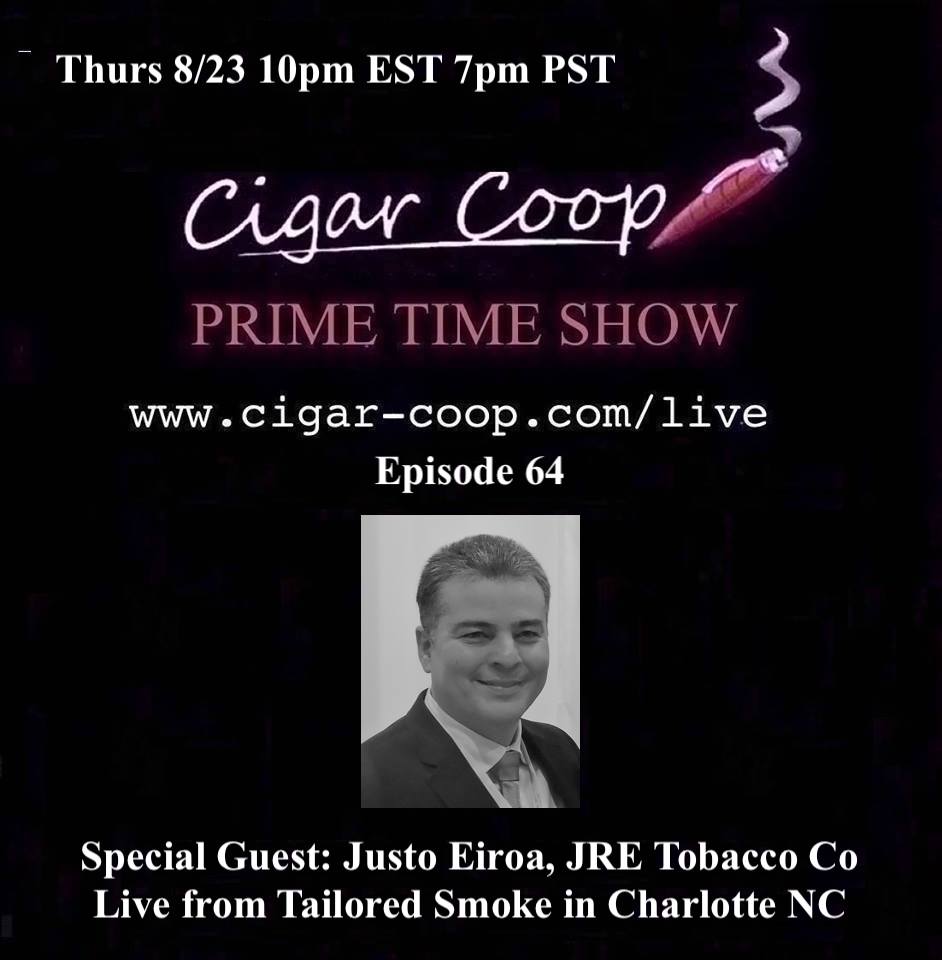 For Episode 64 of the Prime Time Show, we will be broadcasting from Tailored Smoke in Downtown Charlotte and will welcome Justo Eiroa of JRE Tobacco Company to the show. While Justo's family is very well-known in the industry, we will look at the unique path Justo took to get to JRE – and of course discuss the cigars they make.
We talk horses in our Debonaire Ideal segment. Finally, in our Deliberation Segment, last week we talked high scoring. This week we go the opposite direction and look at low scores.
Tune in live at 10pm Eastern/7pm Pacific. If you miss us, you can catch Prime Time any time on Google Play Music, iTunes, Podbean, and YouTube. The Prime Time Show – all about industry people and industry talk.