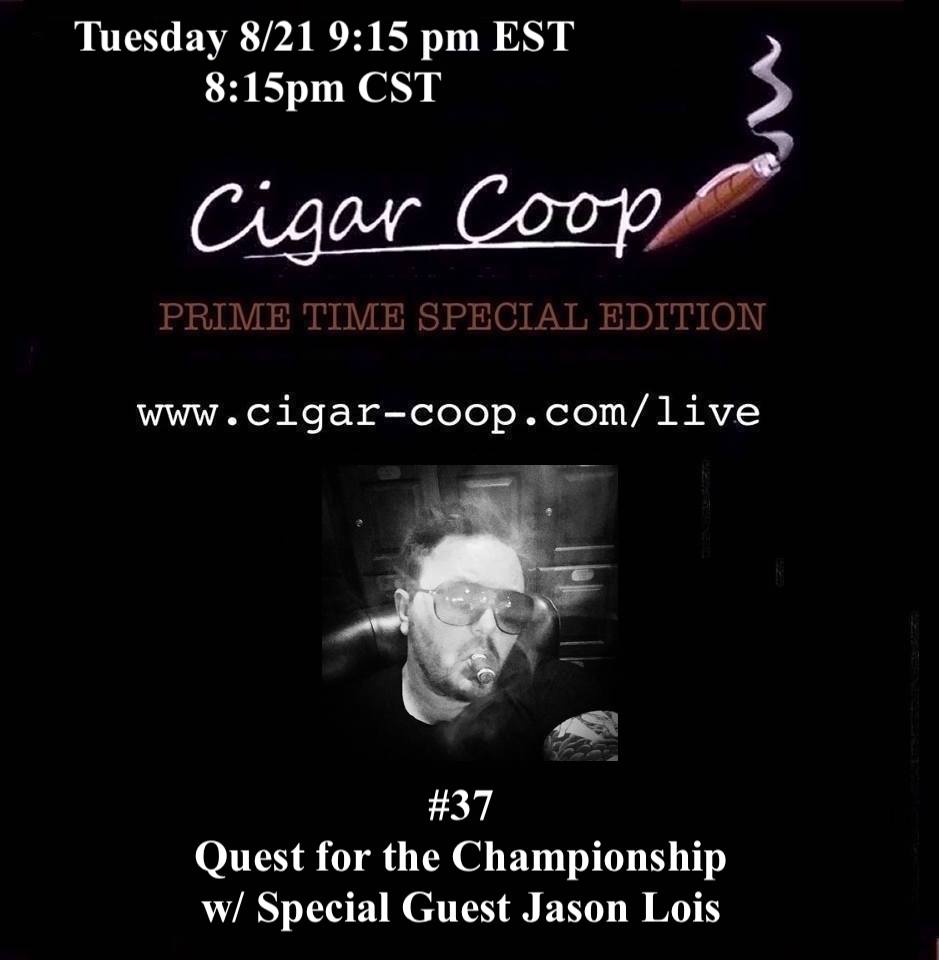 Jason M. Lois is heading to Croatia to compete in the Cigar Smoking World Championships. He is a former #4 in the world rankings for this competition. Jason will join us on Special Edition tomorrow as we discuss the event and Jason's quest for the title. Plus we will hit Jason up with some industry talk.
If you miss us, you can catch Prime Time any time on Google Play Music, iTunes, Podbean, and YouTube. The Prime Time Network of shows – the shows focusing on #industrytalk and #industrypeople.
You can watch LIVE by clicking here starting 9:15 PM Eastern Time.