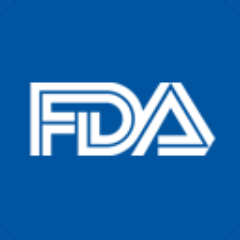 U.S. Food and Drug Administration (FDA) Commissioner Dr. Scott Gottlieb and Mitch Zeller, Director of FDA's Center for Tobacco Products published a joint article and announced several new initiatives the agency will pursue. One of the paramount ones surrounded Premarket Approval rules.
Premarket Approval rules have been something of a black hole in terms of the premium cigar industry understanding what is required and what the exact process is. This also includes the demonstration of substantial equivalence. Specifically, Gottlieb and Zeller laid out three initiatives regarding this process.
Proposing foundational rules: We all need to be on the same page regarding the basic "rules of the road," especially when it comes to what's expected in premarket applications. We're working to propose new rules to help industry on topics including Substantial Equivalence, Premarket Tobacco Applications, Modified Risk Tobacco Product Applications, and Tobacco Product Manufacturing Practices. We will begin publishing these foundational proposed rules in the coming months. They will lay out a transparent, modern, and science-based framework for manufacturing practices and the development of tobacco product applications that meet the legal requirements.
Holding a public meeting on premarket review: Within the next few months, the FDA will hold a public meeting on the premarket application and review process. The goal of the meeting is to solicit comments on our processes and provide a dedicated venue for specific suggestions on how to further improve them. Potential topics for discussion include: how to achieve greater efficiencies in review, while continuing to protect public health; how to review products that are rendered "new" due to changes made to comply with a product standard; and, how to facilitate greater company consultation with the FDA prior to submitting applications.
Exploring opportunities for premarket review efficiencies through rulemaking and guidance and new administrative steps to modernize and improve the review process: The FDA is taking additional steps to pursue the shared interest with industry of increased flexibility and efficiencies within the application review process. If carefully developed, rulemaking and guidance efforts in this area could help ensure that our public health standards for premarket review are met while mutually benefiting both the industry and the FDA. For example, an opportunity may exist to allow for faster and cheaper development of products that will benefit public health. In the months ahead, the FDA intends to explore what improvements can be made along these lines within our existing legal authorities. We also plan to advance a comprehensive suite of improvements to the review process, as part of a Regulatory Modernization, to make our program more efficient, transparent, predictable, and efficient. We will unveil these programmatic reforms in advance of our upcoming public meeting.
Concurrently Gottlieb and Zeller also noted that the public comment period for the three Advanced Notice of Public Rulemaking (ANPRMs) have closed. The agency has now begun the process of reviewing these comments. The ANPRMs focused on three areas: 1) Regulation around Nicotine Levels; 2) Regulation around Flavored Tobacco; and 3) Regulation of Premium Cigars.