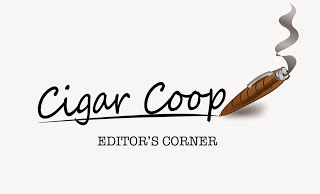 Who is Rick Ross?  I still have no clue. I've been told he is a legend in Hip Hop, but I never heard of the guy.  Why I am asking this question – he showed up at the 2018 IPCPR Trade Show.
It was actually a fun topic to engage with over the past two weeks. It was part of what was a renewed energy that I had in covering IPCPR.  Quite frankly, up until a couple of days before the Trade Show opened, I didn't want to go.
There was a lot of frustration I had going into the trade show. The Cigar Coop IPCPR coverage had issues last year and over the past month.  I had also been very frustrated by many cigar companies when it has come to delivering press information. Quite frankly, many manufacturers still don't get it – and I'll digress on that road another time.
The past three years have seen me take a cross-country drive to Las Vegas and back. Each of these trips had been done to avoid the hassles of air travel. This year, the trip took on more of a personal journey. When you are in the car, you do a lot of thinking – and as I inched closer to Las Vegas, the doubts and lack of motivation to cover this trade show continued. Then something happened, and I'm not quite sure what it was. Maybe it was the beauty and tranquility of Flagstaff, Arizona. Maybe it was wandering around the Red Rocks in the Arizona desert. I'm not sure what it was, but something changed. By the time I got to Las Vegas, I was more upbeat.
It helped that getting to Vegas things happened to add to my positivity vibe I was feeling. The upbeat mood was put in place when we were treated to world premiere of the cigar documentary "Hand Rolled". Originally, I had hesitation about going to the premiere for a variety of reasons that looking back now were all quite stupid. Pete Johnson of Tatuaje Cigars challenged me. I'm glad I answered the challenge and went. The movie delivered and set a positive tone for the remainder of IPCPR. It carried over into Marcus Luttrell's sensational opening day keynote, and right on to the trade show.
Once IPCPR is over, Cigar Coop goes into post-game mode for a few weeks. As we have done in the past, we will focus on product-centric coverage of all of the major new releases. This year there is a significant beefing up of our "Spotlight" series – which highlights the booths and companies at IPCPR. While I was going cross country and wandering in the desert, I got some more inspiration for this series. Ultimately, I want this series to be like a "special edition" (no pun intended with Prime Time Special Edition) magazine – namely expanded coverage like it used to come at the center of a magazine. The goal of this was less about wrapper, binder, filler, and box counts and more about the story or theme the company had an IPCPR.  I hope you enjoy the series as much as I am enjoying curating it.
And one thing is for certain. I still don't know who Rick Ross is.