---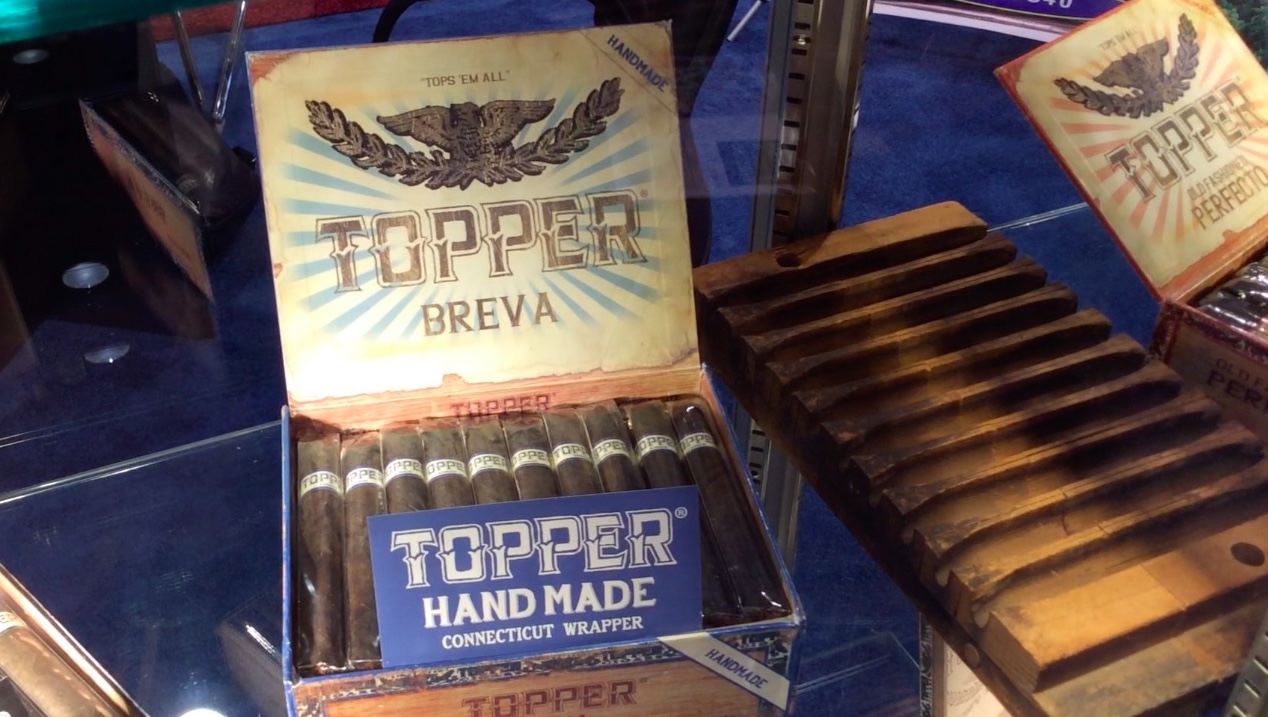 Topper Cigar Company is a fourth generation U.S.-based cigar company that has been in business since 1896. Each year they are at the IPCPR it's nice to reconnect with the history of the company.  The 2018 IPCPR Trade Show was no exception.
Topper Cigars are best known for value-priced short filler cigars that utilize 100% tobacco without incorporating homogenized wrapper or additive fillers. The company was founded in 1896 by B.P. Topper in McSherrystown, Pennsylvania. Today, the company is run by B.P.'s great-grandson Chris Topper. For many years Topper Cigars produced handmade cigars utilizing Cuban tobacco and Connecticut Broadleaf wrapper. Faced with the Cuban Embargo and rising labor costs during the 1960s, Topper Cigars switched to machine-made cigars utilizing 100 percent natural tobacco. In 2013, Chris Topper made the decision to return to handmade production focusing on short-filler offerings.
Two years ago, the company celebrated its 120th anniversary and opted to make a more premium line. For this project, Chris Topper teamed up with Phil Zanghi of Debonaire House at the De Los Reyes factory and the result was a series of two perfectos – the Topper 120th Anniversary Natural (Habano) and the Topper 120th Anniversary Broadleaf.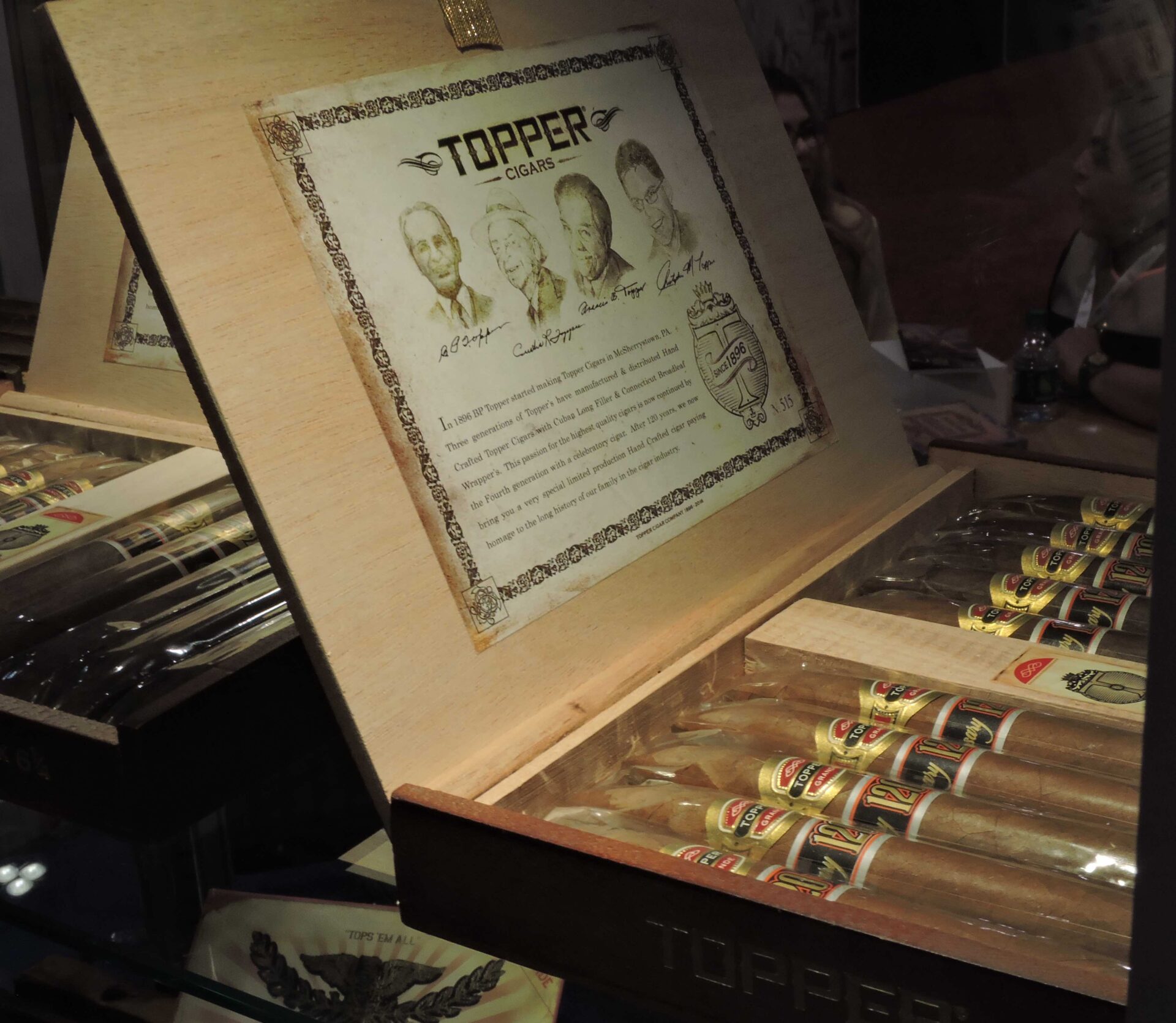 This year, the company was showcasing two line extensions to the Topper 120th Anniversary blends. The first was a Rothschild (4 1/2 x 52) and the second was the Breva Especial (5 1/2 x 46). While the Natural and Broadleaf perfectos were jointly packaged in ten-count boxes, the Rothchild and Breva Especial sizes will not do this. Topper also said there will be an increase in production for both of these sizes.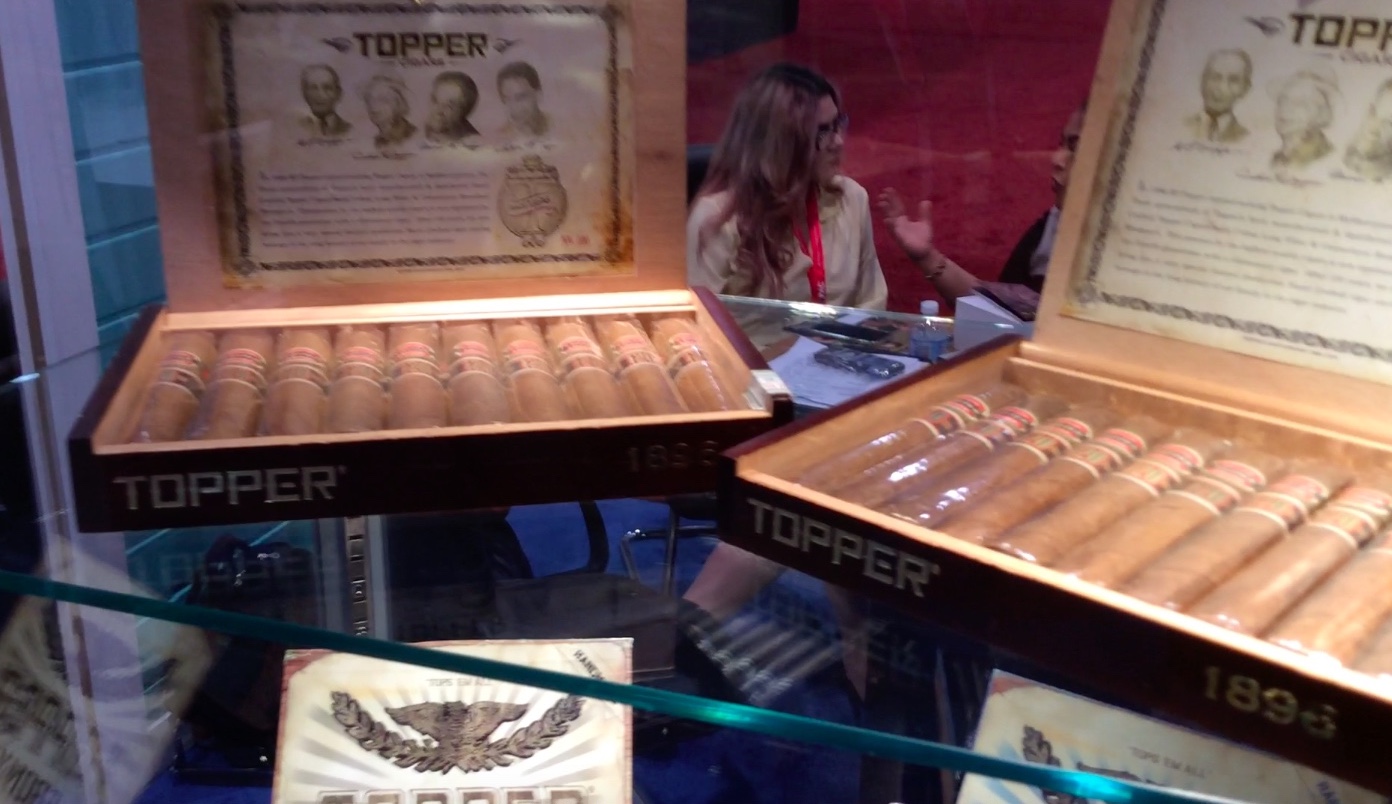 Meanwhile, Topper is getting ready to take over production and U.S. distribution for Marsh Wheeling. This machine-made brand had been off the market for some time, but now it is getting ready to return. Founded in 1840, Marsh Wheeling is considered the oldest cigar brand in the U.S. Ownership of the brand is still  held by National Cigar Company. Topper is already handling distribution for FX Smith's Sons, another old machine-made brand founded in 1863.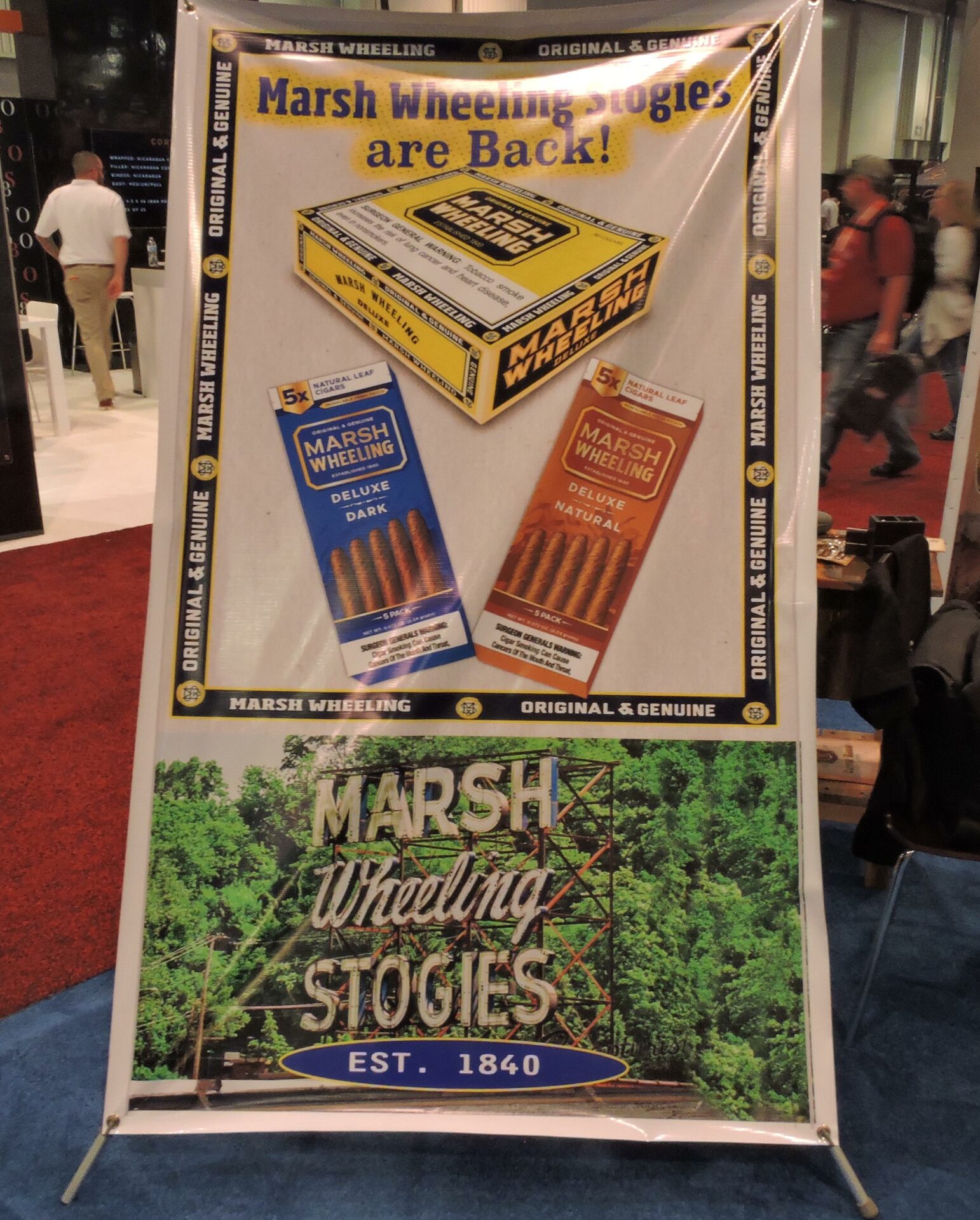 Following the 2018 IPCPR Trade Show, Prime Time Special Edition's Bear Duplisea interviewed Chris Topper on #ElOsoFumarTakes.
Photo Credits: Cigar Coop; Video Credit: #ElOsoFumarTakes