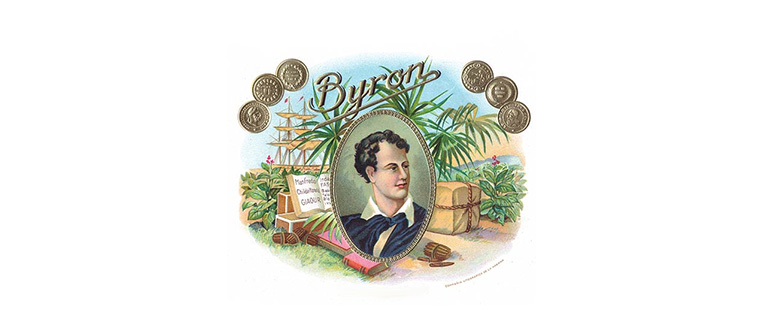 United Cigars has announced the release of the 2013 vintage edition of its Byron 19th Century Grand Poemas.
"This is a beautifully blended cigar offering richer notes of cedar and molasses," said Oliver Nivaud, Director of Sales at United Cigars in a press release. "After resting these cigars for five years, post roll, you can truly experience the complex maturity."
Most of the details of the Byron 19th Century blend have not been disclosed, other than the fact that the wrapper comes from Ecuador and the blend contains Nicaraguan viso and Peruvian ligero. The 19th Century Grand Poemas is a 6 x 56 vitola.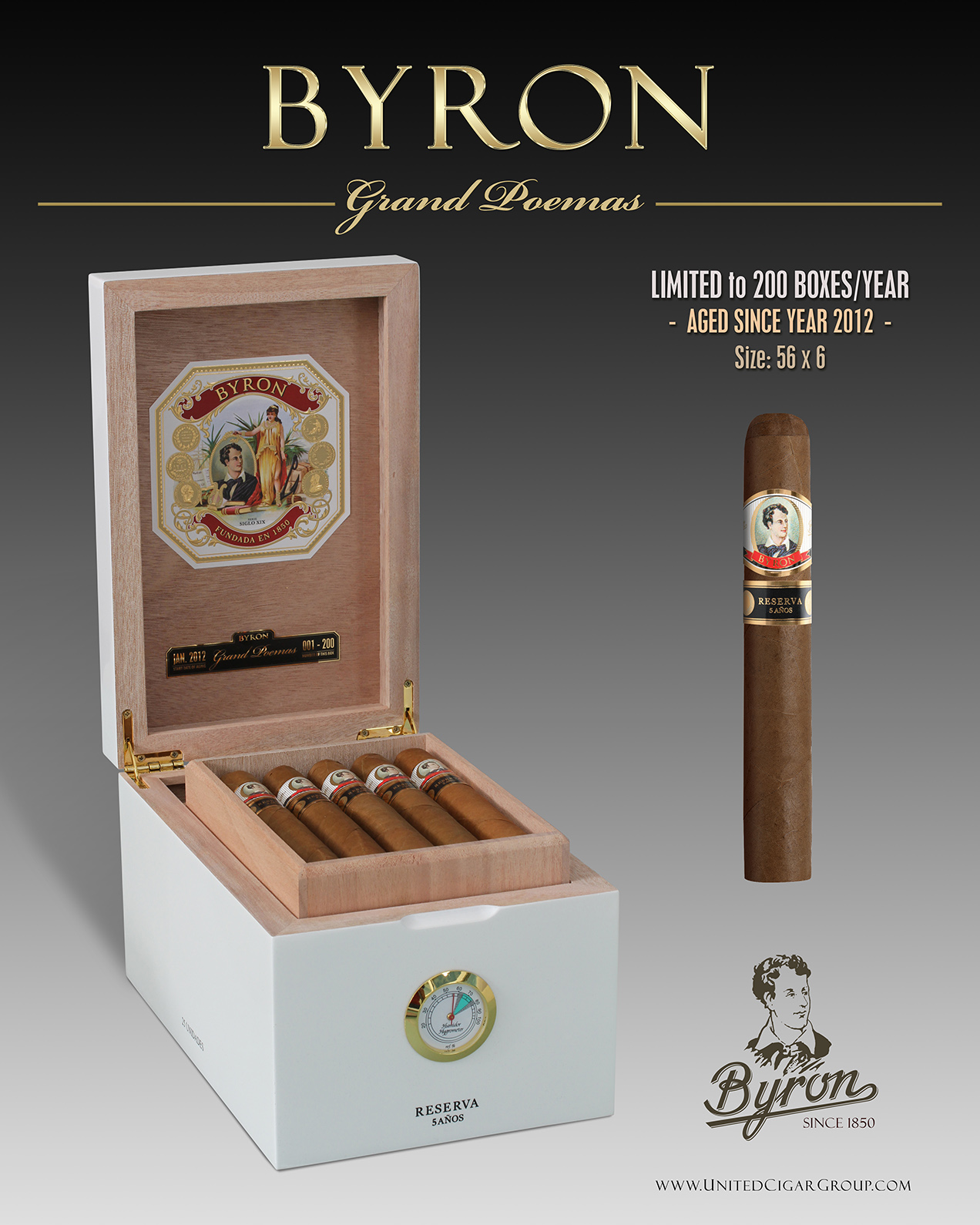 Like the previous vintage release, the 2013 of the Byron 19th Century Grand Poemas contains 25 cigars that are packaged in humidor units. A total of 200 humidor units have been produced. Each cigar is priced at $33.00 per cigar or $824.99 per box.
The Byron is a brand produced by Nelson Alfonso at Selected Tobacco and distributed by United Cigar.