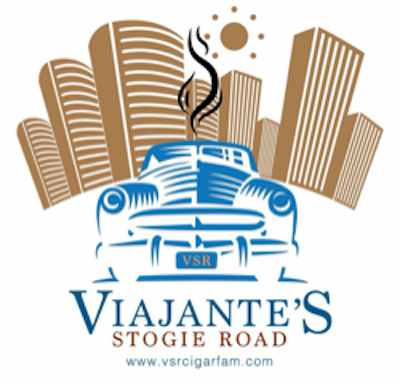 Kerry Horney also known as Kerr Viajante, owner of Viajante's Stogie Road Diaries vlog, has announced he is launching a cigar brand known as El Viajante. The first release will be a cigar produced at Dr. Gaby Kafie's Tabacalera Kafie y Cia factory in Honduras known as El Viajante Cigar Edition XXXV. It's the first the brand is planning under a series known as Viajante's Stogie Road Diaries.
Horney's El Viajante vlog is seen on Facebook weekly where he partakes in visiting and reviewing cigars in shops and lounges across the United States.
The El Viajante Cigar Edition XXXV is a barber-pole style cigar consisting of a Honduran Cuban Seed Habano Maduro and Ecuadorian Connecticut Shade wrappers over a blend of Nicaraguan, Dominican, and Honduran tobaccos. The cigar is being released in one size – a 6 1/2 x 52 Toro and will be presented in ten-count boxes. Horney says there will be a soft launch of 100 boxes followed by a second shipment of 400 additional boxes. Pricing is expected around the $10.00 mark per cigar.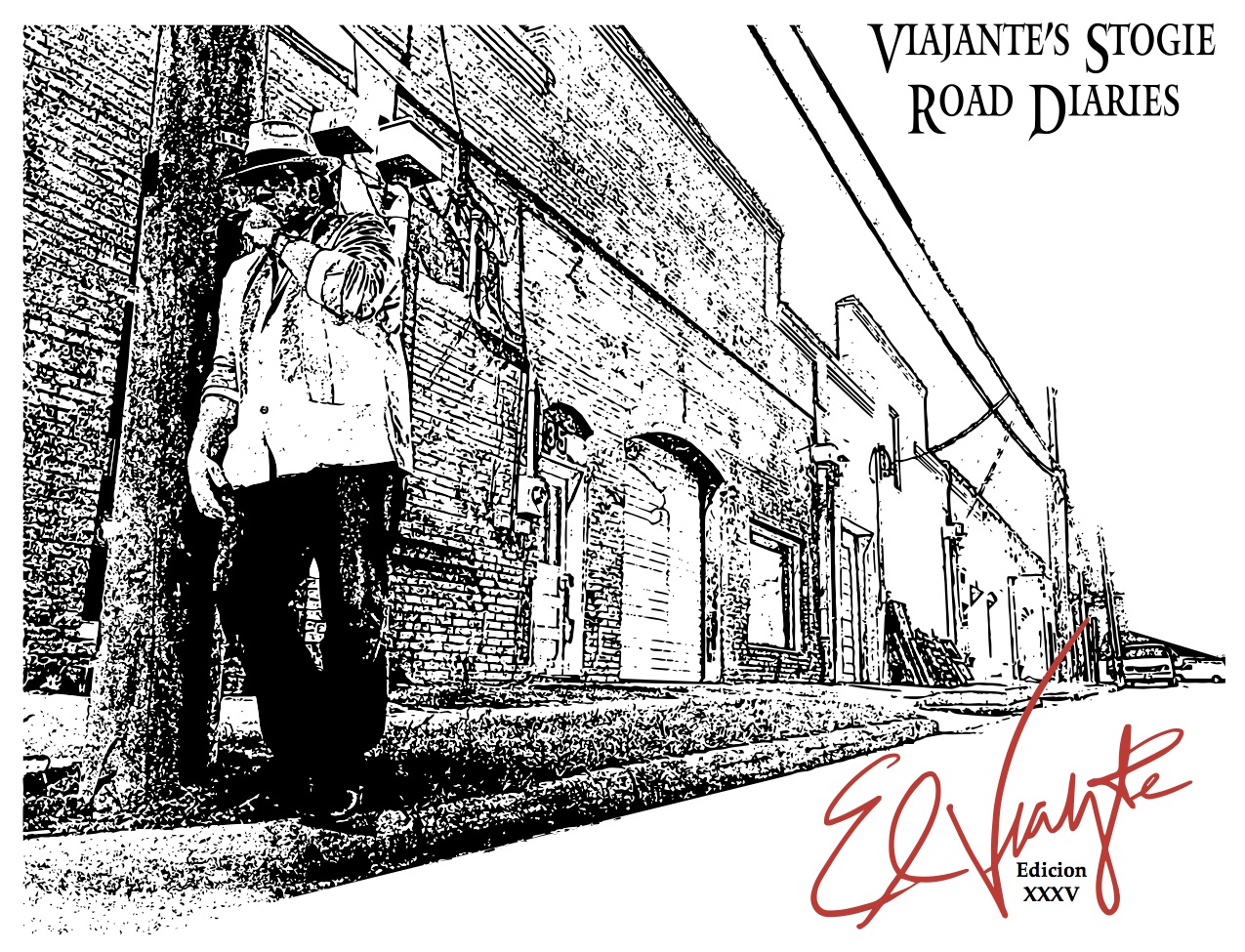 "It's been a dream to release a cigar that embodies the Viajante's Stogie Road travels. I am blessed to partner with Dr. Gaby Kafie and the talented people at his Honduras factory to bring this dream to reality. The quality of tobacco and the blend can only be appreciated and realized if the cigar has impeccable construction. Tabacalera G. Kafie y Cia factory delivers in these details."
"He (Kerr) enjoys working with people in the industry that are truly passionate about the leaf, and bring purpose and diversity to an already very colorful industry. Every cigar tells a story, this first blend will tell the story of Kerr's travels throughout America in search of the next great cigar. I truly feel this blend will be representative of his quest," added Dr. Gaby Kafie.
Horney says the release is targeted for the last week in March.
Image Credits: El Viajante Cigars