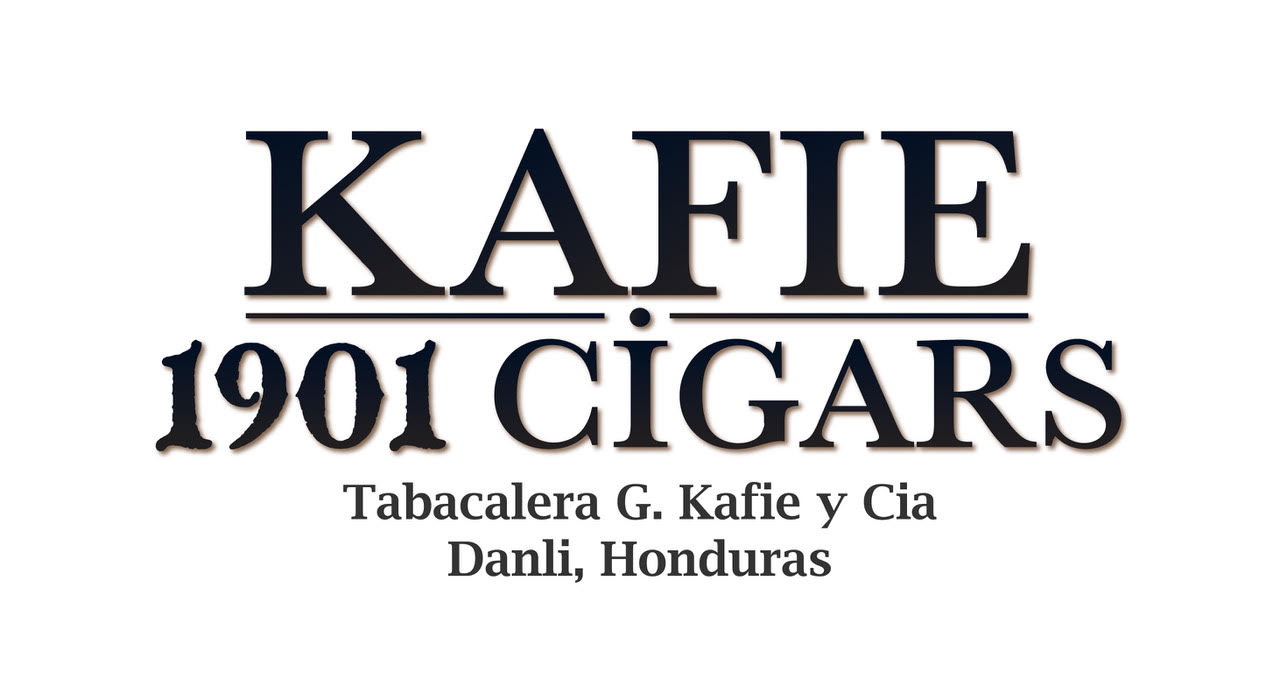 Those who follow Kafie 1901 Cigars know the passion of its owner and founder Dr. Gaby Kafie when it comes to both his brand and the cigar industry. Now Kafie is ready to take that passion to the next level with the opening of his new premium cigar factory "Tabacalera G. Kafie y Cia". The factory is located in Danli, Honduras, the country Kafie's family has a history dating back to 1901.
It was Kafie's passion for cigars that led him in 2013 to launch Kafie Trading Company LLC and his handmade premium cigar brand, Kafie 1901 Cigars. Not only did he want a brand to reflect his own passion, but he wanted a brand to represent his family's heritage. Therefore, it was an easy decision to select Honduras as the place to produce his cigar.
To accomplish his goals, Kafie made a decision to partner with one of the oldest cigar factories in Honduras, Tabacalera Puros Aliados. This is the factory founded by the late Rolando Reyes Sr. According to Kafie, "Working with this factory allowed me to dive in and begin to create blends from a factory that already had infrastructure in place for over 25 years. The process, methods, and materials used at this factory are as traditional as it gets in the cigar making process. The family, Dona Oneida, Don Enrique, and their sons really treated me like family. We enjoyed working with one another, and I enjoyed learning everything I could from them."
As he grew his portfolio to four lines, Kafie established a strong partnership with the Reyes family. Concurrently, Kafie continued to grow as a cigar maker. His passion for the industry fueled his desire to become more creative and innovative while producing high quality premium cigars. This lead to the decision to open Tabacalera G. Kafie y Cia.
Tabacalera G. Kafie y Cia is an intimate facility – and its perfect for Kafie to remain hands on for the cigars he produces. He purchased a 2000 square foot building to be the home for the factory. While an intimate setting, it includes modern amenities such as air-conditioning and a draw test machine. At the same time, he also went through an extensive process to acquire some of the best experienced cigar workers in Honduras. This process not only allows Kafie to staff his factory with the best talent, but also a way to create and keep jobs in Honduras.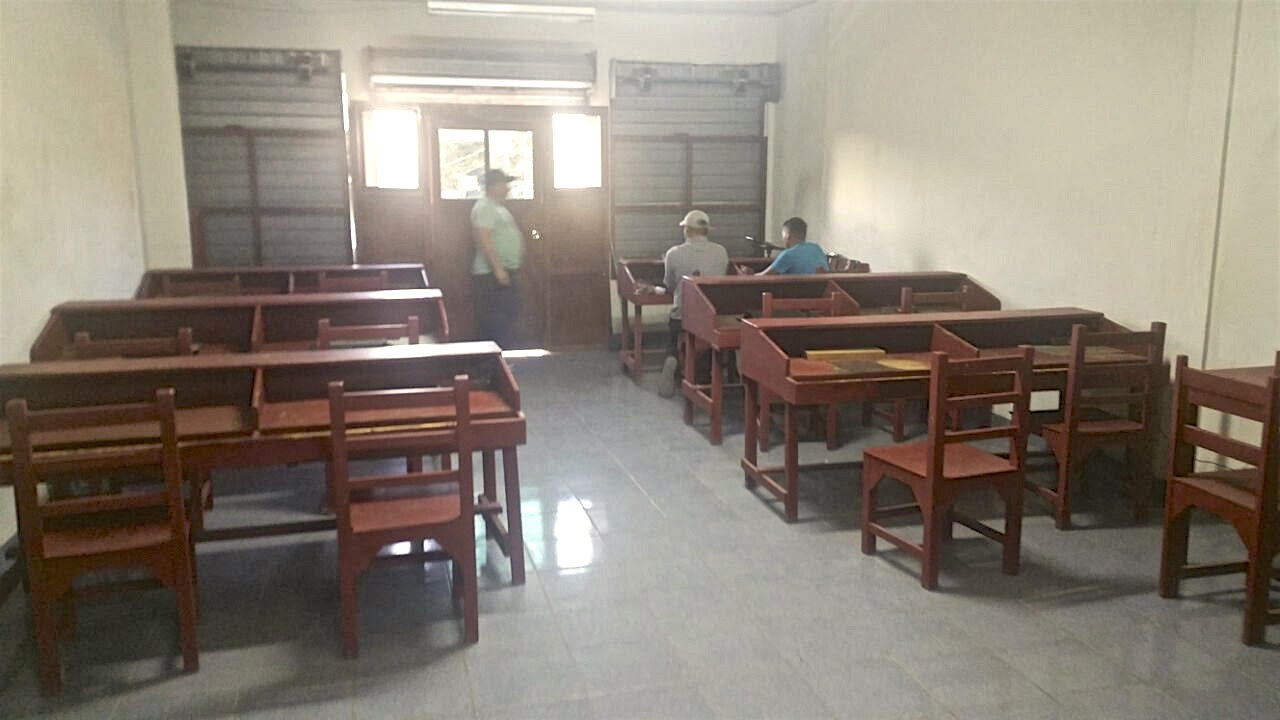 Heading up the day to day operations of the factory is Oscar Orlando Ferrera. Ferrera has his own cigar brand known as Tabacos San Jeronimo, a brand Kafie Trading Company LLC will handle distribution beginning in 2017. The factory will have a staff of twenty which will include 12 rollers (or 6 parejas a.k.a. "pairs") two master blenders, one leaf buyer, and a maestro to handle fermentation activities.
Kafie is targeting production out of the factory to be about 150,000 cigars a year. The new facility will also feature a 100% Spanish cedar aging room that will be a core component to the operations. All Kafie 1901 Cigars will be aged a minimum of three to six months prior to packaging and shipping. Kafie's goal will be to stay ahead of production at all times and keep about 30,000 to 40,000 cigars in the aging room.
Tabacalera G. Kafie y Cia is now up and running. Tobaccos used for his blends are fermenting and he is ready to move full steam ahead. Production of the Kafie 1901 Don Fernando Maduro, Kafie 1901 Connecticut, Kafie 1901 Sumatra, and the recently launched Kafie 1901 San Andres will transition to the factory. Each of the four blends were created using tobaccos personally selected by Kafie and this will continue as production transitions to the new factory. "At this point, we will not be involved in growing tobacco.  We feel there is an abundance of quality tobacco to choose from in Central America," commented Kafie.
In terms of distribution, Kafie 1901 Cigars will continue to follow his strict philosophy of selling only to brick and mortar retailers. "Our success as a company has come from supporting Brick and Mortar cigar shops, our loyalty lies with them, and we hope to continue to grow in a manner where quality is at the forefront," commented Kafie.
Kafie and his company have also been staunch supporters of Cigar Rights of America. Each box produced out the factory will not only have the Tabacalera G. Kafie y Cia name on it, but will now feature the new CRA stamp. This stamp will demonstrate the company's commitment to the grassroots organization. In addition Kafie Trading Company LLC produces a specialty grade organic coffee from Honduras called "Kafie 1901 Coffee". A portion of the proceeds from the sale of that company is also being donated to Cigar Rights of America.
Kafie is quite grateful for reaching this point as a cigar maker. Concurrently, he is excited about the future. He commented, "We would like to take the time to thank the Reyes family, our loyal Brick & Mortar tobacconists, all cigar media, and all of our customers, for the support and love they have all demonstrated to us.  We are focused and determined to stay true to the craft, and to continue to support all of you that have helped us along the way."
Photo / Image Credit: Kafie Trading Company LLC