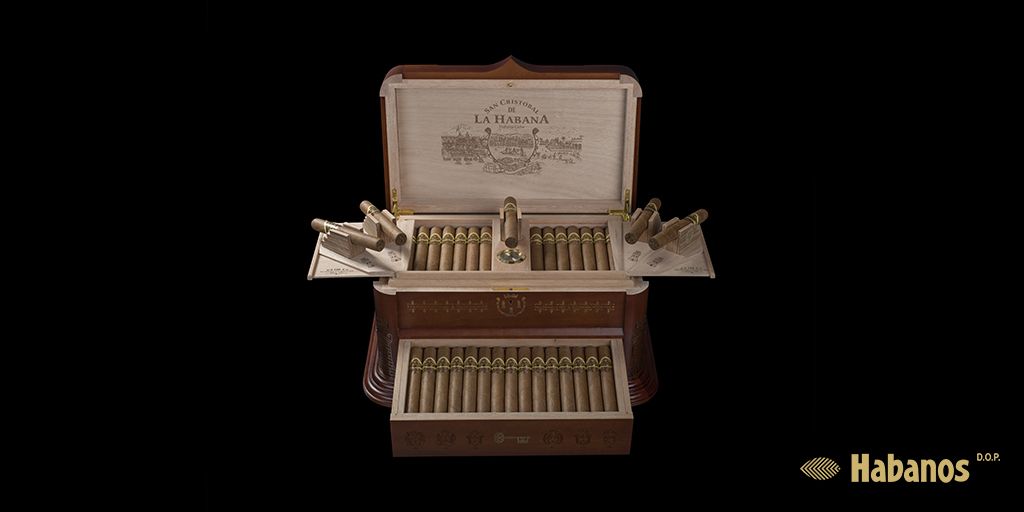 The first night of the XXI Festival de Habano paid homage to the 500th anniversary of Havana. On center stage that evening was Habanos S.A.'s San Cristobal de la Habana, the brand named for the city of Havana which was celebrating its 20th anniversary. On the gala evening, a special limited edition handcrafted humidor was shown off. It containined a new limited edition marca of the San Cristobal de Habana line known as 1519.
A total of 500 humidors have been produced. The humidors were handcrafted by Cuban artists DECUBA Arte en Madera. Each humidor contains 500 San Cristobal de Habana 1519 cigars. The 1519 measures (57 x 170mm or  57 x 6 7/10).
In addition, Habanos S.A. has introduced the San Cristóbal de La Habana 20 Aniversario, an exclusive offering to La Casa del Habano Specialized Stores.
The XXI Festival del Habano runs from February 18th through February 22nd in Havana Cuba.
Photo Credits: Habanos S.A