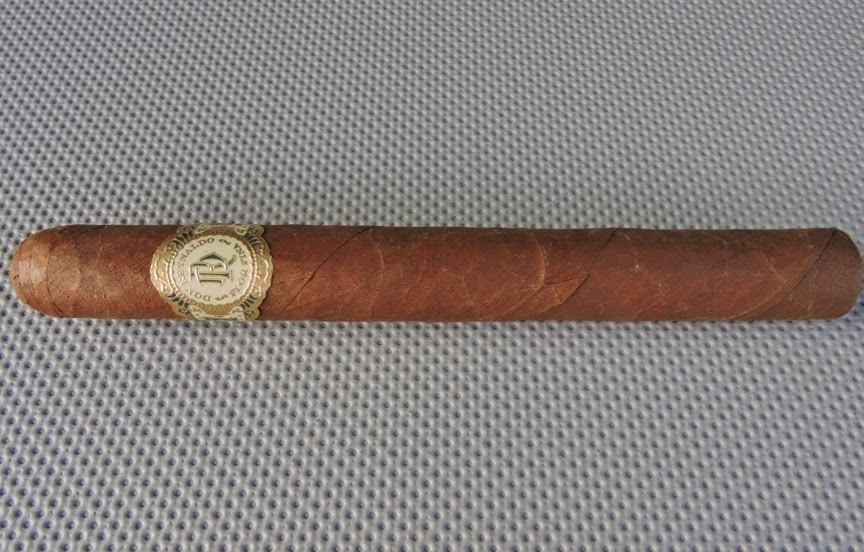 For the first time since 2014, Warped Cigars is bringing back the original size of its Don Reynaldo blend –  5 1/2 x 42 Coronas De Luxe.
The Don Reynaldo was created by Warped Cigars' founder Kyle Gellis as a tribute to his father.  When Don Reynaldo was announced in October 2014, Gellis explained the origin of the name:
"Growing up he taught me about cigars and the lifestyle that accompanied them. From construction issues, flavor profiles, proper way to cut and light, to the art itself, my passion would not have been ignited if it wasn't for him. I wanted to thank and honor him for all the support he has given me and blend a cigar that combined the flavor profiles he loved."
The Coronas De Luxe was released for a limited small batch run of 100 ten-count boxes (1,000 cigars). A few months later in 2015, Gellis added the 5 x 46 Don Reynaldo Regalos as an ongoing production. The Coronas De Luxe had not been released since. Like the original run, there the 2019 run of the Coronas de Luxe will be 100 ten-count boxes.
The Don Reynaldo line comes from the El Titan de Bronze factory in Miami, Florida. It consists of a Dominican Corojo wrapper, Nicaraguan binder, and a combination of Nicaraguan and Dominican fillers.
The Don Reynaldo Coronas de Luxe was the #9: Cigar of the Year for 2015. For more details of our assessment of this cigar, see our review below:
Photo Credit: Cigar Coop