Over the past few years, cigars produced in Costa Rica have performed extremely well on Cigar Coop as evidenced by the performance ratings over the years. When the opportunity presented itself to visit the Tabacos de Costa Rica factory located in Costa Rica, I was quite intrigued to find out why these cigars were consistently getting some of the higher scores. Today, we begin the first of a two-part series on my visit to Costa Rica. In this installment, we look at the country of Costa Rica itself through my observations from my visit to this Central American country. In Part 2, we will dive deeper into the cigar manufacturing I observed in Costa Rica.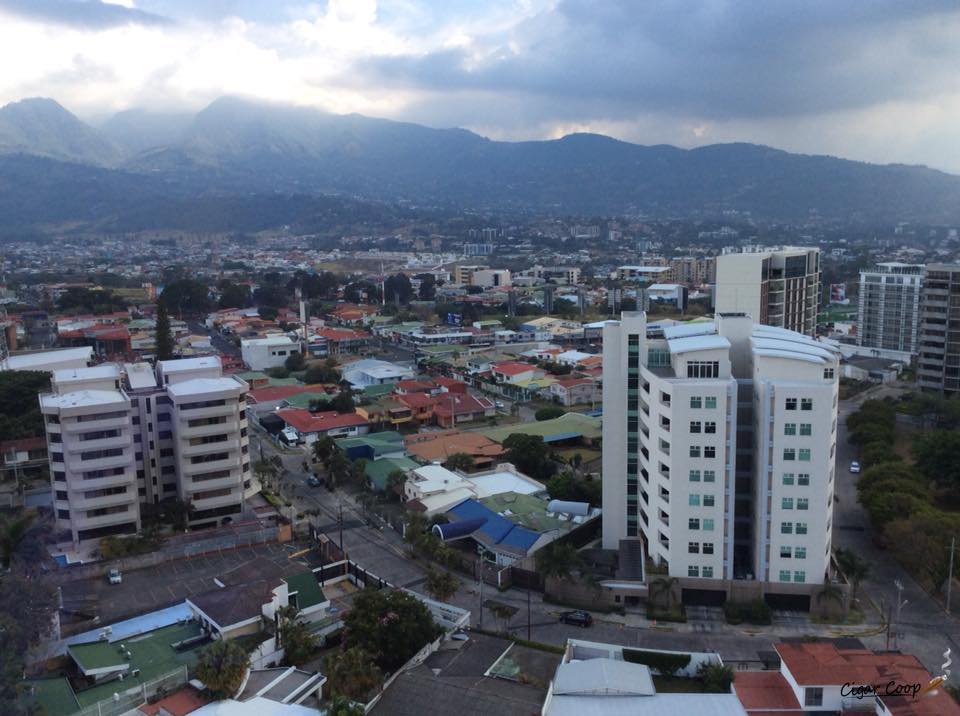 The Country of Costa Rica
Costa Rica is a country located South of Nicaragua and west of Panama. The capital of the country is San José which is situated close to the center of the country. The country has both the Caribbean Sea to the Northeast and the Pacific Ocean to the Southwest. Costa Rica has a population estimated to be near 5 million people.
Costa Rica is Central America's most popular country in terms of tourism. The beaches, volcanoes, and national parks in Costa Rica make up the lion's share of where tourists head to. In terms of the beaches, most of the more visited ones are located on the Pacific Ocean side of the country, particularly in the Northwest.
Costa Rica, and in particular San José is the southernmost point I have been to on the planet. The way Central America is situated, parts of it are farther south than some points in South America.
The country itself is a democracy. Many have referred to Costa Rica as the Western Hemisphere's equivalent of Switzerland for political neutrality stance. The neutrality stance was declared in 1983 by then-President Luis Alberto Monge. It is also one of the few countries that does not have a standing army. The army had been abolished in 1948 following the Costa Rican Civil War. The Public Force of Costa Rica was created to handle law enforcement policing including border patrol activities.
Political Geography of Costa Rica
Before continuing this article an explanation of Costa Rica's political geography is needed.
For a visitor to Costa Rica, it can be a little confusing when it comes to understanding exactly where you are. The country of Costa Rica is divided into seven provinces. Each province is divided into subunits called cantons. One canton will also serve as the capital for the province. Finally, each canton is divided into districts. There are a total of 82 cantons and 478 districts throughout Costa Rica.
It can be especially confusing when referring to a municipality in Costa Rica. In particular, San José can refer to a province, a canton, or the capital city.
One of the seven provinces of Costa Rica is San José. It is located in the central part of the country. It is the largest province in terms of population as it's estimated to be a little over 1.4 million.
The province of San José is divided into 20 cantons. One of the cantons is also called San José.
The canton of San José is divided into 11 districts, some of those districts make up the capital city of Costa Rica.
Another canton of San José, is Puriscal which is about an hour outside the city. The district of Santiago also serves as the capital of the canton of Puriscal. Puriscal is also a home to tobacco growing and cigar manufacturing business.
San José: A Very Modern City
As mentioned San José is the country's capital city, however, what I am going to describe here refers more or less to the canton of San José, where the capital is included. For the most part, think of the canton as the capital city and its surrounding metropolitan area.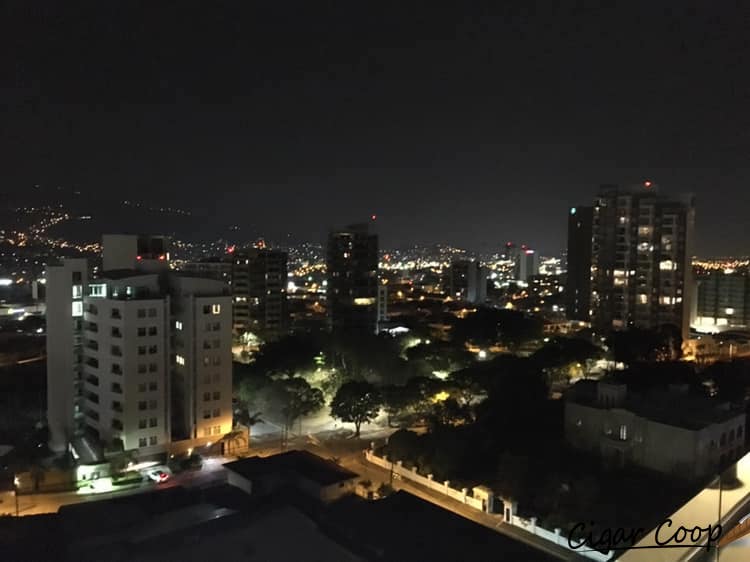 If I had to compare it to a city many are familiar with, Los Angeles would come to mind – especially with the sprawling mountains and volcanoes that surround it. Many who go to Central America in the cigar industry are familiar with the capital cities Managua, Nicaragua and Tegucigalpa, Honduras. San José proper has a much more modern feel to it – which is another reason why it reminded me of Los Angeles.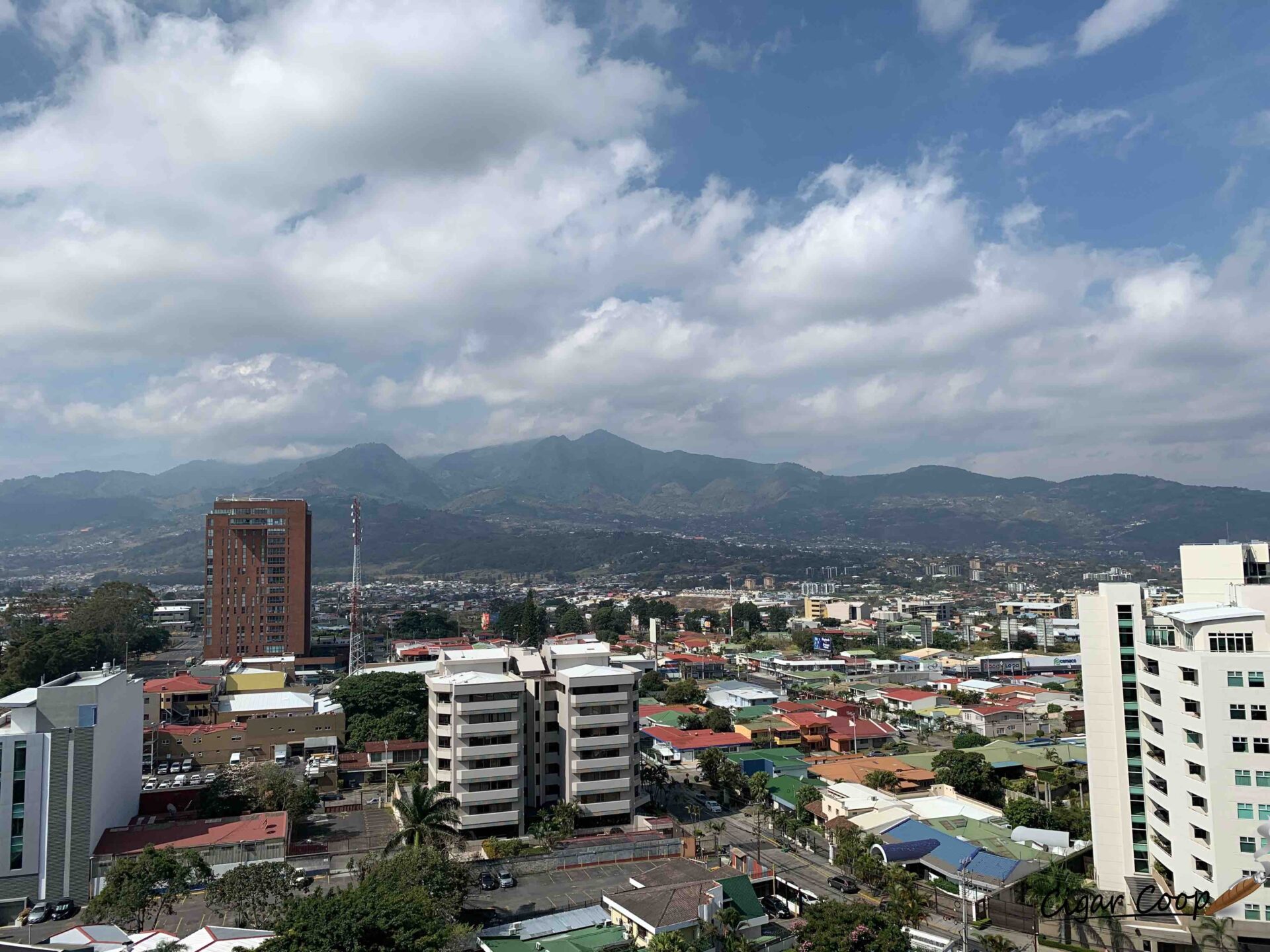 Driving through San José, there were many American chain businesses that could be seen. If you have a desire to have McDonald's, Starbucks, Papa Johns, Burger King, and Taco Bell in Costa Rica, you will feel right at home. It also wasn't hard to find a Walmart. Hotel chains such as Hilton, Hyatt, and Marriott were also present. The highway system in the city is also quite modern, including toll roads complete with electronic toll technology. Uber has a footprint there, so it's not hard to get a ride-share in San José. I even used Uber to get to the Tabacos de Costa Rica factory located in Puriscal. All of these factors gave San José a very different feel than the Managua and Tegucigalpa metropolitan areas – and to a lesser extent even a more modern feel than Santiago in the Dominican Republic.
The area of Costa Rica I stayed at was the Mata Redonda District. It's part of the Canton of San José and it makes up the downtown area of the capital district. This region is home to La Sabana Metropolitan Park, Costa Rica's largest park; the Costa Rica Art Museum, and Estadio Nacional de Costa Rica (the national stadium). Built in 2011, the stadium is a multi-purpose one and seats over 35,175. It is considered the most modern stadium in Central America.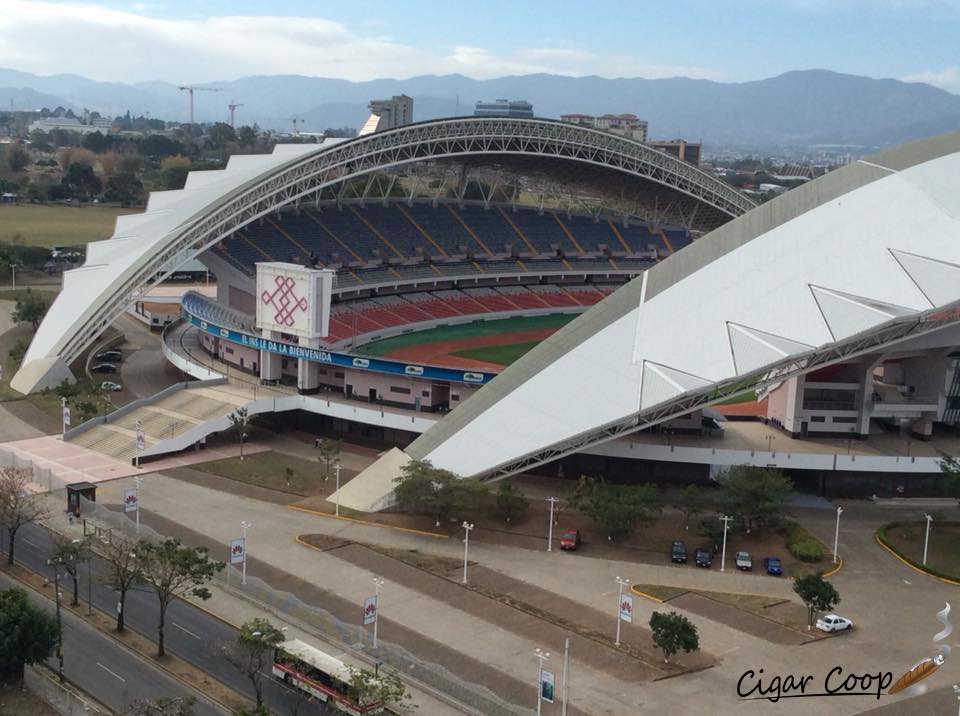 Puriscal: A Home for Costa Rica's Tobacco and Cigar Operations
As mentioned, there is another canton in the province of San José known as Puriscal. This is the area I visited in Costa Rica where there are cigar and tobacco operations. Puriscal is about a one hour trip west of the downtown area of San José.
Puriscal is located in the Cordillera Central. Much of this region is mountainous  The region is ideal for both growing and curing tobacco. This is due to the volcanic soil in the mountains combined with a climate that has a balance of humidity, rainfall, and dry seasons.
While Santiago de Puriscal is part of the San José Province, it is a very different world than the cosmopolitan San José capital region. Santiago de Puriscal has a much smaller, almost rural city feel to it.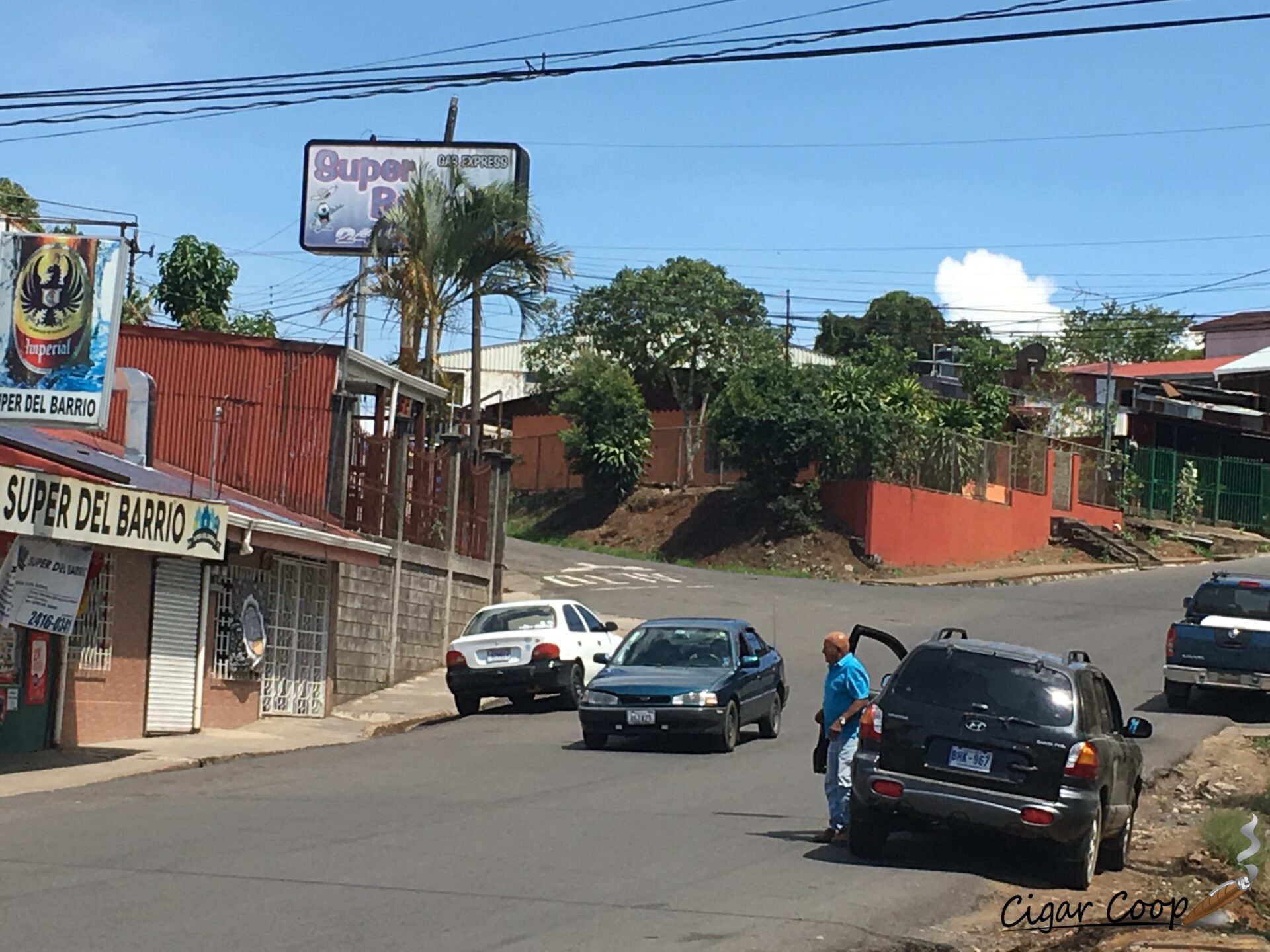 The most famous landmark in Santiago de Puriscal is the Old Cathedral. While a series of earthquakes made the edifice unusable, it still stands in the city today as a landmark.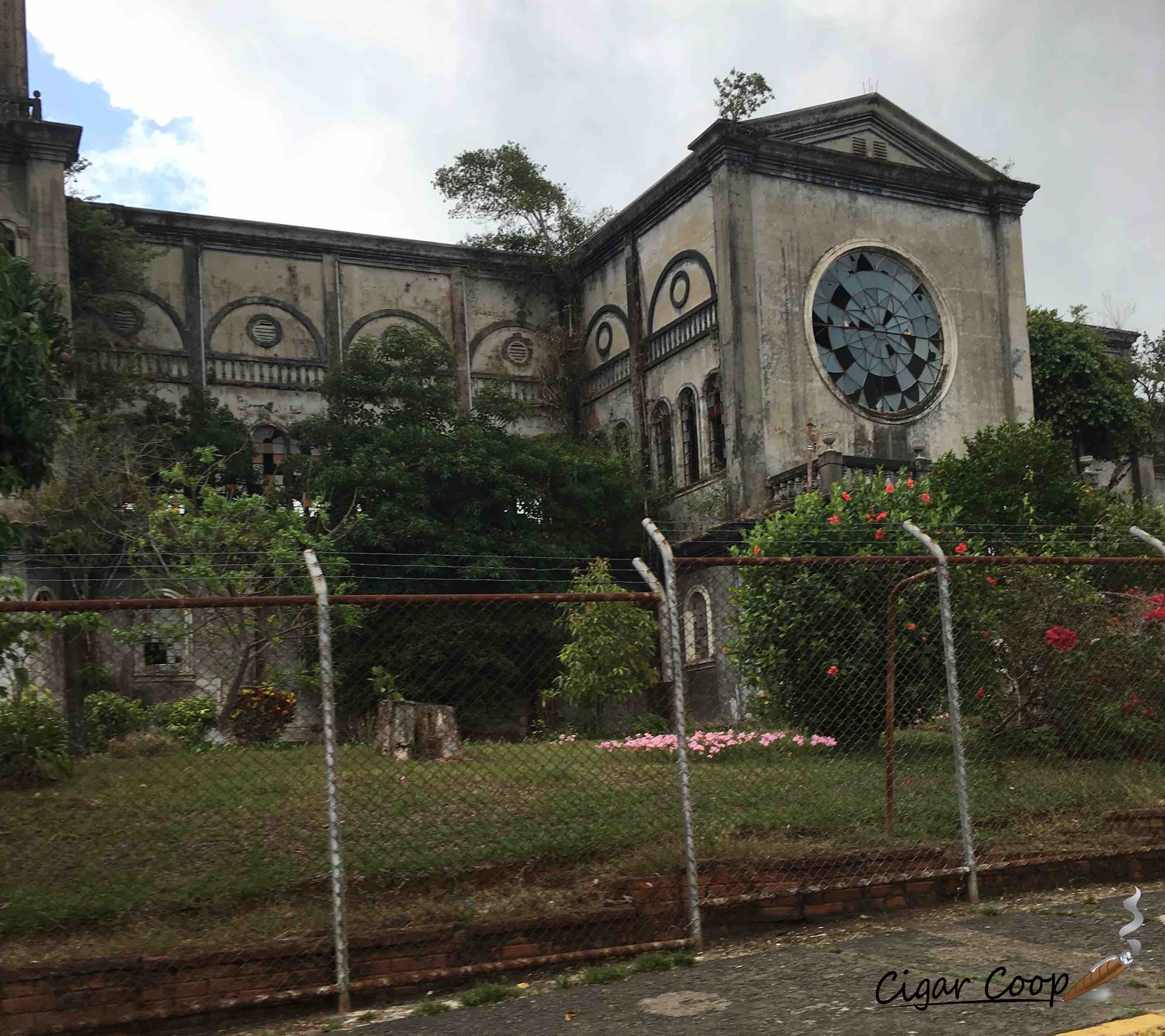 In other cigar-producing countries, there tends to be a concentration of the cigar making factories to a particular region. Many are most familiar with Estelí being the unofficial capital of the Nicaraguan cigar industry. The Dominican Republic has many factories located in the Free Trade Zone area of Santiago. In Honduras, the Danlí area is where many of the leading factories are located. When you look at Cuba, for the most part, the city of Havana fills the roles that Estelí, Santiago, and Danlí do in the larger cigar producing countries. To some extent, in Costa Rica, the canton of Puriscal fills this role as a cigar industry hub.
Costa Rica's cigar industry landscape is different than Nicaragua, the Dominican Republic, Honduras, and Cuba. In general, there is a much smaller footprint of cigar factories, so there isn't an equivalent on the same scale.  While Puriscal's rural look has a bit of a feel of Estelí and Danlí, its a much smaller city. Estelí, and Danlí's population hovers around the 200,000 mark. The canton of Pursical is a little over 30,000. Certainly while one can argue Pursical is to Costa Rica as Estelí and Danlí are to Nicaragua and Honduras respectively, it is a much smaller municipality in terms of population and businesses.
In Puriscal, I visited the district of Santiago de Puriscal (which serves as the capital of the Canton) where the Tabacos de Costa Rica factory that I visited is located. While it's not a tiny factory by any means, the factory is still much smaller than factories such as My Father, Davidoff, and Raices Cubanas. At the same time, one of  the larger factory located in the region.  In a way, the factory is a reflection that the canton of Puriscal is much smaller than the cigar industry hubs in the other cigar production countries.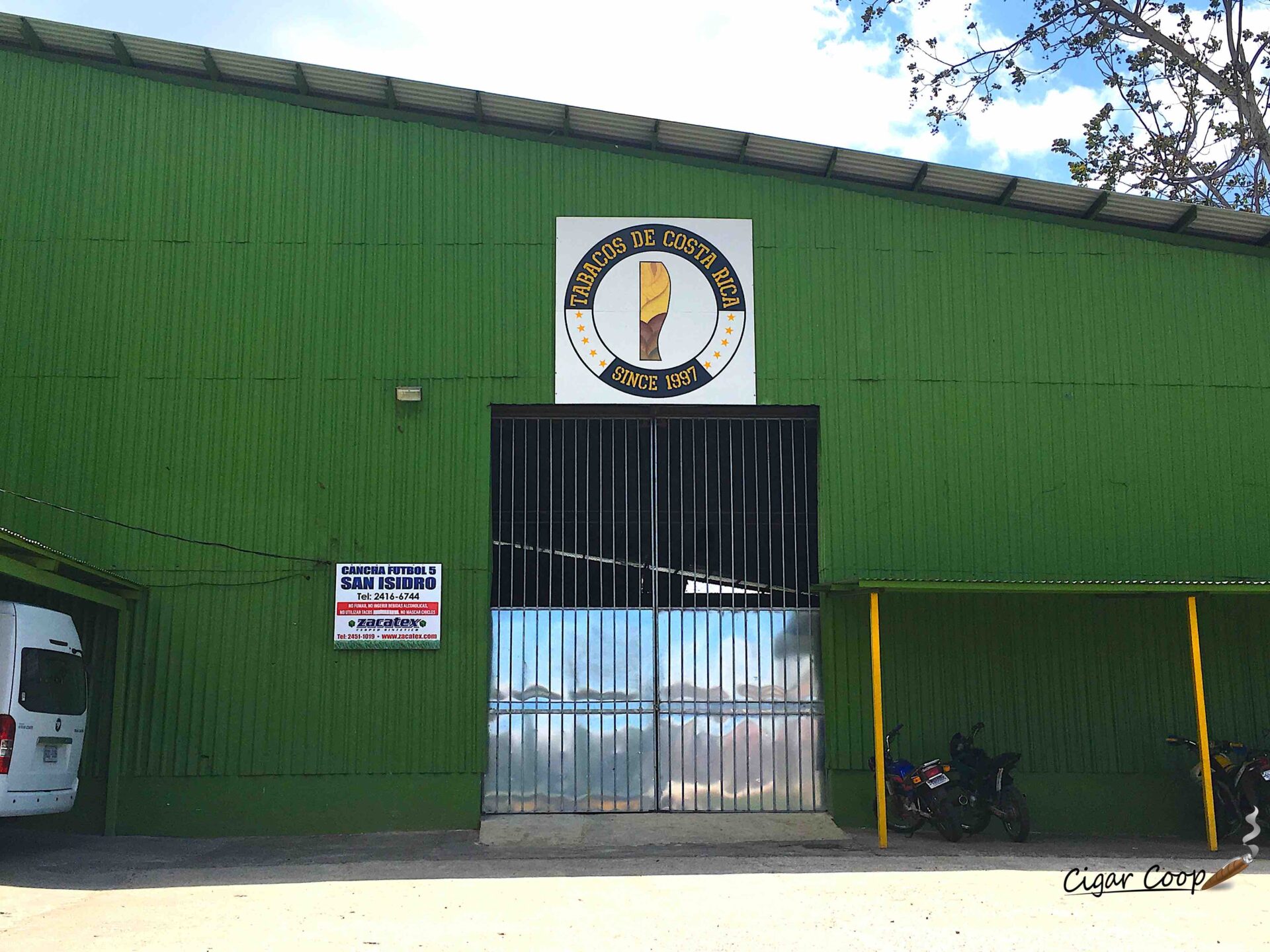 Some of the brands coming out of the Tabacos de Costa Rica are Bombay Tobak (MBombay, Gaaja, MQBA), LH Premium Cigar, and Selected Tobacco (Atabey, Bandolero, and Byron). While not in the region anymore, cigar maker Philip Wynne of Felipe Gregorio set up shop in Santa Marta, also located in Costa Rica. He had contracted 80 acres of land and built a small factory. Another brand that produced cigars in the San José province was D'Crossier Cigars.
One should not forget that there is a rich history of cigar making in Costa Rica. A couple of decades ago, Douglas Pueringer of Tabacalera Tambor in Costa Rica was making cigar for the likes of Cano Ozgener and Tony Borhani. Even back then, Costa Rica had a small footprint.
One of the reasons why there is a smaller footprint in Costa Rica is because of the labor rate. Costa Rica has the highest minimum wage in Central America, while Nicaragua, the country that exports the most cigars in Central America has the lowest minimum wage. So it is more expensive to produce a handmade cigar in Costa Rica.t
Cigar Smoking in Costa Rica
When it came to the city of San José, I did not find this to be a very friendly place for smokers – and more importantly, it was not friendly to cigar smokers. This wasn't a complete surprise as I had researched that Costa Rica had one of the most strict smoking bans in all of Central America. Nationwide, smoking is banned in most public places, bars, restaurants, casinos, terminals, parks, stadiums, and universities. Seeing it in person made it seem more real.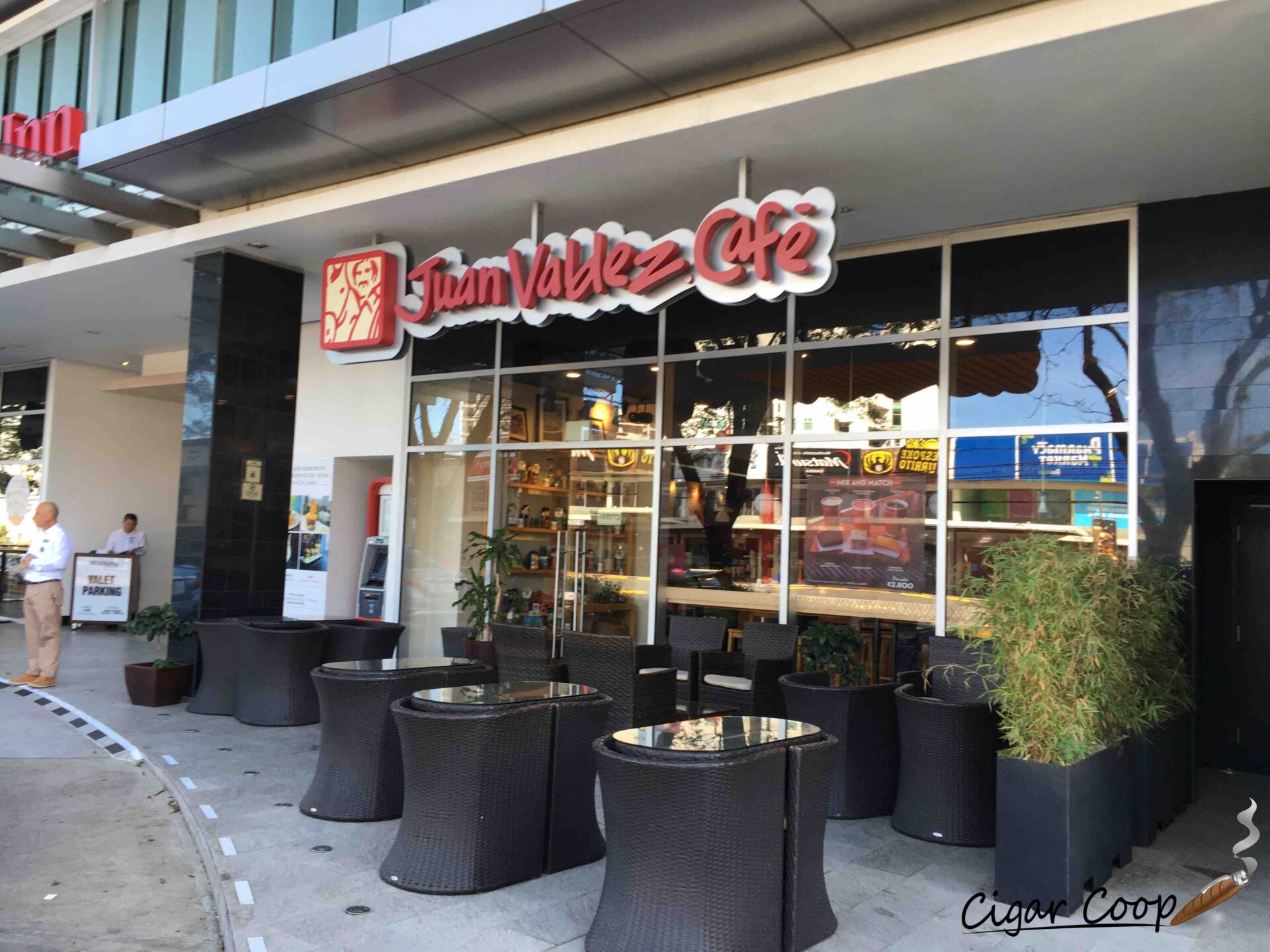 There are some cigar lounges in San José, but they aren't in abundance. There also is a La Casa del Habano I visited. Arriving at my hotel on a Sunday presented a challenge. The few cigar lounges that were around were all closed on Sunday night. At the hotel I was at, there were no smoking rooms, no smoking patios. I was essentially relegated to the outdoors in order to enjoy a cigar.
Acknowledgements
Special thanks to the following folks who made this trip possible.
Mel Shah, Bombay Tobak: For hosting me in Costa Rica. Without him, this trip would not have been possible.
Andrés León, owner and operator of Tabacos de Costa Rica: For his hospitality the days I was at the factory.
Ron Melendi: For working the cameras and helping with post-production.
Photo Credits: Cigar Coop, except where noted