---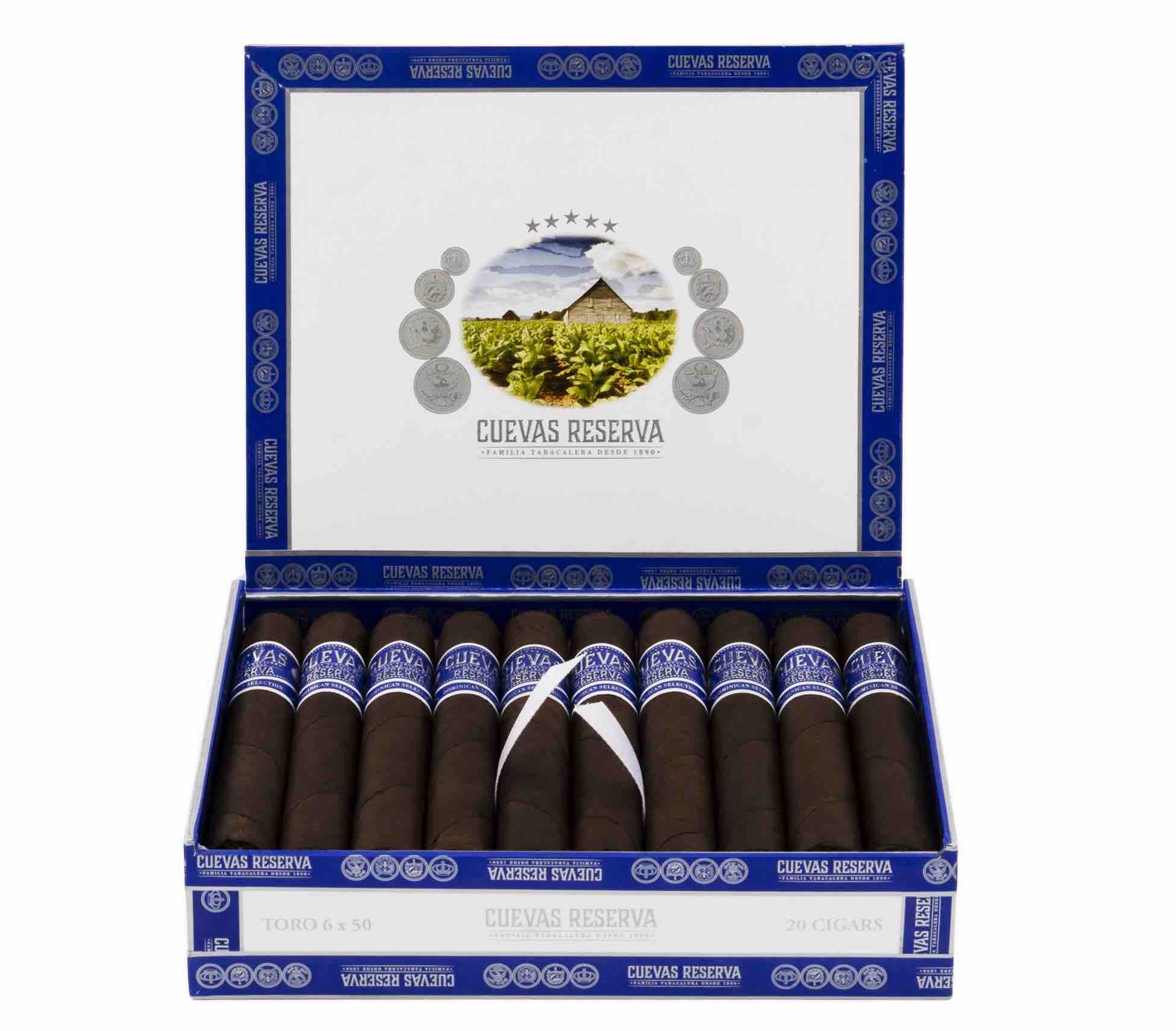 At the 2019 IPCPR Trade Show, Casa Cuevas Cigars will release Cuevas Reserva. It's a brand that originally had a limited release in the early 2000s.
Cuevas Reserva was released by Luis Cuevas Sr. At the time, he faced a huge dilemma- either invest in the time and resources needed to introduce his own brand or focus on the family's factory operation in the Dominican Republic where he was making cigars for other people.  Cuevas Sr. made the decision to focus on his factory.
Fast forward to 2016, and Luis Cuevas Jr. had convinced his father it was time to create their own brand of cigars and Casa Cuevas Cigars was born. Now the family has made the decision to bring back the Cuevas Reserva brand.
As for Cuevas Reserva, it is available in a Natural and Maduro option – both produced at the Cuevas family's Las Lavas factory in the Dominican Republic. The Cuevas Reserva Natural features an Ecuadorian Connecticut wrapper over a Habano binder and a combination of Dominican, Nicaraguan, and U.S. tobaccos.
The Cuevas Reserva Maduro (a personal favorite of Cuevas Sr.) features a Mexican San Andres wrapper, a Dominican Piloto Cubano binder, and combination of Dominican and Nicaraguan (ometepe) fillers, this blend is a personal favorite of Luis Cuevas Sr. as it boasts a full-flavor smoking experience, in a perfectly balanced medium to full-bodied cigar.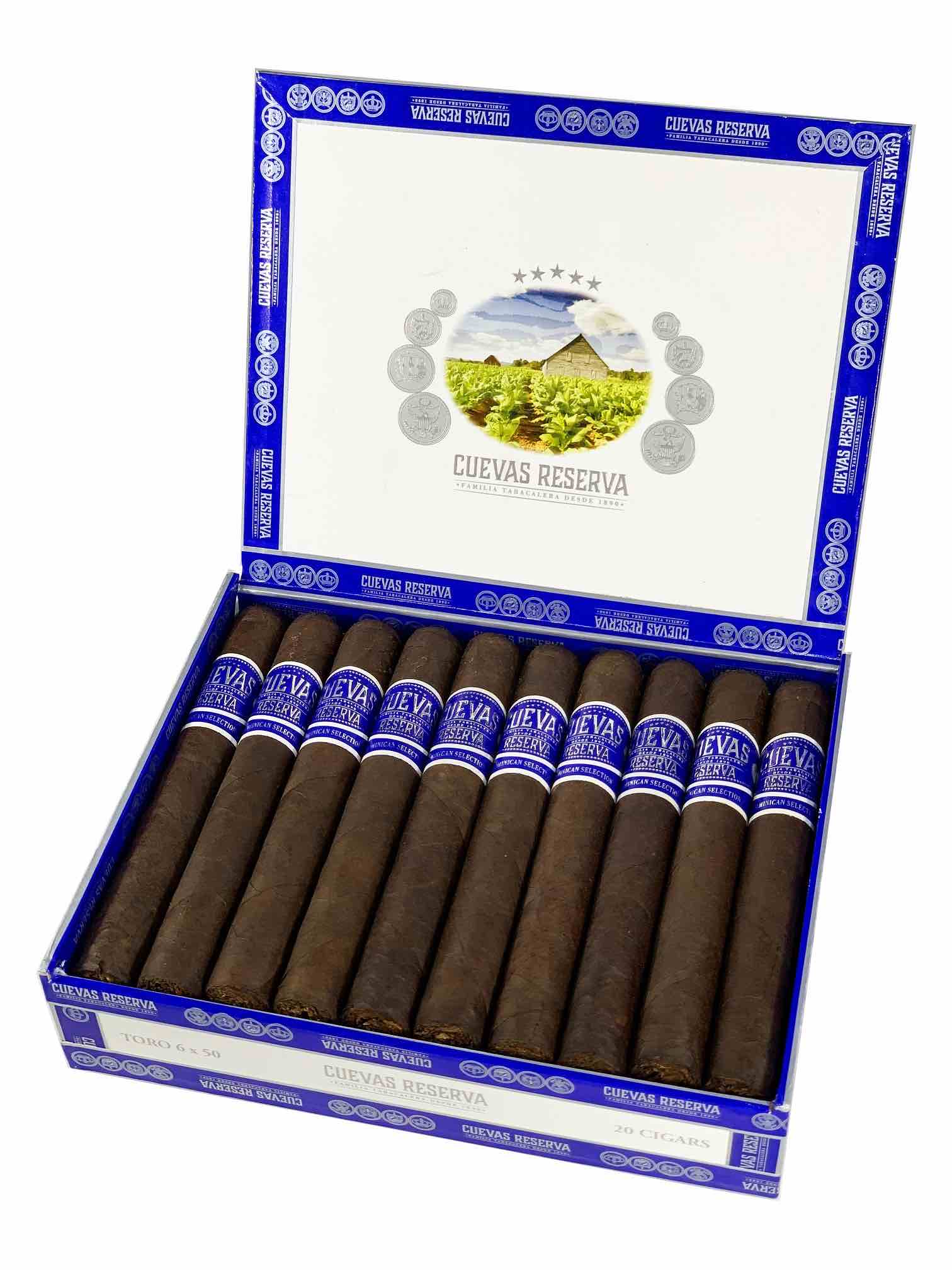 Both blends are available in three sizes: Robusto, Toro, and Torpedo. Each is presented in 20-count vintage style Cuban boxes. Plans are to introduce more sizes in the future.

"The Cuevas Reserva for my father was supposed to be the Cuevas signature brand back well over a decade ago. As with all things in life, plans always change. I am proud to have worked closely with my father and my son Alec Cuevas, who is now part of the family business recreating this blend. I am ecstatic that this brand has come full circle, as we can now present it as a family project to the consumer.," commented Luis Cuevas Jr, President of Casa Cuevas Cigars.
The 2019 IPCPR Trade Show opens in Las Vegas on June 29, 2019. In addition to the Cuevas Reserva, Casa Cuevas will also introduce a limited edition line known as  La Mandarria at the trade show.
At a glance, here is a look at the Cuevas Reserva:
Cuevas Reserva Natural
Wrapper: Ecuadorian Connecticut
Binder: Habano
Filler:  Dominican, Nicaraguan, and U.S.
Country of Origin: Dominican Republic
Factory: Las Lavas S.A.
Robusto: 5 x 52 (SRP $9.50)
Toro: 6 x 50 (SRP $9.90)
Torpedo: 6 1/4 X 52  (SRP $10.40)
Cuevas Reserva Maduro
Wrapper: San Andres Maduro
Binder: Dominican Piloto Cubano
Filler:  Dominican, Nicaraguan
Country of Origin: Dominican Republic
Factory: Las Lavas S.A.
Robusto: 5 x 52 (SRP $10.50)
Toro: 6 x 50 (SRP $10.90)
Torpedo: 6 1/4 X 52  (SRP $11.40)
Photo Credits: Casa Cuevas Cigars