---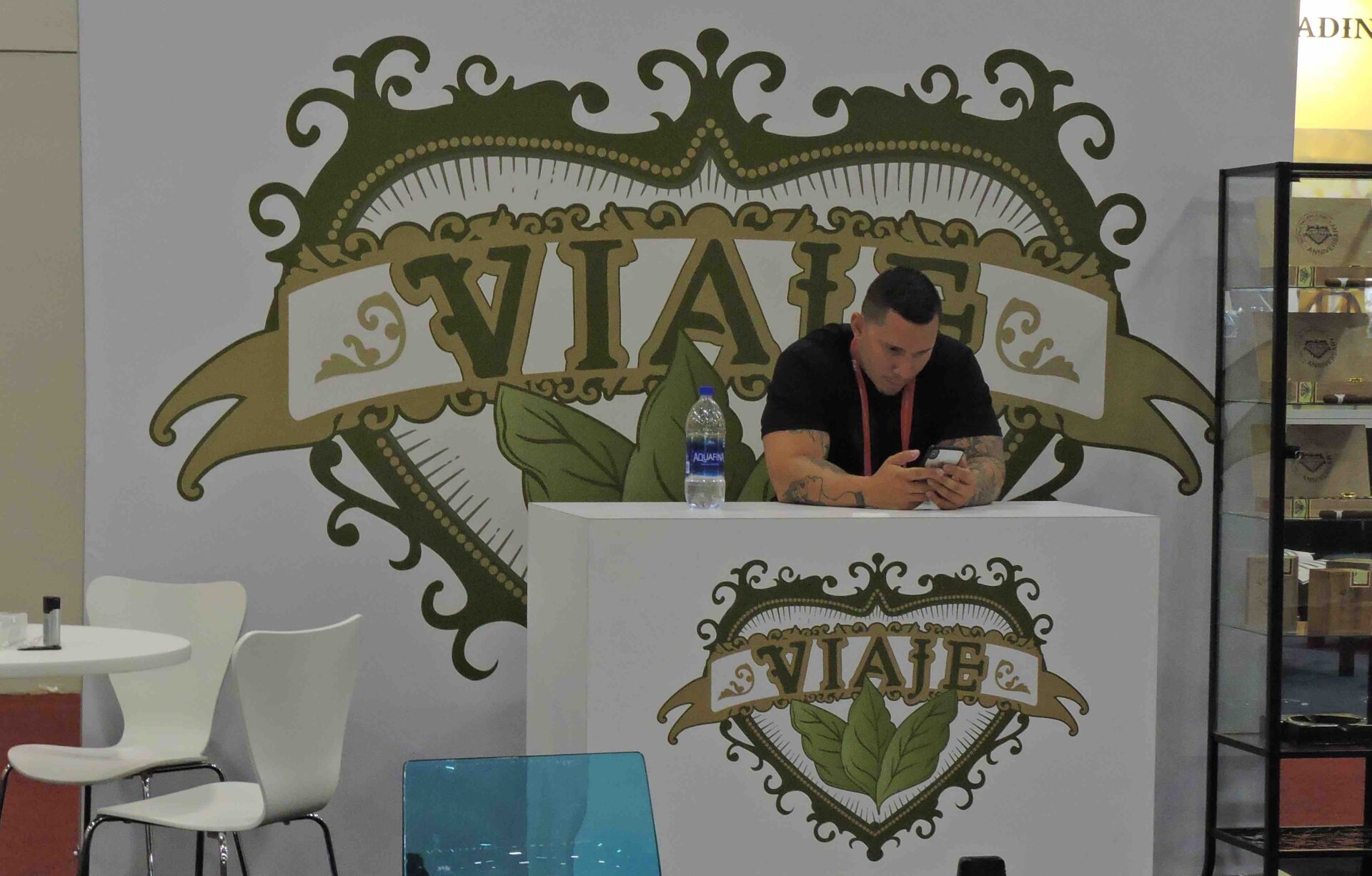 When it comes to the IPCPR Trade Show,  Viaje Cigars is always different from any other company. The company only has one regular production line, Viaje Exclusivo. The rest of the company's production is small-batch with different batches of different lines produced throughout the year. As a result, Viaje will typically showcase small batch offerings that will ship to retailers right after IPCPR. Viaje Cigars founder and President Andre Farkas typically uses the show to connect with attendees. It's a time that I personally used to connect with Andre for about an hour. I met Andre at my first IPCPR, and for the most part my visit with Andre every year is not to see what he is showcasing, but connect with him personally as well.
One thing I did discuss with Andre was the renewed focus around producing blends in Nicaragua through Aganorsa Leaf. After initially starting out with Joya de Nicaragua as his first factory, Andre turned to the team at Casa Fernandez (the former name of Aganorsa Leaf). At the time they were doing a large amount of their production at Raices Cubanas in Honduras, and then eventually at Tabacos Valle de Jalapa SA (TABSA). In 2015, that started to change as Viaje started complementing the Casa Fernandez offerings with releases out of several factories in the Dominican Republic (PDR Cigars, Quesada, and Tabacalera La Alianza). Over the past year, while he hasn't stopped working in the Dominican Republic, he did make it clear he is doing the lion's share of his releases back in Nicaragua at TABSA.
Typically Andre will unveil at least one special offering at the Trade Show. This year, he brought a small-batch line known as Viaje Ten Plus Two And A Half Anniversary. It was to celebrate 12 1/2 years in business – an anniversary that Andre has said nobody has done a milestone for. There are three releases under the Viaje Ten Plus Two and Half Line. There are two different Criollo '98 wrapped releases called Silver and Gold and a San Andres Mexican wrapped release called Red. Silver and Gold will be limited to 350 25-count boxes while Red will be limited to 200 25-count boxes. All three blends came in one size – a 6 x 54 Toro and shipped right after IPCPR.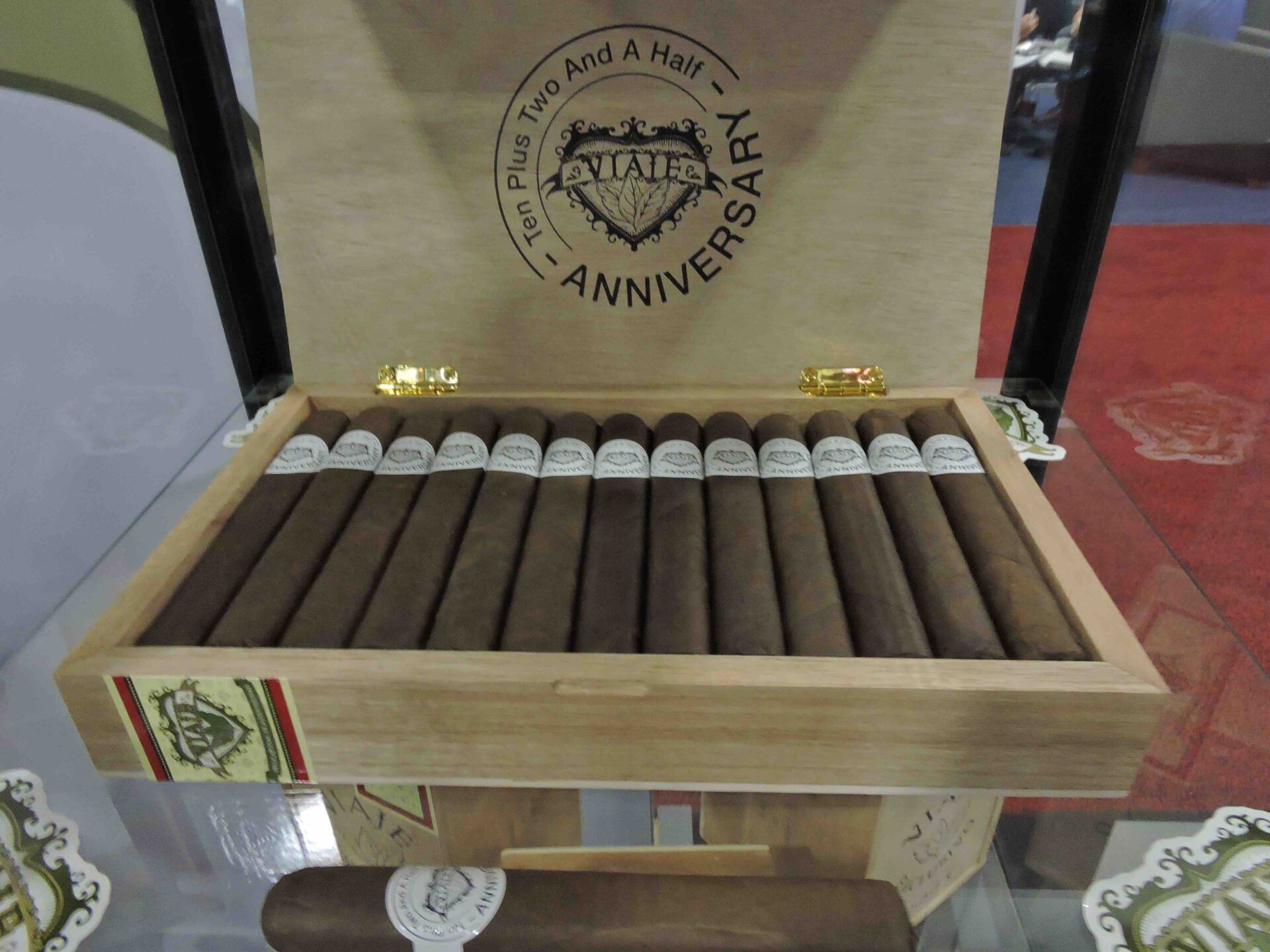 Viaje also made available a 2019 edition of the Viaje Satori, a release typically made available to attendees at the IPCPR Trade Show. The 2019 edition of the Satori comes in one size – a 4 1/2 x 48 Rothschild known as Ayra. This is the first time since 2015 that the Satori Arya size has been released. This also shipped right after IPCPR.
One interesting release Andre shared with me is a cigar he made for China. It wasn't available for purchase at the show, but he got several inquiries about the cigar as I was smoking it.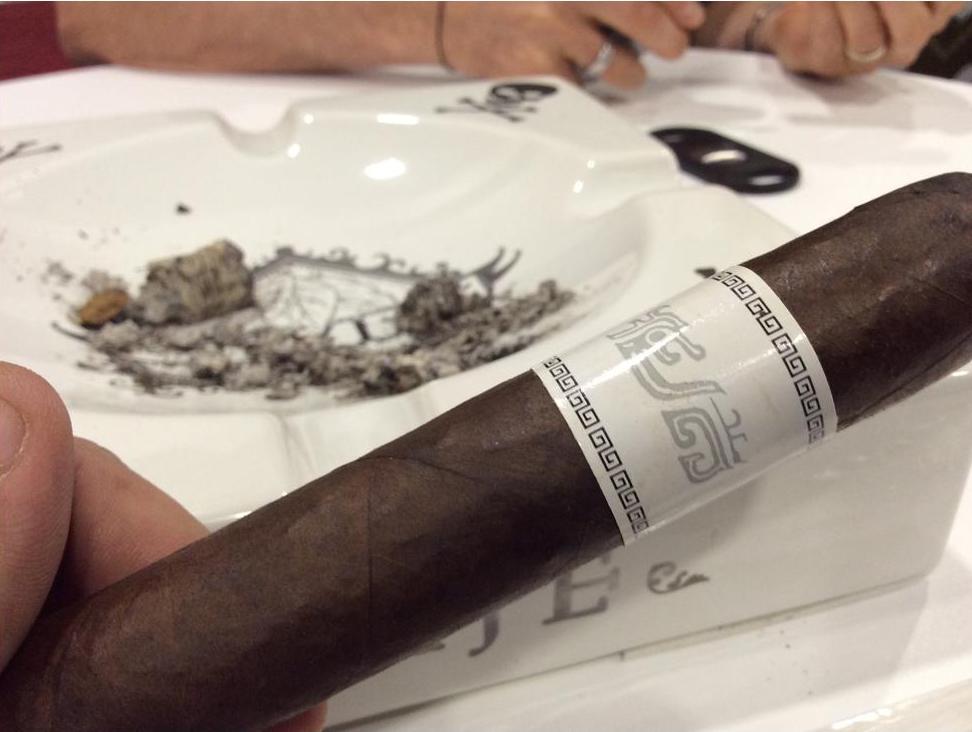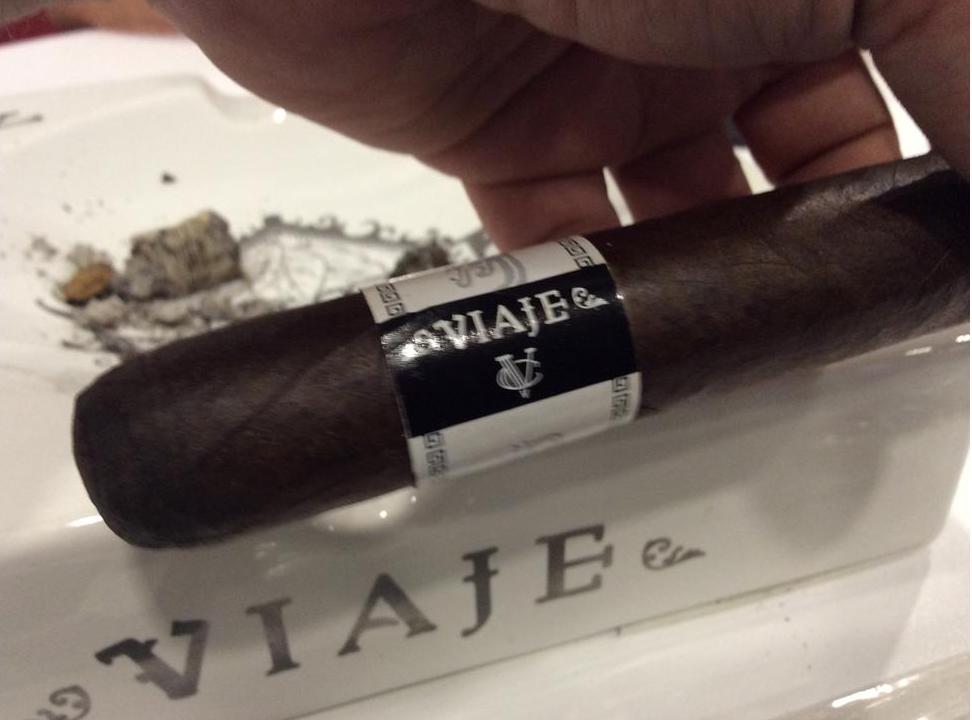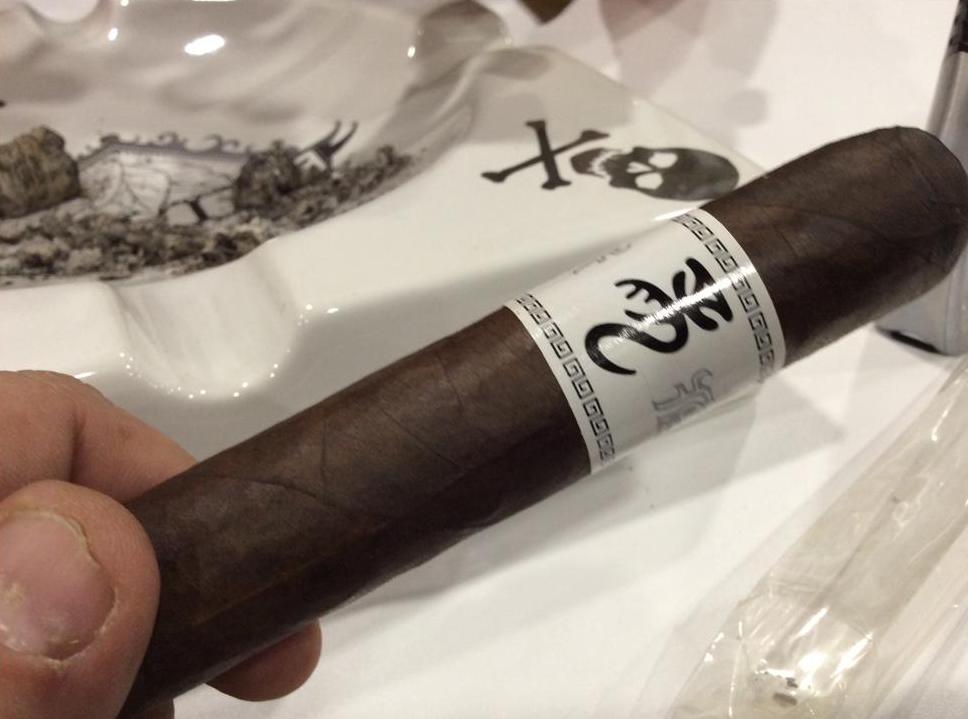 Andre also said to continue to expect many surprises for the small-batch releases that are still to come in 2019.
IPCPR 2019 Product Reports
Photo Credits: Cigar Coop