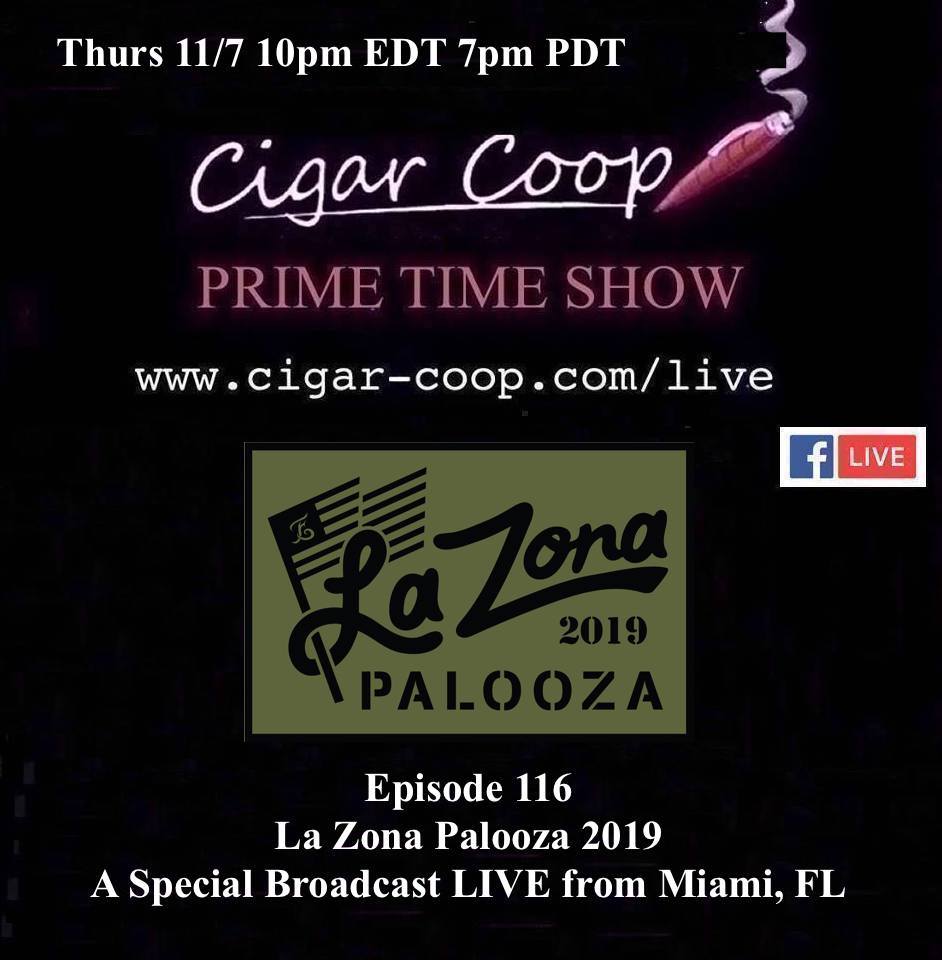 For Episode 116 of the Prime Time Show, join us for a very special show as we broadcast live from Espinosa Cigars World Headquarters in Miami at the 2019 La Zona Palooza event.
Coop will be on the ground in Miami, Florida and we will break our format a bit as we bring on various brand owners and update you on the happenings.
Tune in live at 10pm Eastern/7pm Pacific. If you miss us, you can catch Prime Time any time on Google Play Music, iTunes, Podbean, and YouTube. The Prime Time Show – all about industry people and industry talk.