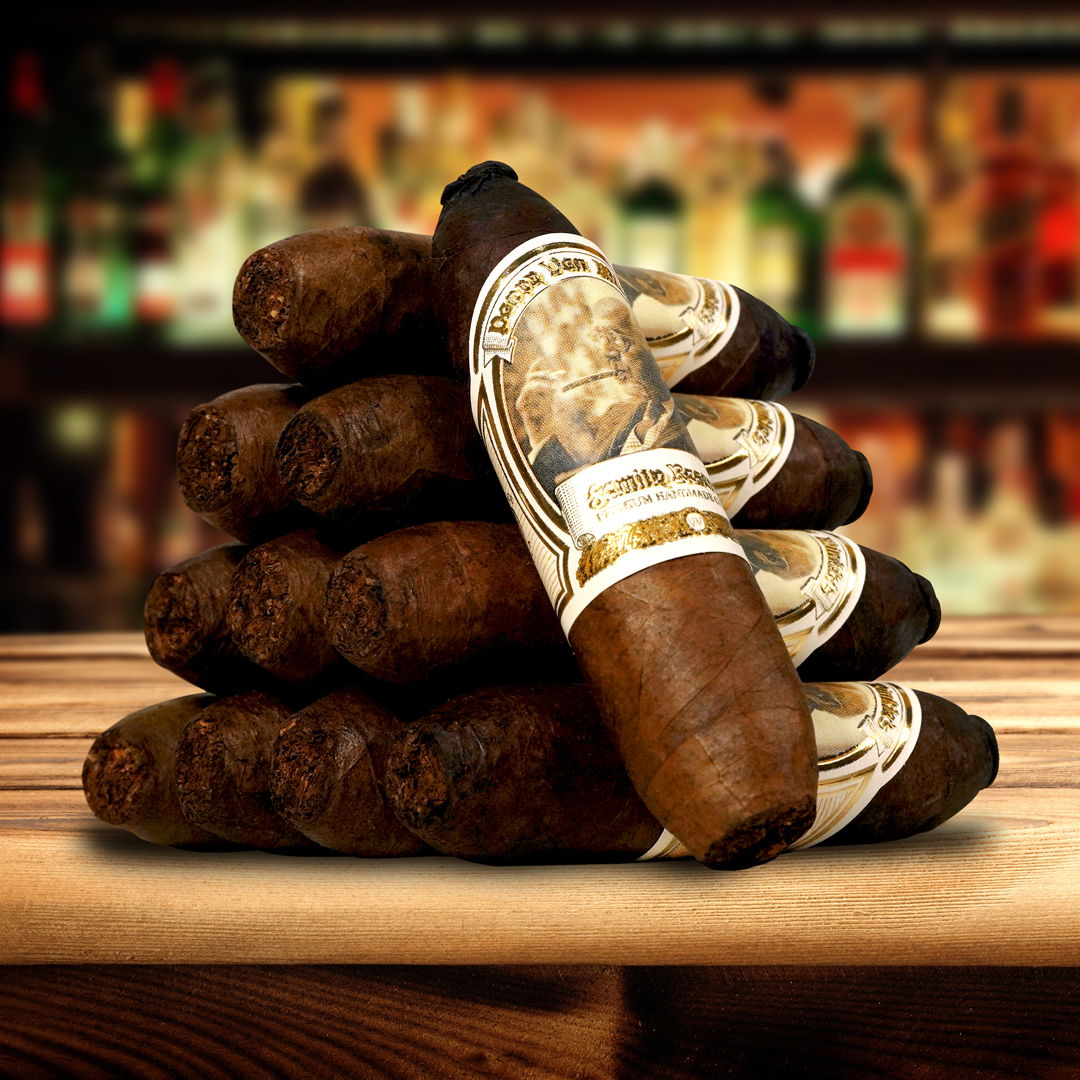 Drew Estate has announced its Flying Pig size of the Pappy Van Winkle Family Reserve blend is now available at Pappy & Co, which is exclusively offering the vitola.
The Pappy Van Winkle Family Reserve was a line first introduced in 2014 as an exclusive offering to Pappy & Co. Last month the company announced it would offer the line to its Drew Diplomat retailers, but concurrently would introduce its signature Flying Pig Vitola (a 3 15/16 x 60 perfecto) of the Pappy Van Winkle Family Reserve that would be exclusive to Pappy & Co.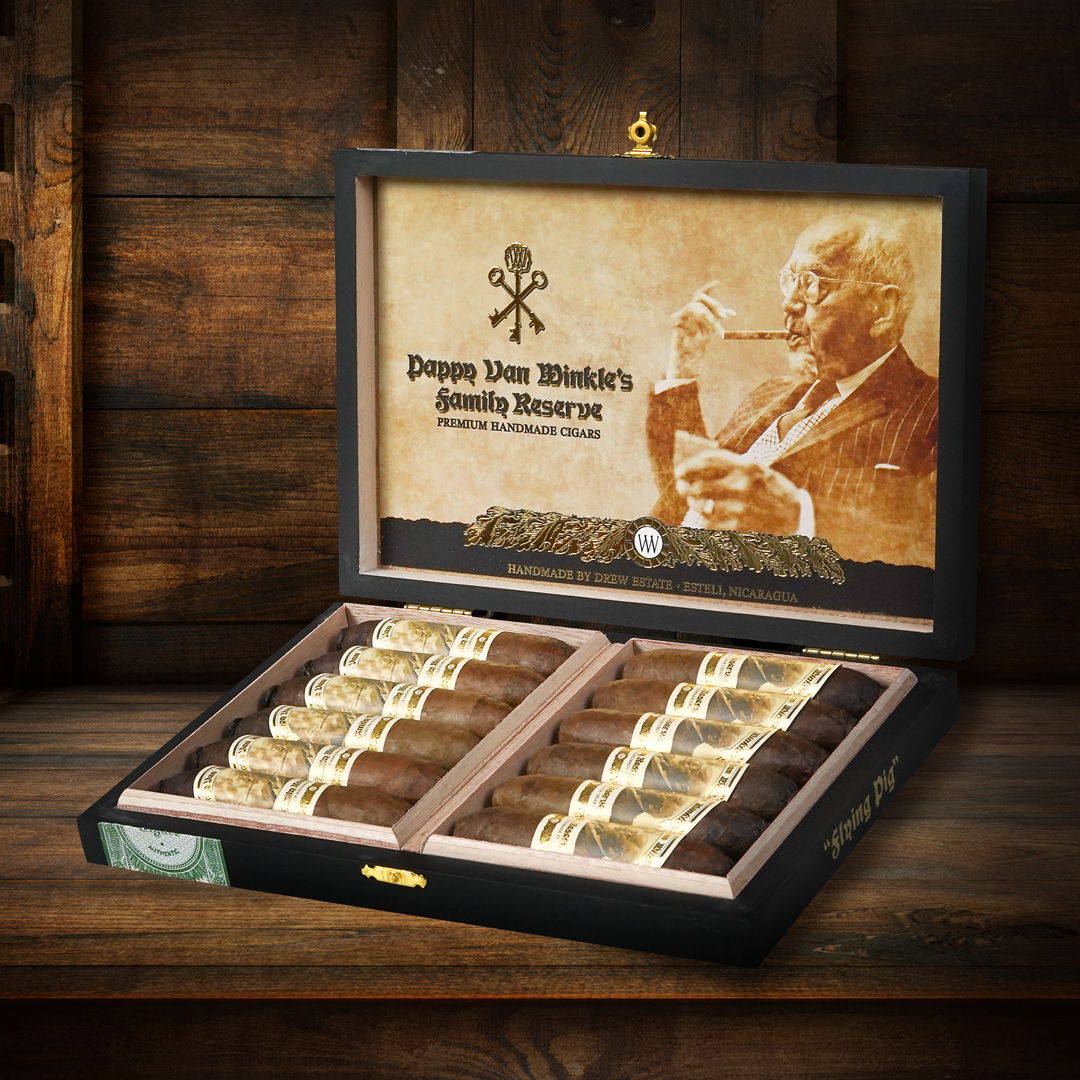 In a press release, Jonathan Drew Founder and President of Drew Estate noted, "We deeply value the partnership Drew Estate has grown with the Van Winkle family over the years… and what better way to celebrate it than with the unveiling of this exclusive masterpiece!"
Carrie Van Winkle Greener, Co-Founder of Pappy & Company added, "We are excited to offer something exclusive to our Pappy & Company cigar enthusiast customers. The Flying Pig is such a unique product and unlike anything else on the market. Its distinct size and signature pig-tail, makes this a one of a kind cigar, an instant classic."
The Pappy Van Winkle Family Reserve Flying Pig is packaged in 12-count boxes with an MSRP of $191.80. For additional details see our coverage from last month.
Photo Credit: Drew Estate