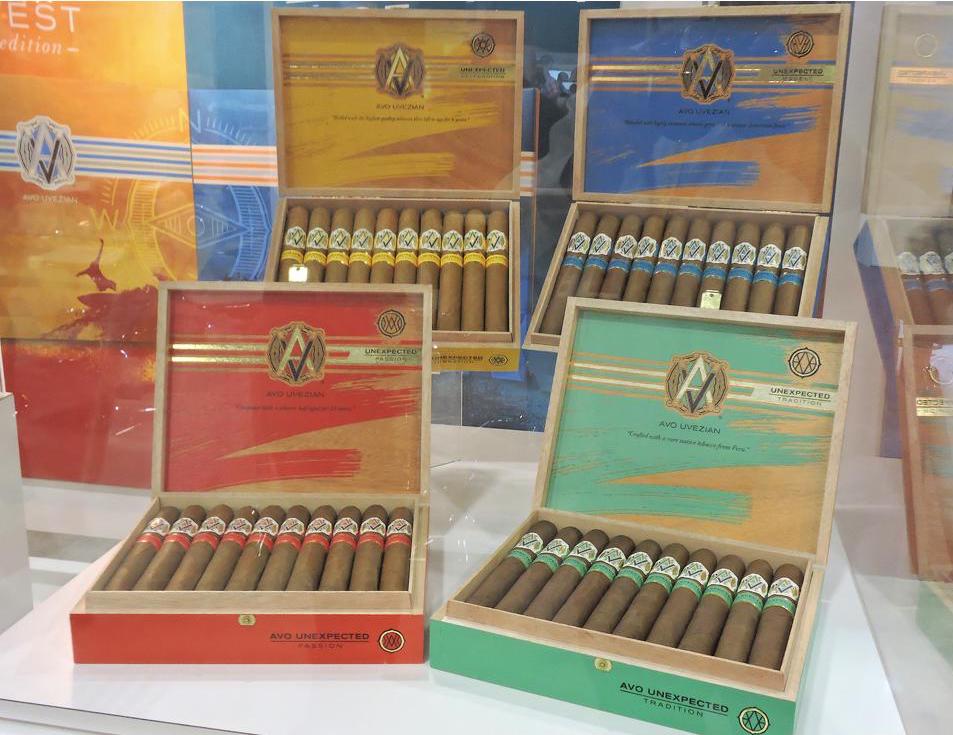 For years many manufacturers have told cigar enthusiasts not to be concerned with the composition of a blend and just enjoy it. That is exactly what the team at AVO Cigars hoped consumers would do with the release of the limited edition AVO Unexpected series this summer. One could argue that it was somewhat "unexpected" that cigar enthusiasts would get four very familiar cigars. It turns out AVO Unexpected is not a series of special limited edition blends, but actually is four current regular production offerings with different packaging. The announcement of the blend compositions was made on Cigar Dojo's Smoke Night Live Show on December 6th.
The four blends were revealed to be the following:
AVO Unexpected Celebration (Yellow): AVO XO Legato
AVO Unexpected Moment (Blue): AVO Domaine 70
AVO Unexpected Tradition (Green): AVO Heritage Toro
AVO Unexpected Passion (Red):  AVO Classic No. 2
On the show, Scott Kolesaire of Davidoff encouraged cigar enthusiasts to smoke the AVO Unexpected blends versus the corresponding core offerings to show that the cigars are the same. He opined that the series and the name created a level of intrigue among cigar enthusiasts.
"It's a fun thing to be able to try stuff with almost a different lens on it," commented Kolesaire on Smoke Night Live. He added, "Sometimes it may take away preconceived notions you have."