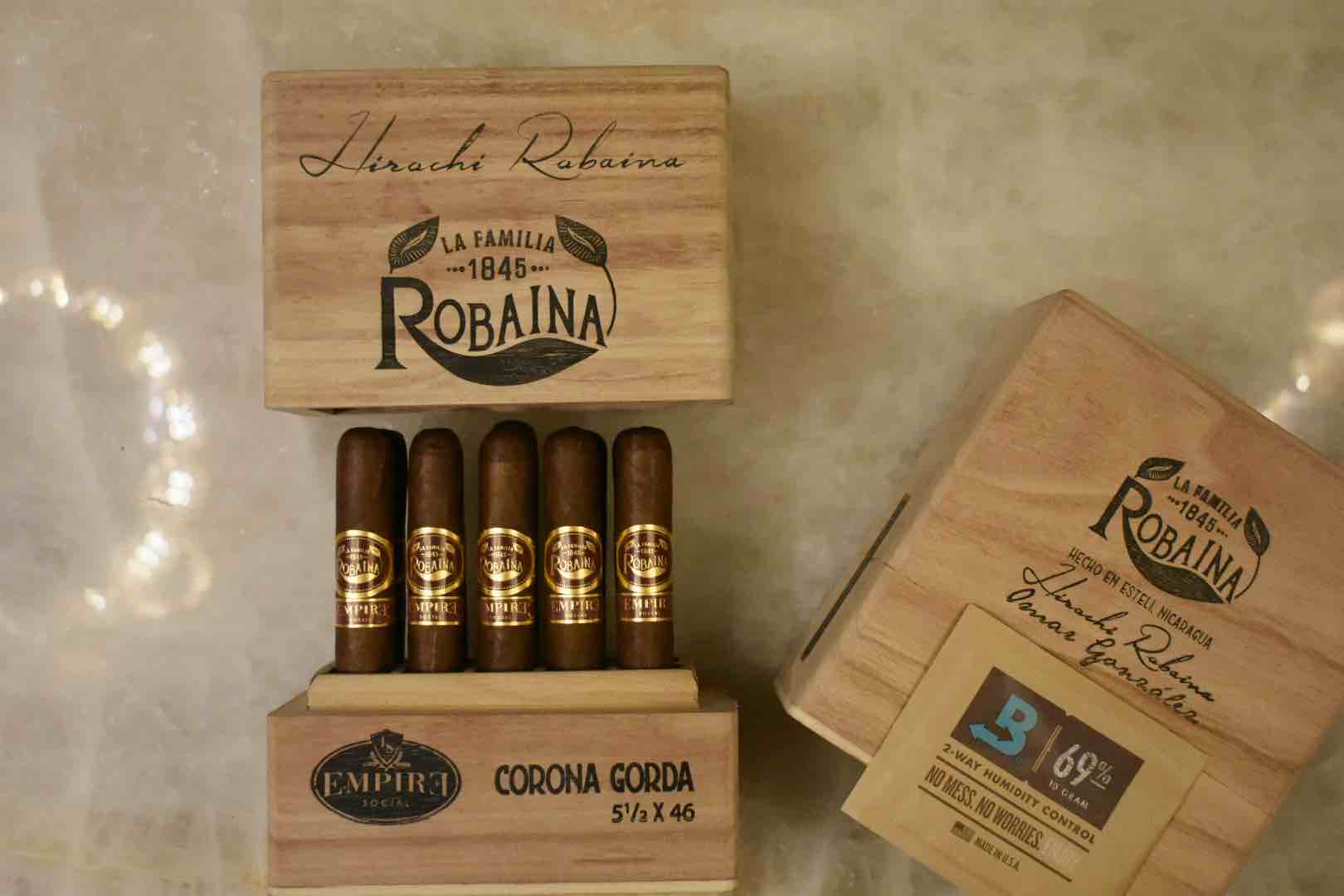 La Familia Robaina Cigars has released an exclusive Corona Gorda size of its H.R. Signature Corona Gorda to Casa de Montecristo by Prime Cigar & Whiskey Bar in Miami as well as Empire Social Lounge for their grand opening in South Miami.
"The Corona Gorda is one of my and Hirochi's favorite vitolas. When we were adding sizes to the line in 2016, the Corona Gorda was a must. Since then, we have often carried that cigar around as our personal smoke. When we offered an exclusive size to Prime Cigar & Whiskey Bar, Shiah Goldberg, General Manager jumped at the chance to try the H.R. Signature blend in the Corona Gorda vitola as it is his preferred size. Once he tried it…. 'The rest is history'," commented Spence Drake of La Familia Robaina in a press release.
"As we quickly approach the opening of our newest branded location in South Miami, Empire Social Lounge, it made perfect sense to celebrate this achievement with an exclusive cigar. The Empire Social brand is the product of our roots and our vision forward. The opportunity to encapsulate this evolution with a storied Cuban tobacco heritage and modern Nicaraguan production in a timeless, classic size is the perfect storyboard. When Spencer Drake approached me with the idea it was as if he had our brand's future in mind," added Shiah Goldberg, General Manager of Prime Cigar & Whiskey Bar in Miami.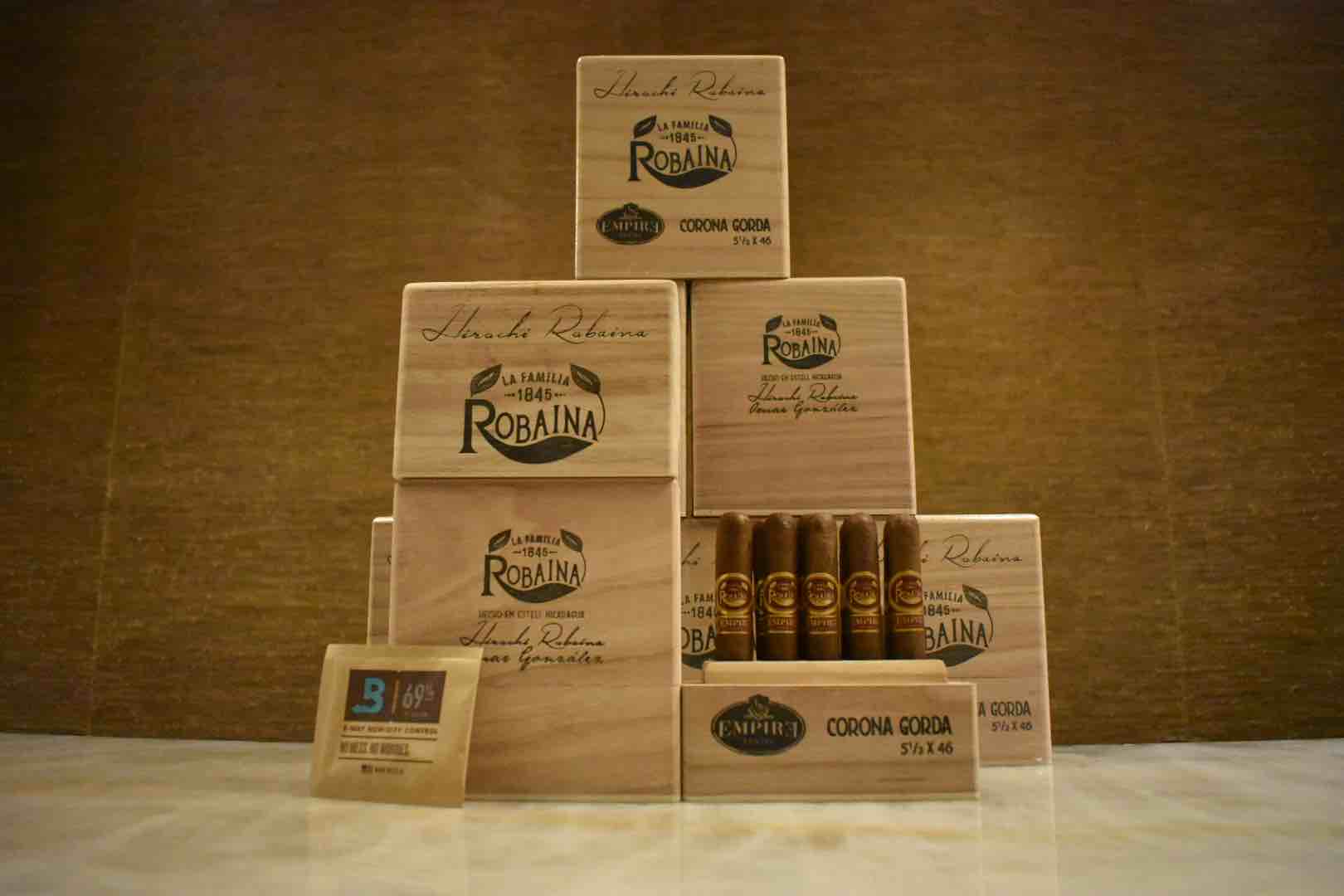 The HR Signature blend utilizes an Ecuadorian Habanos 2000 wrapper over Nicaraguan binder and filler. The Corona Gorda size measures 5 1/2 x 46. The cigars are presented in 10-count boxes packaged with a 69% RH Two-Way Boveda Humidification pack. Boxes have a suggested retail price
Photo Credits: La Familia Robaina