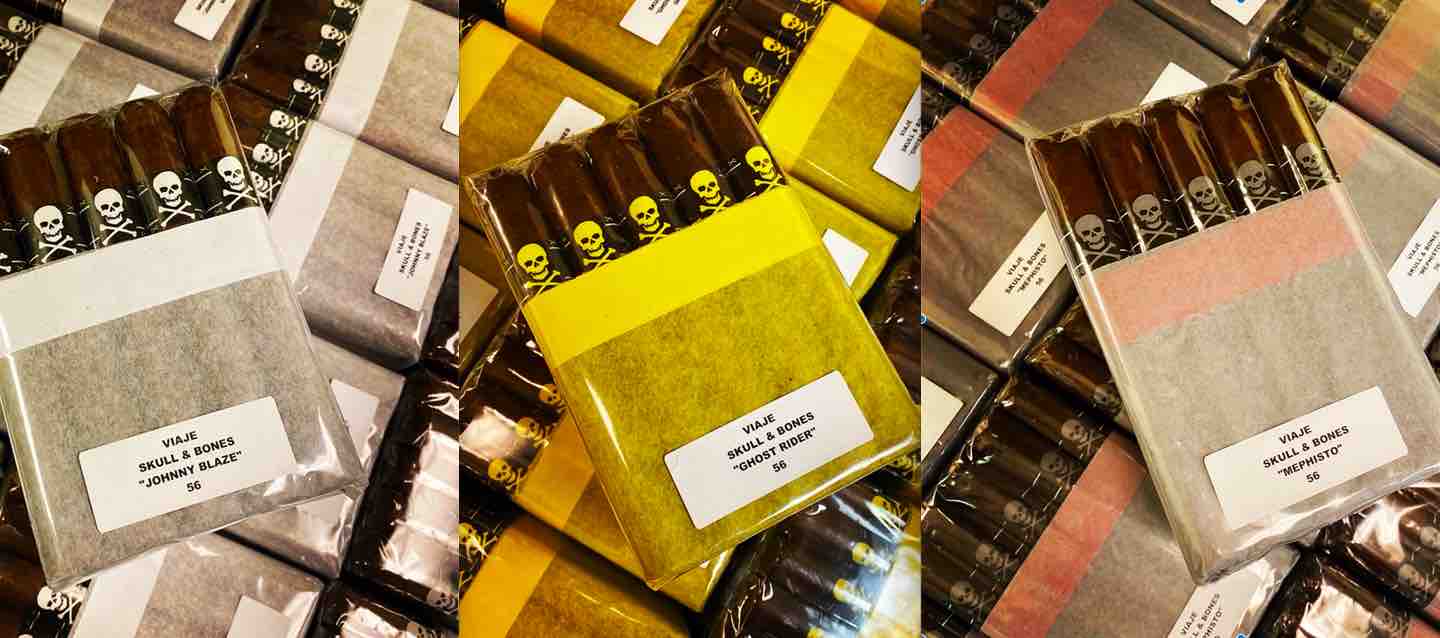 For the better part of a decade, the Viaje Skull & Bones series for the most part have been named for after destructive bombs. This month the Skull & Bones series takes a different twist as three new releases hit the shelves – all three inspired by the Ghost Rider Marvel Comic Book characters.
Details of the blends have not been disclosed, but all three blends are a 56 ring gauge: Johnny Blaze (6 x 56), Ghost Rider (6 x 56), and Mephisto (6 1/2 x 56).
Each of the three offerings will be in 25-count soft bundles.