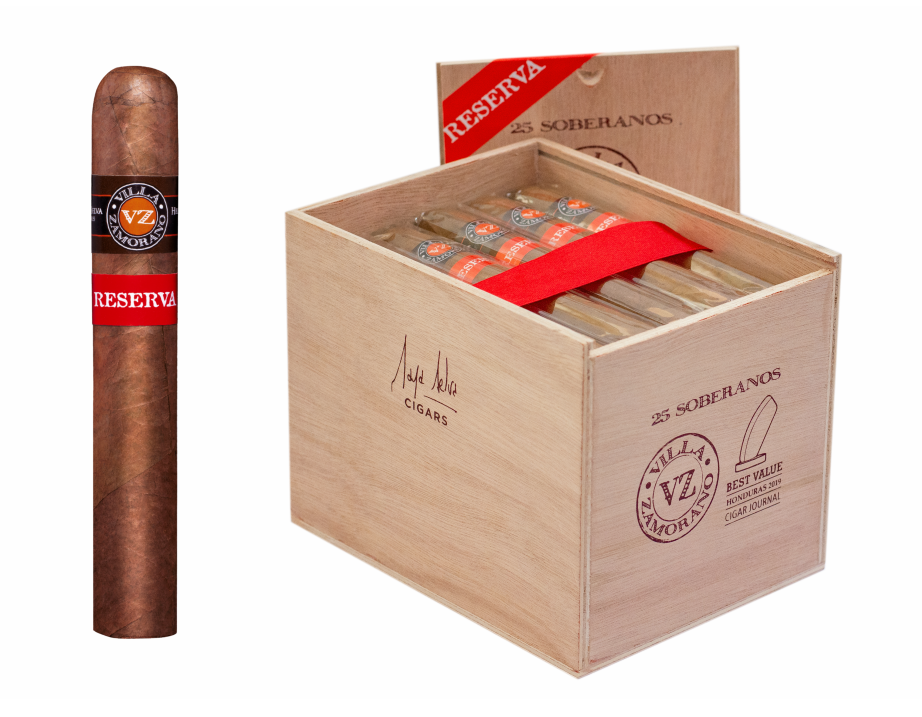 At the Tobacco Plus Expo (TPE) 2020, Maya Selva Cigars will introduce a 6 x 60 line extension to its Villa Zamorano Reserva line known as Soberano.
Maya Selva Cigars first introduced the original Villa Zamorano in 2002. The brand is positioned as a value offering in the Maya Selva Cigars' portfolio. The Villa Zamorano Reserva line made its debut in 2017.
The Villa Zamorano Reserva is highlighted by a wrapper which is grown at the company's Santa Eulalia farm. Villa Zamorano Reserva also incorporates Honduran tobaccos into the remainder of the blend. Like the other sizes of the line, the Villa Zamorano Reserva Soberano will be packaged in 25-count cabinet boxes. Pricing for the Soberano is set at $7.50 per cigar.
Other sizes available in the Villa Zamorano Reserva line include Intenso, Expreso, Corona, Robusto, No.15, Gordo, and Churchill.
In addition, the new Villa Zamorano Reserva Soberano will also be made available in a sampler can containing the Soberano as well as the Expreso, Robusto, El Gordo, and No. 15 sizes.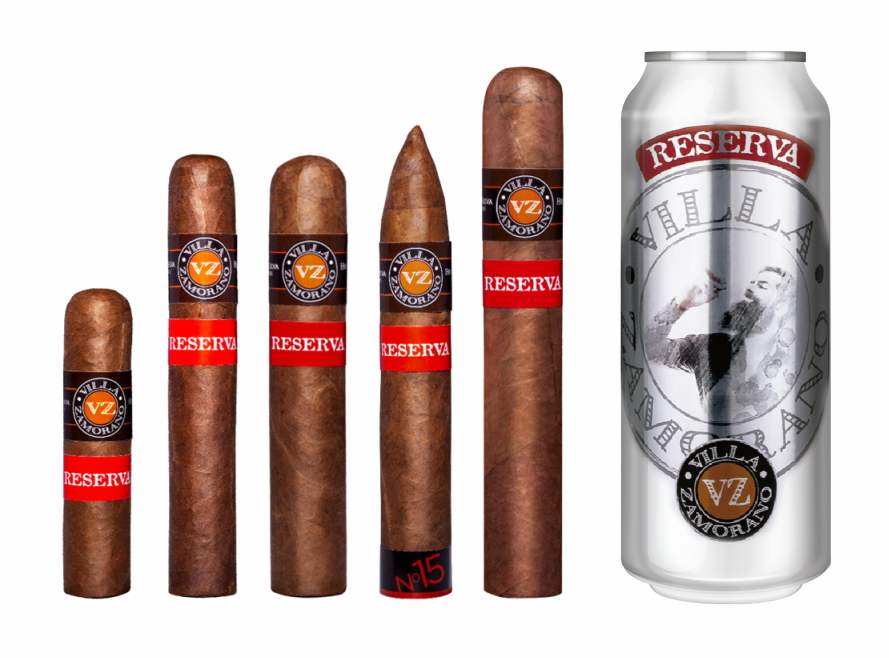 The can is designed to look like a beer can and also serves as a travel humidor which can also fit into the cup holder of an automobile. The lid is designed to be used as an ashtray.

The new products are scheduled to ship in May.
Maya Selva Cigars is one of many premium cigar companies unveiling new products at TPE. This year, TPE has offered incentives for brands to introduce new products at this year's trade show. TPE 2020 opens January 29, 2020, in Las Vegas, Nevada.
Photo/Image Credits: Maya Selva Cigars