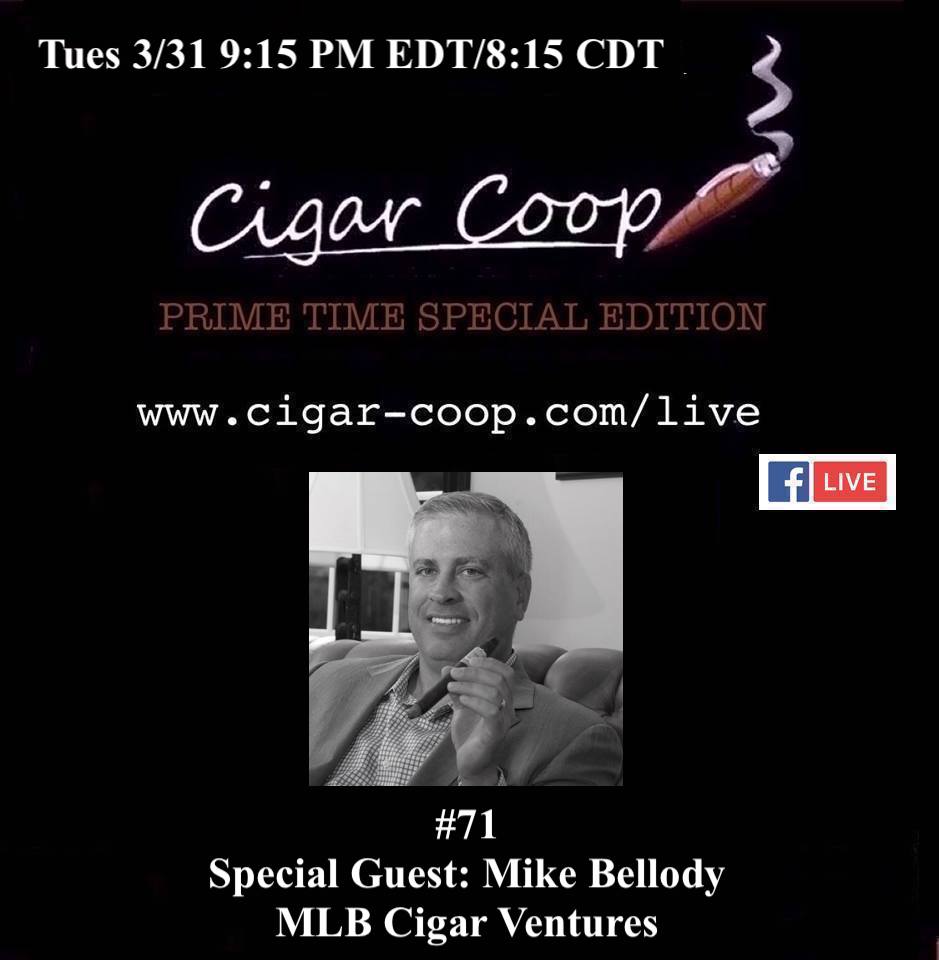 For Special Edition #71, we welcome back the one and only Mike Bellody of MLB Cigar Ventures.
We will catch up with Mike on the latest happenings at MLB Cigar Ventures. In addition, wee will catch up with Mike on some industry topics and his latest thoughts on his beloved New England Patriots.
All of this on the newsmagazine show for the cigar industry – Prime Time Special Edition. Tune in on Facebook Live for the livestream.