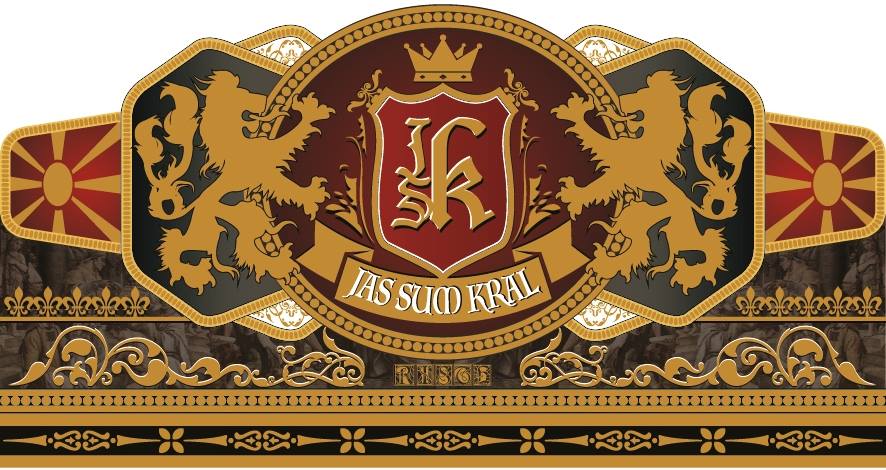 March 15th is Jas Sum Kral (JSK) Cigars' founder Riste Ristevski's annual Ristefari event. The 2020 event marks the fifth edition of Ristefari and this year Ristevski is bringing three cigars that will be for sale to attendees. The event will take place at Golden Leaf in Hobart, Indiana.
Typically Ristevski releases a Salomon in one of his brands, and this year is no exception. This year's Salomon will be a 6 x 54 offering based on the JSK Kralot blend. It will be sold in bundles of 10 with each bundle priced at $125.00. A total of 100 bundles will be available.
The second offering is a soft launch of the controversial JSK Fuck the FDA blend. Ristevski hasn't said much about this blend. A total of 200 bundles priced at $89.99 will be made available. Ristevski says the line will be released at the 2020 PCA Trade Show.
Finally, a new value-priced line called the Goli Collection will make its debut at Ristefari. Following the event, the Goli Collection will be offered to select retailers. Ristevski says the first country to receive Goli Collection will be Malaysia.
The Goli Collection will be available in three blends (Habanos, Maduro, Connecticut) and a total of 25 facings.
Goli Collection Habano
4.5 x 48 ($5.00)
6 x 52 ($5.60)
4 3/4 x 34 ($3.50)
5 x 50 ($5.50)
5 x 54 ($5.50)
6 x 52 Torpedo ($5.90)
6 x 52 ($5.90)
6 x 54 ($5.90)
6 x 60 ($6.00)
7 1/2 x 38 ($5.50)
7 1/2.x 50 ($5.75)
5 1/2 x 48 ($5.25)
Goli Collection Maduro
4 1/2 x 48 ($5.00)
4 3/4 x 34 ($3.50)
5 x 50 ($5.50)
5 x 54 ($5.50)
6 x 52 Torpedo ($5.90)
6 x 52 ($5.90)
6 x 60 ($6.00)
7 1/2.x 50 ($5.75)
5 1/2 x 48 ($5.25)
Goli Collection Connecticut
4 3/4 x 34 ($3.50)
6 x 52 Torpedo ($5.90)
6 x 52 ($5.90)
7 1/2.x 50 ($5.50)