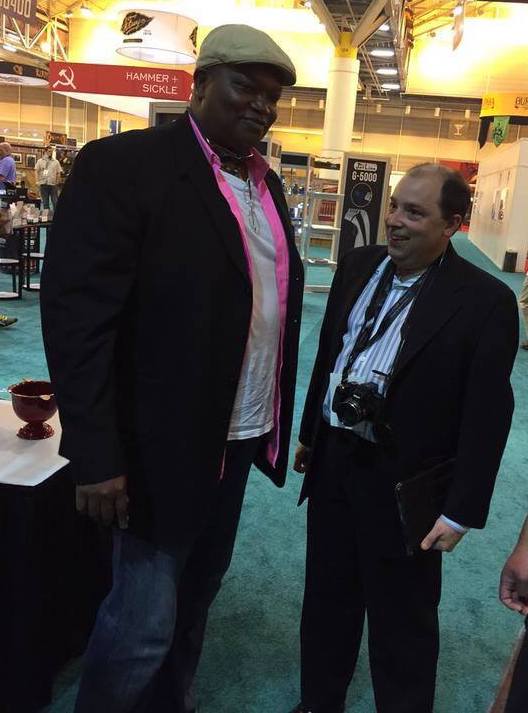 Olujide Oluyeba, the man known as "Luj" and founder of the "LUJ" brand of cigars passed away on March 19th. He died after suffering a serious illness.
LUJ Cigars was a small batch line of cigars based in Chicago, Illinois. Luj's company was focused on small batch production and his brand achieved a cult following nationwide. Luj was known for his outgoing personality, his sense of humor, and imposing figure.
Luj was born in Nigeria, and had studied and played college sports in the U.S. Luj had credited Tom Selleck and Joe Pantaliano for introducing him to the cigar lifestyle. He got to know the duo while working at the Swissotel in Chicago. Selleck had offered Luj his first cigar and two months later, Pantaliano had also offered one to him. According to Luj, his life was never the same again.
The LUJ brand will continue under the stewardship of Luj's longtime friend Art Payne.
Back in 2015, I had an opportunity to interview Luj on the Stogie Geeks Show:
Photo Credit: Cigar Coop
Video Credit: Stogie Geeks