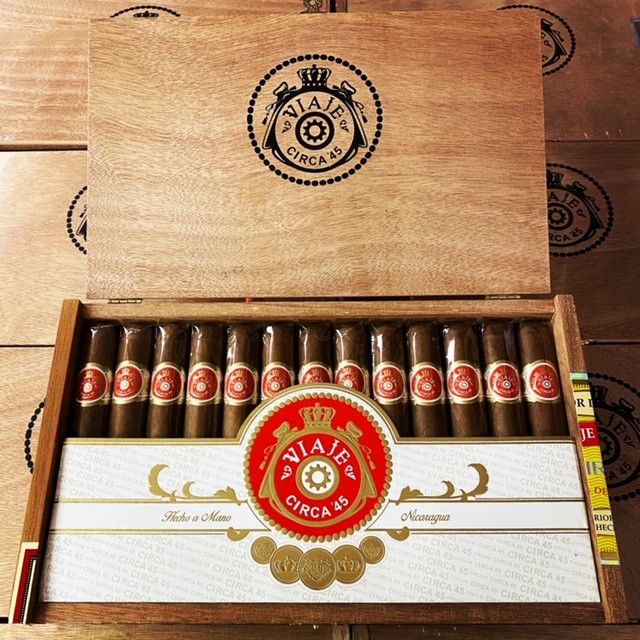 Viaje Circa '45, a brand that was introduced to the European market in 2016 is coming to the U.S. The company announced it will be part of its next shipment to retailers.
According to a report by Cigar Aficionado, the blend and factory have changed from the European release. While the original Circa '45 was produced in the Dominican Republic at the PDR Cigars factory, the U.S. version will come from the Tabacos Valle de Jalapa S.A. (TABSA) in Estelí, Nicaragua.
The sizes of Circa '45 remain the same: No. 1 (5 x 52), No. 2 (6 x 54), and No. 3 (5 1/2 x 58). Each is presented in 25-count boxes.
Like the original Circa '45 is intended to be a Cubanesque offering in the Viaje portfolio. The name is a homage to the year 1845, the year the Partagas brand was founded.