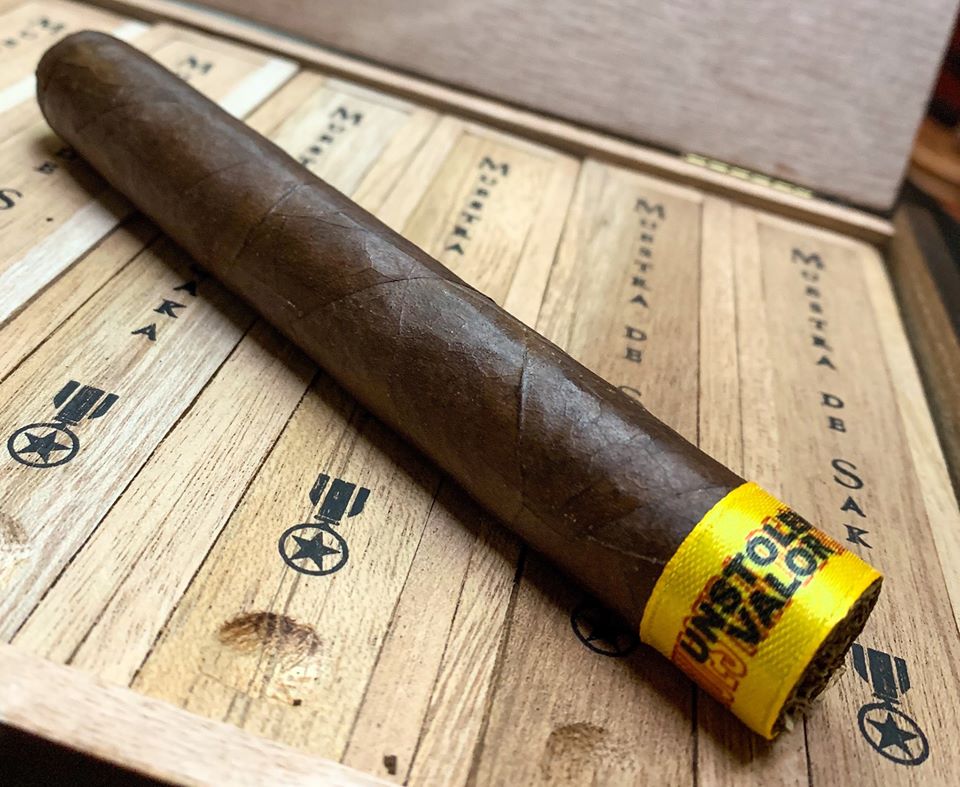 Unstolen Valor, the long-awaited fifth installment of Dunbarton Tobacco & Trust's Muestra de Saka series is now in the pre-order stage for retailers.
While Muestra de Saka is a series of blends designed by Dunbarton Tobacco & Trust Master Ligador Steve Saka, the Unstolen Valor is a different project. It's a blend that was developed by Raul Disla, the General Manager of the Nicaraguan American Cigars S.A. (NACSA) factory in Estelí, Nicaragua.
Disla has been in charge of overseeing and executing production of the Dunbarton Tobacco & Trust Mi Querida and Umbagog lines (which are both produced at NACSA). Saka challenged Disla to come up with a series of "personal best" ligas for himself. Saka says he fell in love with this blend and asked for permission to use this blend and incorporate it to the Muestra de Saka line. Disla would grant that permission. That blend has been dubbed "Unstolen Valor."
The Unstolen Valor is a Nicaraguan puro. The cigar comes in one size – a 6 x 52 parejo. Like the other Muestra de Saka releases, each individual Unstolen Valor is packaged in a coffin. The coffins are packaged seven per box.
Unstolen Valor is scheduled to ship to retailers in the May timeframe.
Photo Credit: Dunbarton Tobacco & Trust