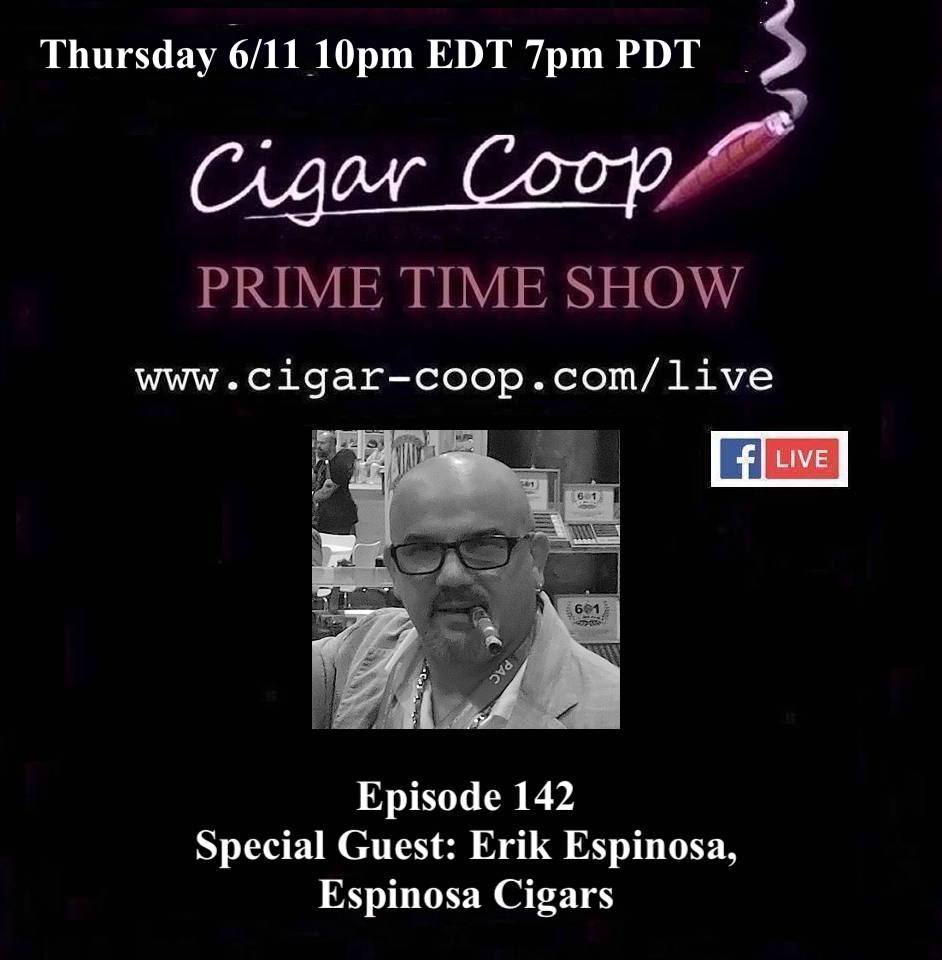 Erik Espinosa, founder and President of Espinosa Cigars is our special guest for Prime Time Episode 142.
While we have had Erik on several times at La Zona Palooza, we have never had Erik on for a full interview Prime Time style – and tonight we will recap Erik's journey in the cigar business and his current thoughts on the state of the industry.
Tune in live at 10pm Eastern/7pm Pacific. If you miss us, you can catch Prime Time at any time on Google Play Music, iTunes, Podbean, and YouTube. The Prime Time Show – all about industry people and industry talk.