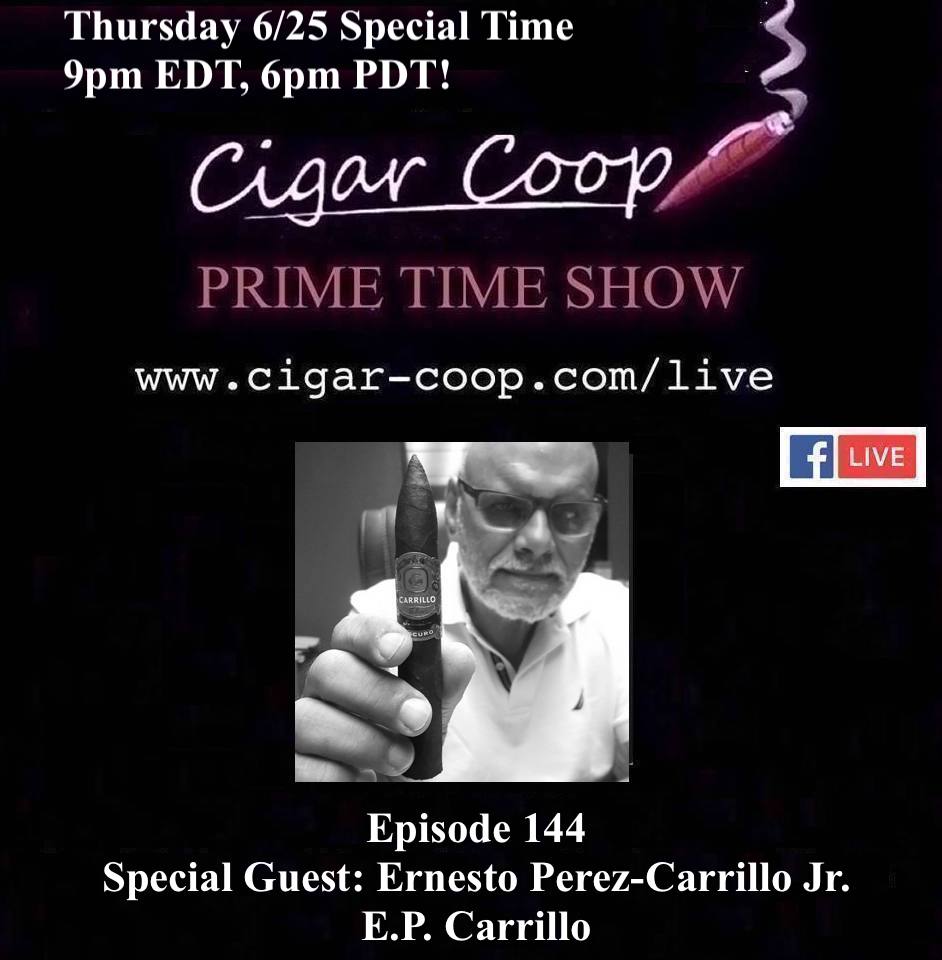 For Episode 144, we are honored to welcome another legend to our show, Ernesto Perez-Carrillo Jr.
This will be a fun episode as we catch up with Ernesto on the happenings at E.P. Carrillo, including the new Pledge cigar set to hit stores this summer. Plus we'll talk plenty of blending and industry talk with Ernesto as well.
Tune in live at a special time 9pm Eastern/6pm Pacific. If you miss us, you can catch Prime Time at any time on Google Play Music, iTunes, Podbean, and YouTube. The Prime Time Show – all about industry people and industry talk.