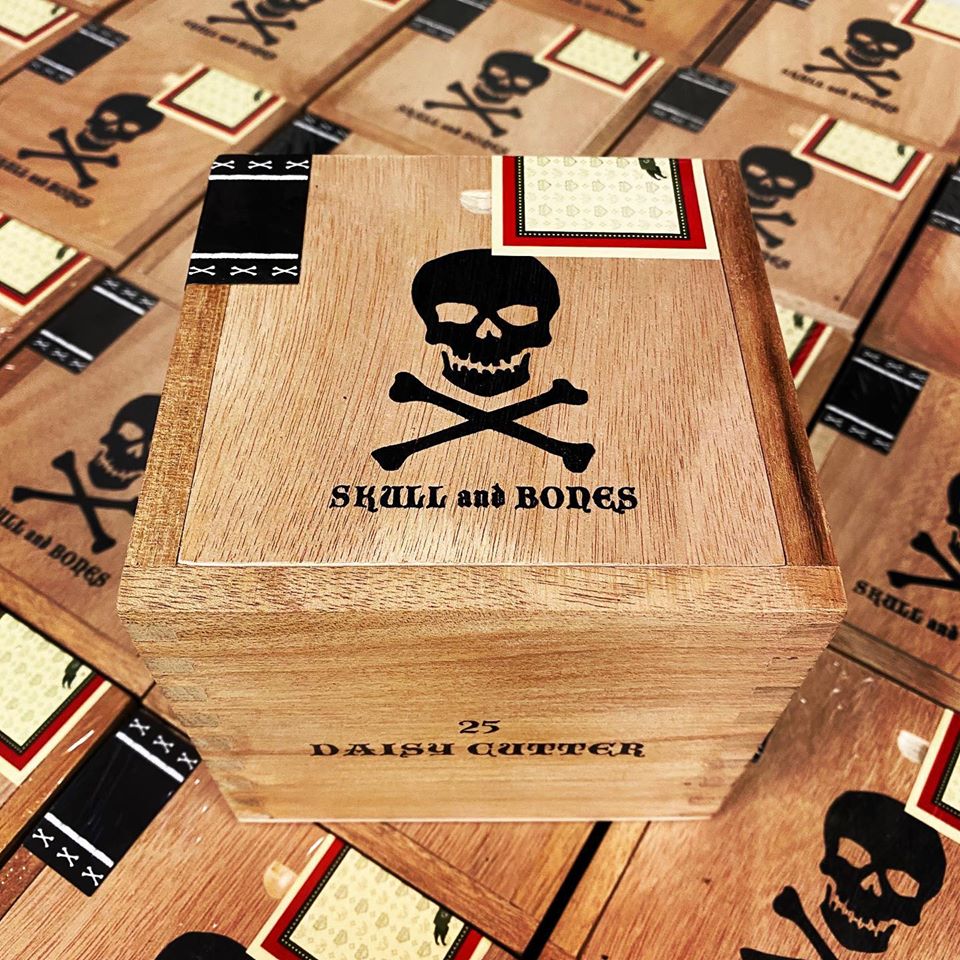 The cigar that started it all for Viaje's Skull & Bones line is making a return after 10 years. This past week Viaje Cigars announced the return of the Skull & Bones Daisy Cutter. It's the 4 x 54 size in the line that was the first Skull & Bones release for Viaje back in 2010.
There have been numerous incarnations of blends and sizes in the Skull & Bones series since the release of the Daisy Cutter. This is the first time since 2010 the Daisy Cutter size is being released in the original Skull & Bones all-Nicaraguan puro blend. In 2017, there was a maduro version of the Daisy Cutter released with the Viaje Skull and Bones Daisy Cutter Edición Limitada – but it was not the original all-Nicaraguan leaf cigar.
The 2020 edition of the Viaje Skull & Bones Daisy Cutter will be packaged in 25-count boxes. The  bands will feature a holographic ink never used before.
One of the incarnations of Skull & Bones is the WMD (Weapon of Mass Destruction). This cigar is a 3 3/4 x 52 featuring the Skull & Bones red (stronger blend) that was first released in 2012. It is a cigar also returning this month.
Photo Credit: Viaje Cigar Company