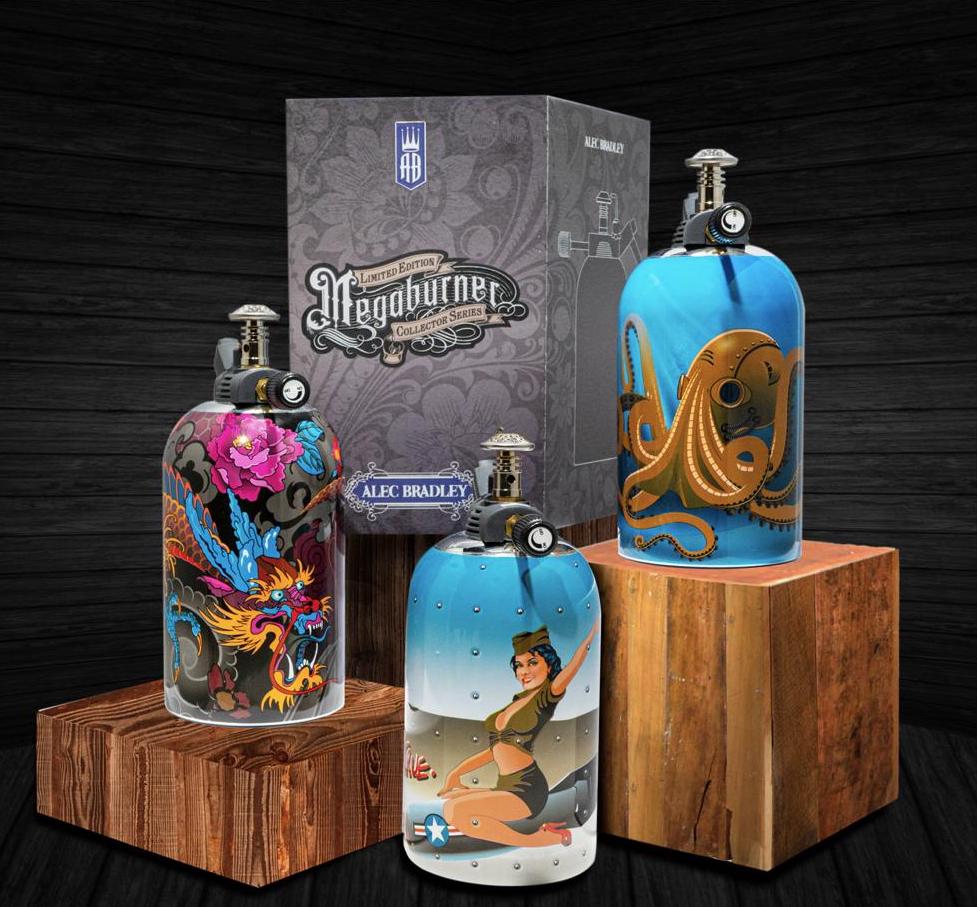 Alec Bradley Cigar Company has announced the release of three limited-edition versions of its Megaburner lighter series. The lighters feature artwork commissioned by Alec Bradley founder Alan Rubin.
The three lighters are: 'Pin-Up Series, Bomb Girl', 'Steampunk Series, Octobot', and 'Classic Ink Series, Tatsu'. Each lighter is the first of its respective series and a total of 500 of each lighter has been produced. The artwork was done by Ralf Schuetz, an artist who is a friend of Alan Rubin and is known for his Urban Pop', 'Visionary Art', and wildly creative album cover graphics.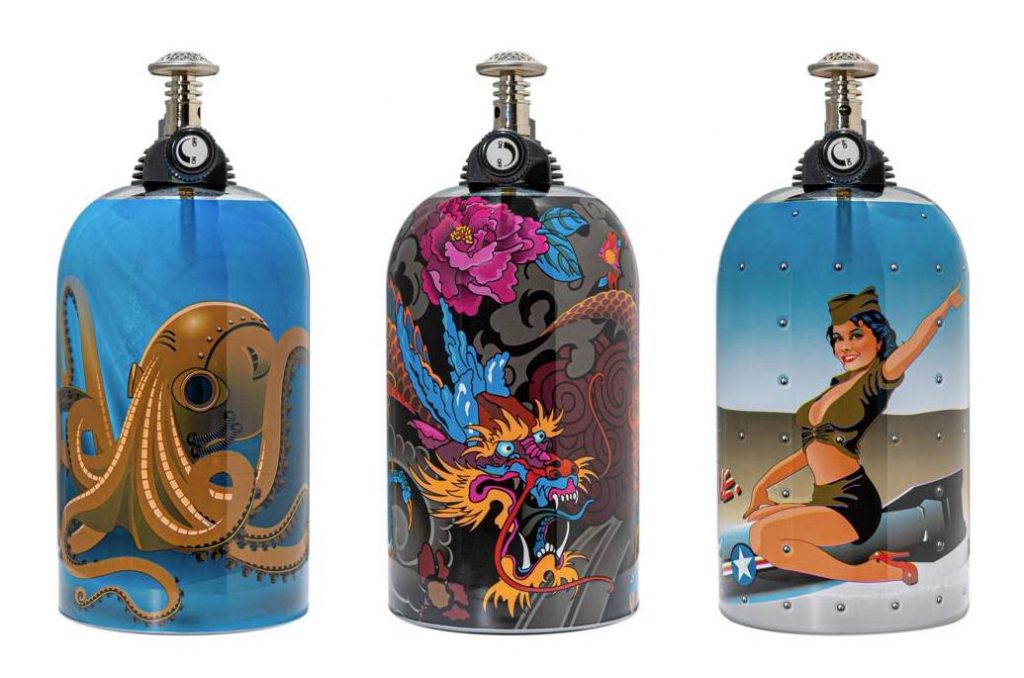 The Alec Bradley Megaburner was first introduced in 2019. It was a project that took two years to develop. Megaburner is known for its massive capacity. It features a 70mm x 107mm gas tank and provides an estimated 8 hours and 45 seconds of turn time at a 30% aperture opening.
"The size of the MEGABURNER tank offers a unique opportunity to allow creativity to run wild," commented Alan Rubin in a press release. "Having commissioned projects with Ralf before, I knew that his visionary style and use of color could help me achieve my goal of presenting distinctive pieces with collector's appeal. I gave him the three series names and let him run with the rest. The results speak for themselves!"
Each lighter is priced at $150.00.