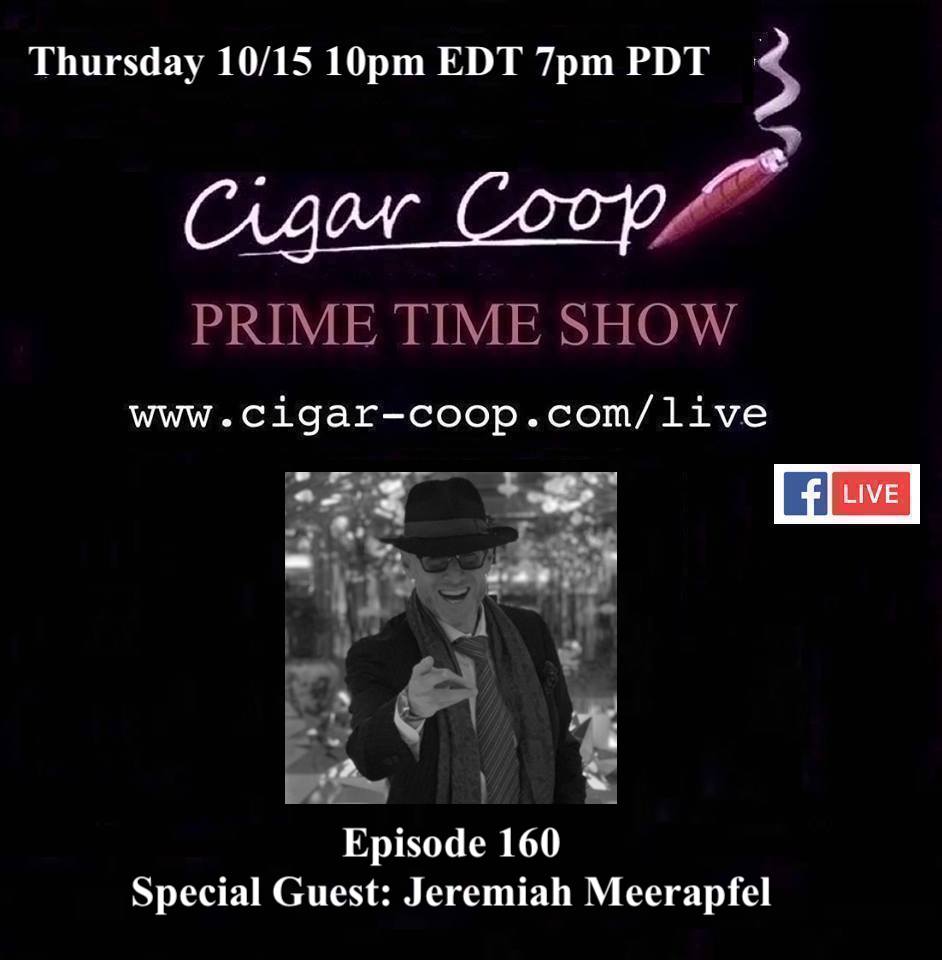 On this very special episode of Prime Time, we are honored to have the one and only Jeremiah Meerapfel on as our special guest.
Jeremiah will be burning the midnight oil live from Brussels, Belgium. The Meerapfels are one of the most famous tobacco families in the world. We will hear from Jeremiah about his family's history and challenges across five generations. We'll also learn why if its not Meerapfel, it's not Cameroon tobacco. If you are a fan of tobacco and cigars, you are not going to want to miss this very special episode!
Tune in live at 10pm Eastern/7pm Pacific. If you miss us, you can catch Prime Time at any time on Facebook, Google Play Music, iTunes, Podbean, and YouTube. The Prime Time Show – all about industry people and industry talk.