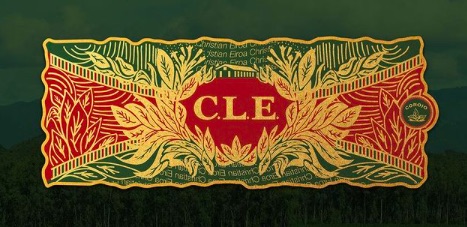 2020 marks 25 years in the cigar business for CLE Cigar Company owner Christian Eiroa, and he's got an anniversary cigar to mark the occasion. This week retailers have been informed by CLE that they may order the CLE 25th Anniversary cigar with delivery expected in late November or early December.
"I was just thinking that when we started CLE Cigars in 2012, I promised Mr. Tom Lazuka that I would never use the words "Anniversary" or "Limited" but being that June 2020 marked my 25th Anniversary in the business, I just had to break that promise. When you try these cigars, you will agree that they are worth the broken promise, especially since 2020 has been such a memorable year," commented Christian Eiroa in a communication to CLE retailers.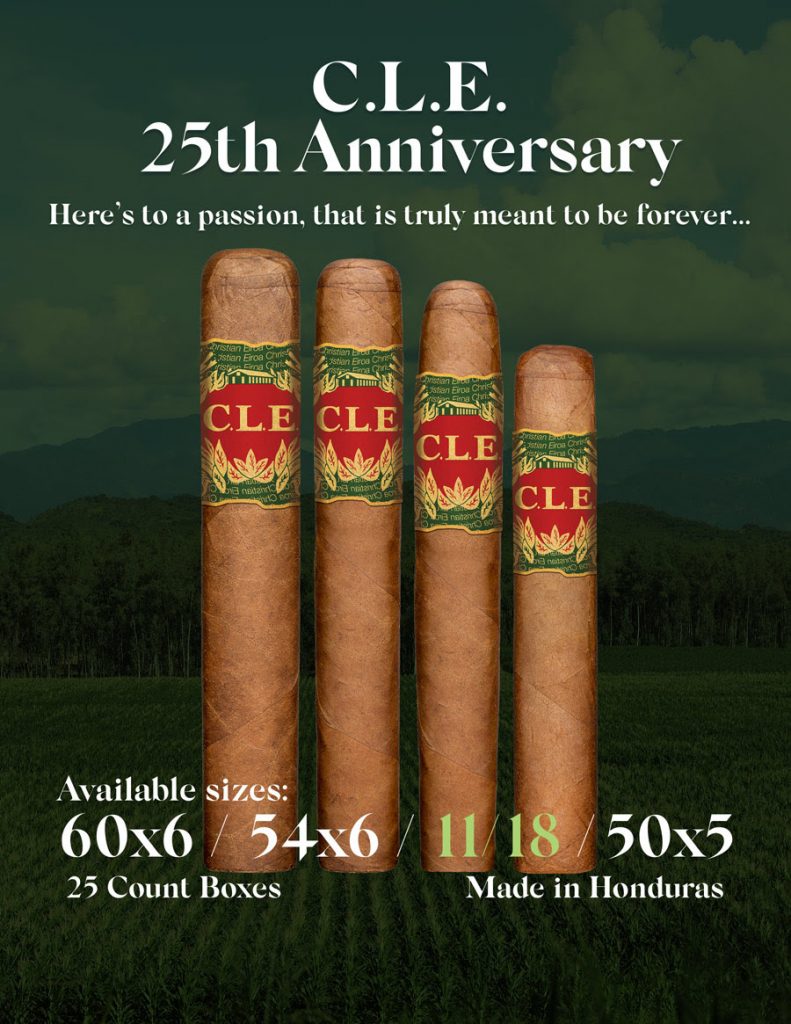 Word of the CLE 25th Anniversary first surfaced on the Prime Time Virtual Trade Show where Tom Lazuka was a guest. The CLE 25th Anniversary is a box-pressed Honduran puro featuring Authentic Corojo. Originally produced in Honduras, it's available in four sizes: 50 x 5 (SRP $15.56/cigar), 54 x 6 (SRP $16.56/cigar), 60 x 6 (SRP $17.56/cigar), and CLE's signature 11/18 size (SRP $17.56/cigar). The 11/18 size will be a release for TAA retailers.
Each of the four sizes is presented in 25-count boxes.