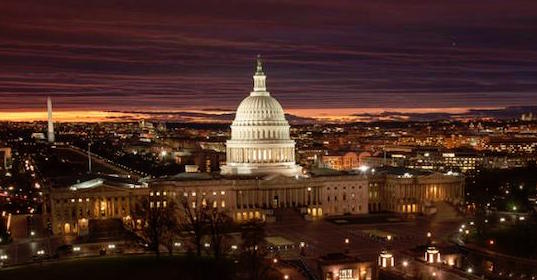 With the 117th Congress now in session, the time has come to reintroduce proposed legislation. This past week, Senate Bill S.438 was reintroduced by Senator Marco Rubio of Florida. The purpose of the bill is to introduce legislation to exempt premium cigars from regulations being proposed by the United States Food and Drug Administration (FDA). In addition, the bill has already signed on an additional eight co-sponsors.
"The premium cigar industry is an iconic staple in Florida's economy," commented Senator Rubio in a press release. "For far too long, small and family-owned businesses have been facing the threat of regulation that could force many to close their shops. I am proud to reintroduce this legislation that would provide Florida premium cigar makers the certainty they need to continue their craft, and I urge my colleagues to swiftly pass this bill."
Co-sponsors of the bill include Senators Tom Cotton (R-AR), Joni Ernst (R-IA), Rick Scott (R-FL), John Barrasso (R-WY), Jim Inhofe (R-OK), Lindsey Graham (R-SC), John Boozman (R-AR), and John Kennedy (R-LA). In the past, the initial set of sponsors had been bipartisan, but in this case all of the initial co-sponsors were Republican.
"From Tampa's Ybor City to Miami's Little Havana, handcrafted cigars have been an important part of Florida's cultural heritage for more than 150 years," commented Drew Newman of J.C. Newman Cigar Co. in Tampa. "Today, Florida's historic premium cigar industry supports thousands of jobs, from farmers to cigar rollers to retailers. We are tremendously grateful to Sen. Rubio for his continued leadership and advocacy in support of small, family businesses in Florida."
Final details of S. 438 have not been published.
Every two years when a new Congress is in session, it becomes necessary to reintroduce previous pending bills in order to keep the proposed legislation alive. This is the sixth Congress where this legislation has been submitted. Over the years similar bills have seen as many as 22 sponsors signed on to the legislation. The last bill S. 9 (116th Congress) had 15 sponsors, the fewest since legislation was first introduced.
It is anticipated a companion bill in the House of Representatives will be introduced.
The likelihood this bill, and a companion bill will pass both chambers of Congress. In the past, these bills have been used to promote awareness that there is support in the U.S. Congress for such an example. This awareness has led in the past for premium exemptions to be included in large appropriations and omnibus bills. The awareness has also been important in sending a message to both the White House and the U.S Food and Drug Administration.
Photo Credit: U.S. Capitol Facebook Page