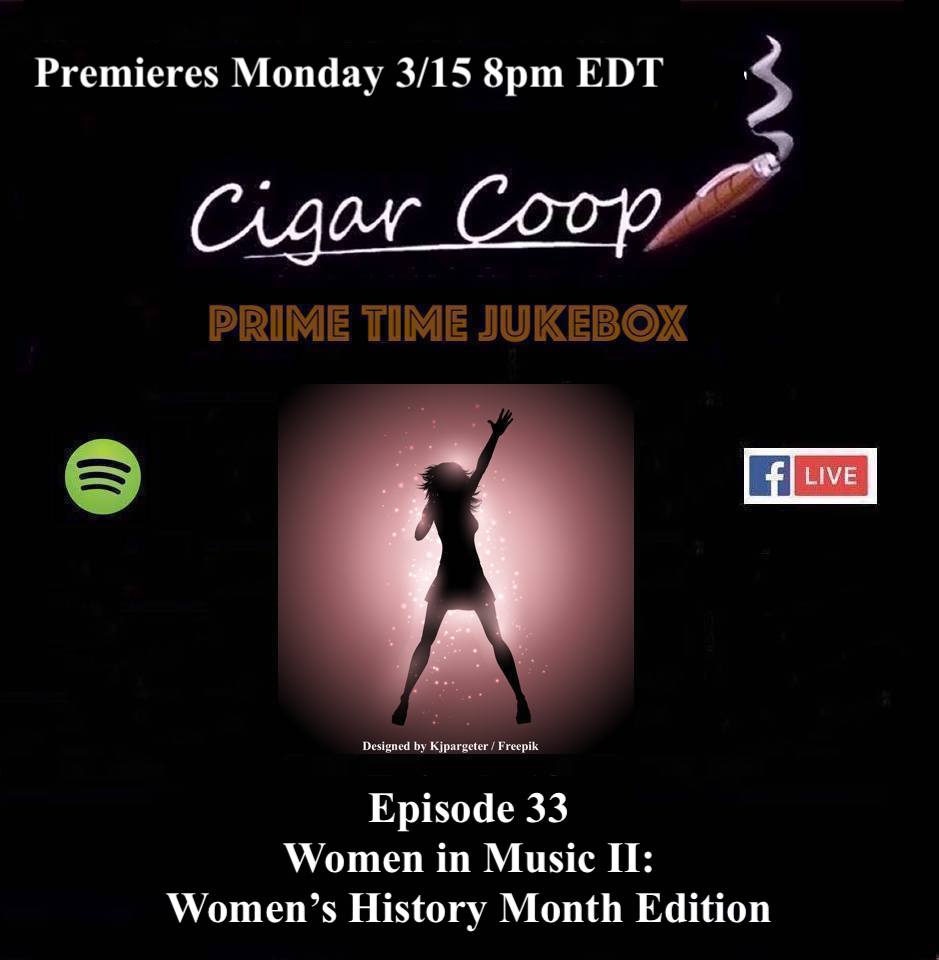 The ladies are back for Prime Time Jukebox Episode 33.
In honor of Women's History Month, Dave and Coop will explore some of the female artists from both a foundational and contemporary standpoint. We'll go through some of our favorite female artists and discuss some of our favorite tunes by them.
For the cigars during the broadcast, Dave smokes the RoMa Craft Tobac CroMagnon Fomorian while Coop smokes the Southern Draw Rose of Sharon Desert Rose Lonsdale.
We will also update everyone on the happenings in the 2021 Battle of the Bands!
We'll also pay tribute to late Bunny Wailer.
As always you can follow along with our Spotify Playlists:
Tune in to the premiere on the Cigar Coop Facebook Live page on Monday 3/1r at 8pm EST.
Prime Time Jukebox – the podcast that pairs music with cigars. You can catch us on Google Play Music, iTunes, Podbean, and YouTube. As always, be sure to email your feedback to cigarjukebox@gmail.com