Note: for many years I have contended that Cigar Coop is not a blog. However, we are a media site with a blog component. This series you are reading is as "bloggy" as a blog can be as we leverage that component to the fullest.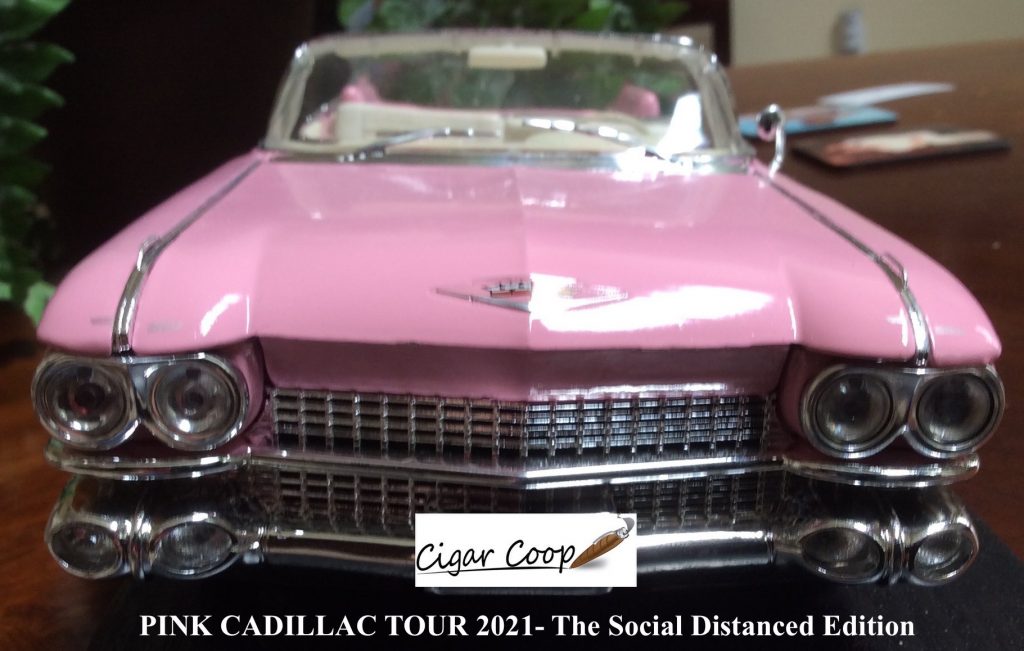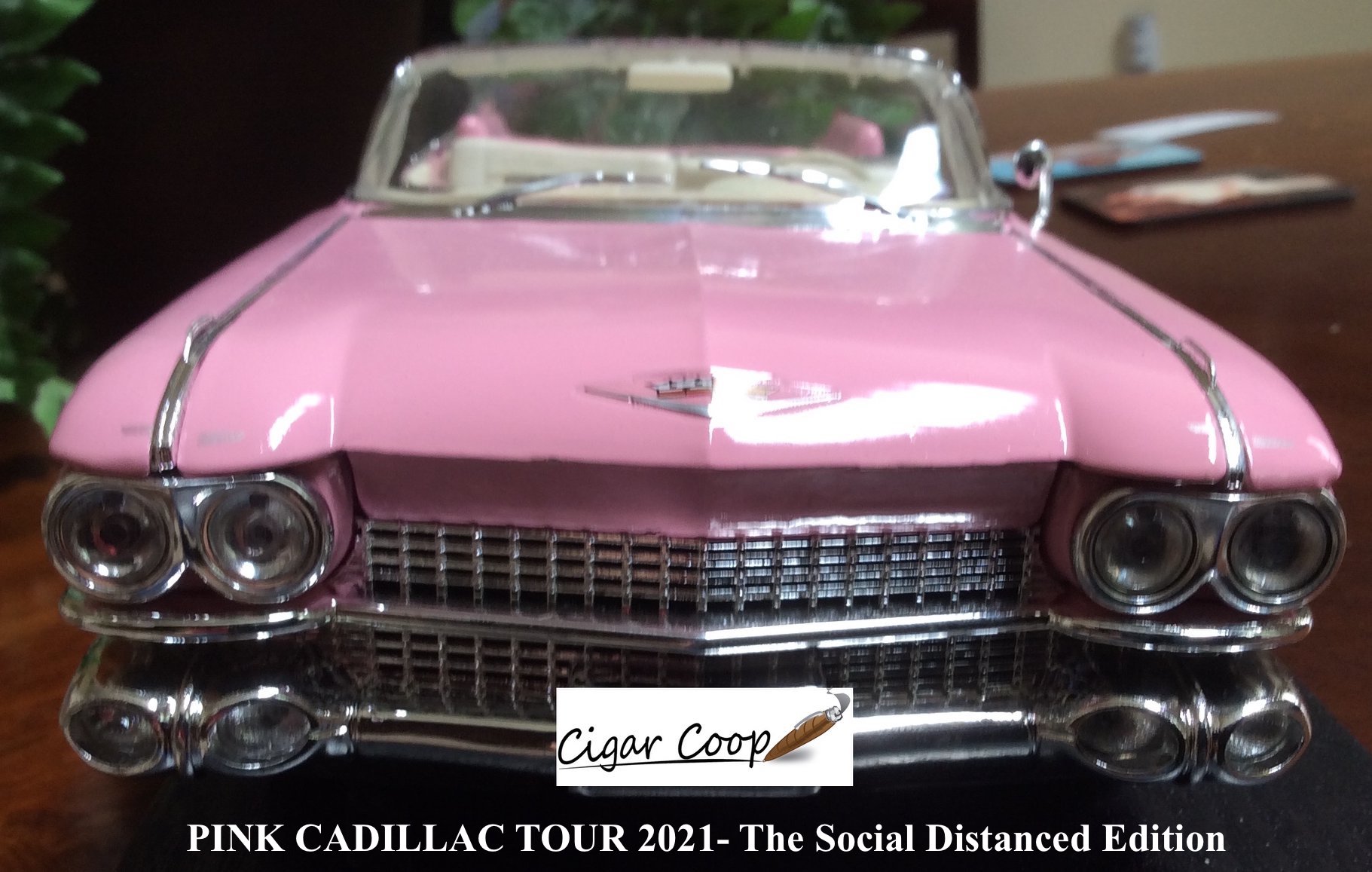 What happens when you load a car up, pack up some smokes, and head to parts unknown? Welcome to the Pink Cadillac Tour 2021 – the Social Distanced Edition. This is a trip I ended up taking from just outside Charlotte, North Carolina to Flagstaff, Arizona, and then back – primarily taking Interstate 40. This trip was a total of 4,000 miles. There were no stops to visit cigar bars, dine-in restaurants, cigar lounges, bars, or friends as I was practicing as much social distancing as possible. There also wasn't a Pink Cadillac used for the trip. In this installment, I drive from the Lupton, Arizona just over the New Mexico/Arizona border
This leg of the journey begins where we left off in Part 8, at the rest stop in Lupton, Arizona. We continue on I-40 through Petrified National Forest to the city of Flagstaff, Arizona – the terminus of this half of the trip. It was a 163-mile journey and Flagstaff would be the stopover for the next couple of days.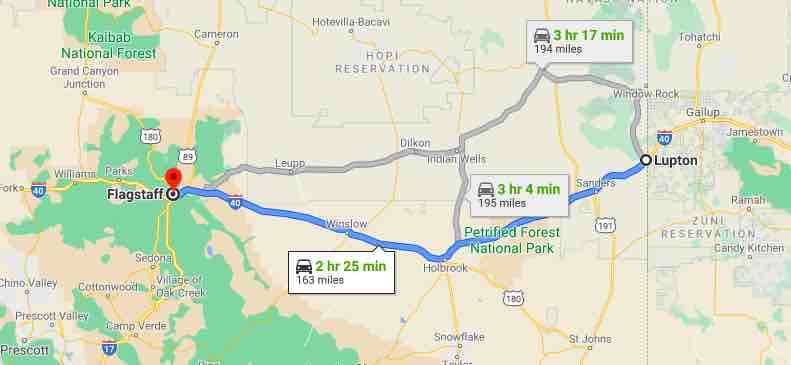 While the winds were high at the Arizona-New Mexico border, the winds started to quell as I progressed westward on I-40. The plan was to stop at my favorite rest stop in the country – Meteor Crater Rest Stop. It's loaded with red rocks and it's probably one of the closest experiences to being on Mars you can get to on Earth. Best of all, you could smoke there. The bad news – the Meteor Crater Rest Stop was closed for renovations. As a result, it would be on to the city of Flagstaff.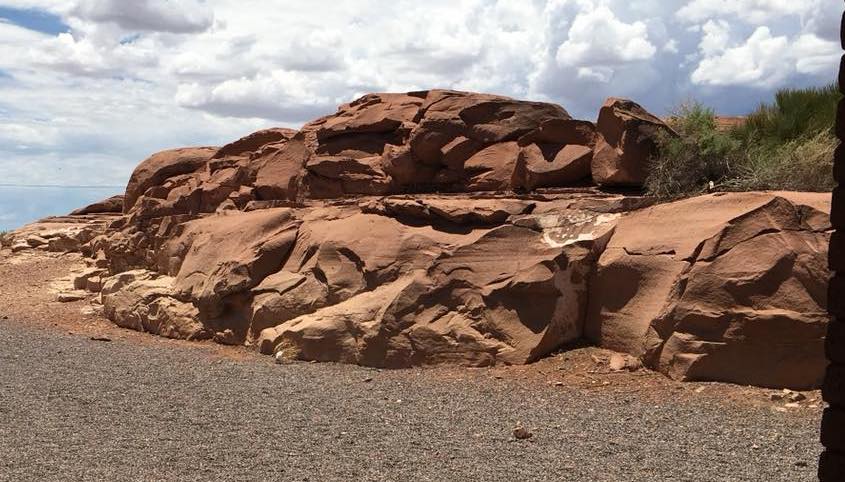 The final leg to Flagstaff from Winslow, Arizona is incredible. I would best describe it as a Shangri-la that comes out of the desert. It's a city just under 7,000 feet above sea level. As you go on I-40, you climb in elevation, and the desert gives way to mountains and lots of trees. The photo below is from my 2018 trip, but it was ironic that I was started to approach Flagstaff near sundown this time as well. The difference is there were more snow-caps on the mountains for this trip.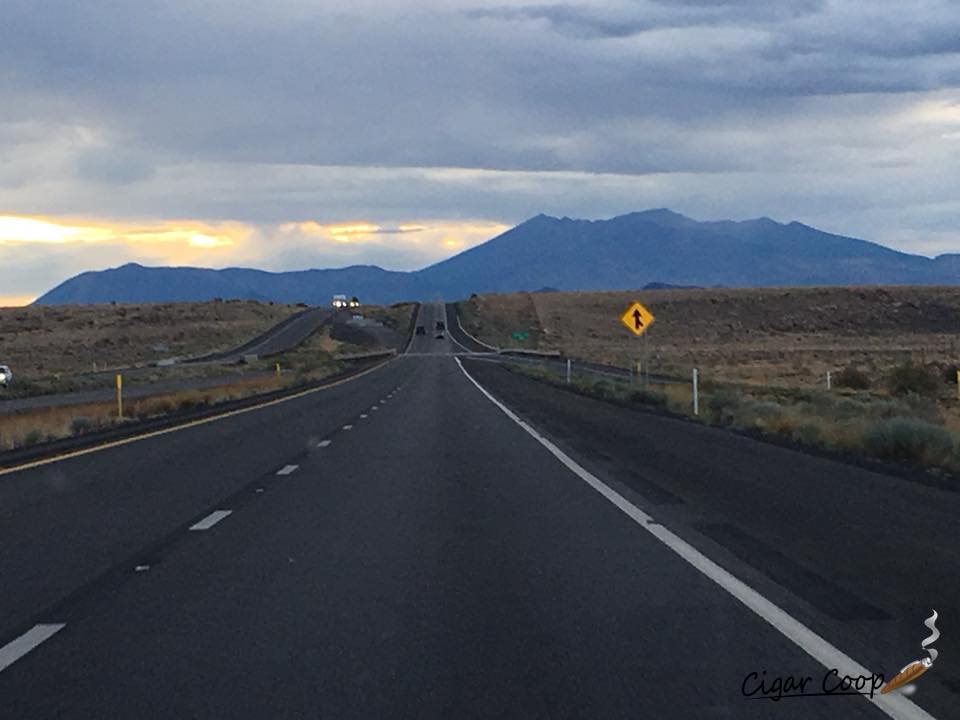 The big mountain range visible from Flagstaff is called Humphreys Peak. It's one of the most amazing views from any city in the country. Below is a photo taken during this trip.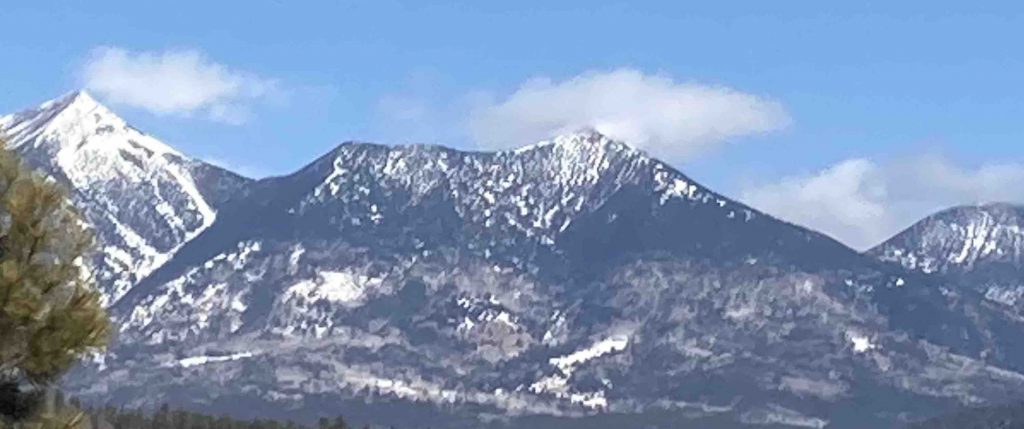 Flagstaff is cold this time of the year. The average high temperature is about 50 degrees and the average low temperature is about 20 degrees – and the weather while I was there was pretty much in that range. Shaded areas still had snow on the ground.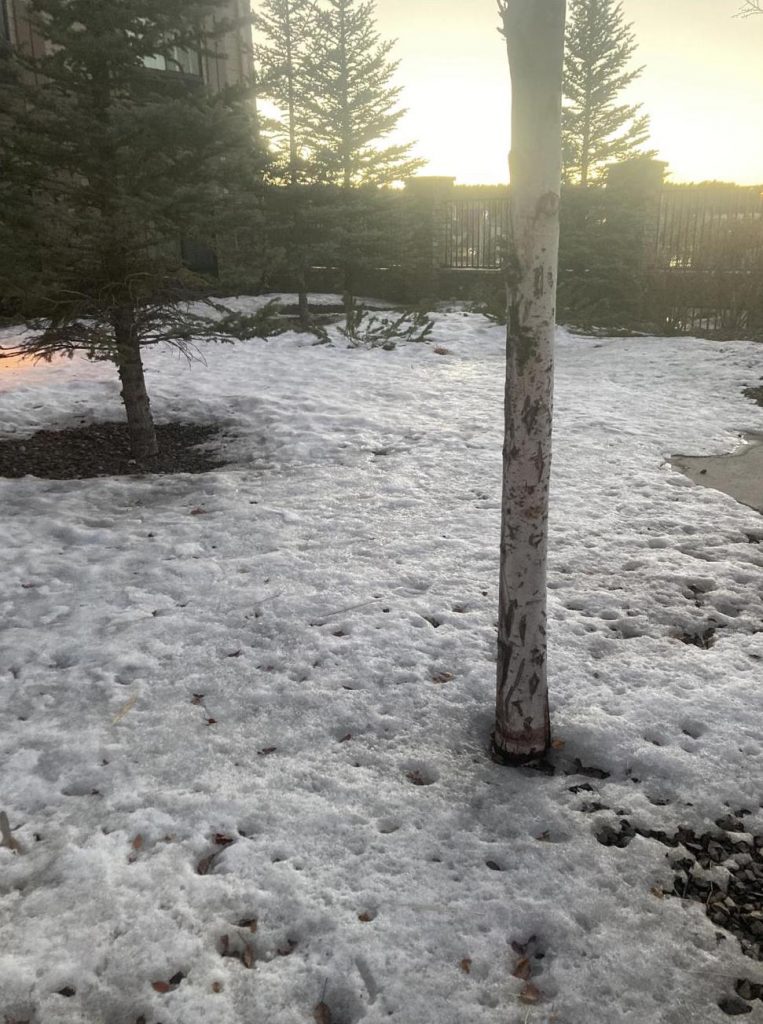 The drive was now over. It was time to enjoy some smokes for a couple of days and catch up on some work. The key thing to smoking in Flagstaff is a fire-pit. This isn't just limited to winters. It gets quite cool at night in Flagstaff during the summer months. Lucky I know a year-round place in Flagstaff with one. There would be plenty of smokes to enjoy – the Alec & Bradley Kintsugi Robusto, Micallef A, Davidoff Nicaragua Robusto, HVC Hot Cake Laguito No. 4, and Crux Epicure Maduro Gordo were some of the highlights.
It's amazing to see how far west I was. There were road signs for Phoenix and Los Angeles. Phoenix was only 2 hours away, while Los Angeles was still 6 1/2 hours away.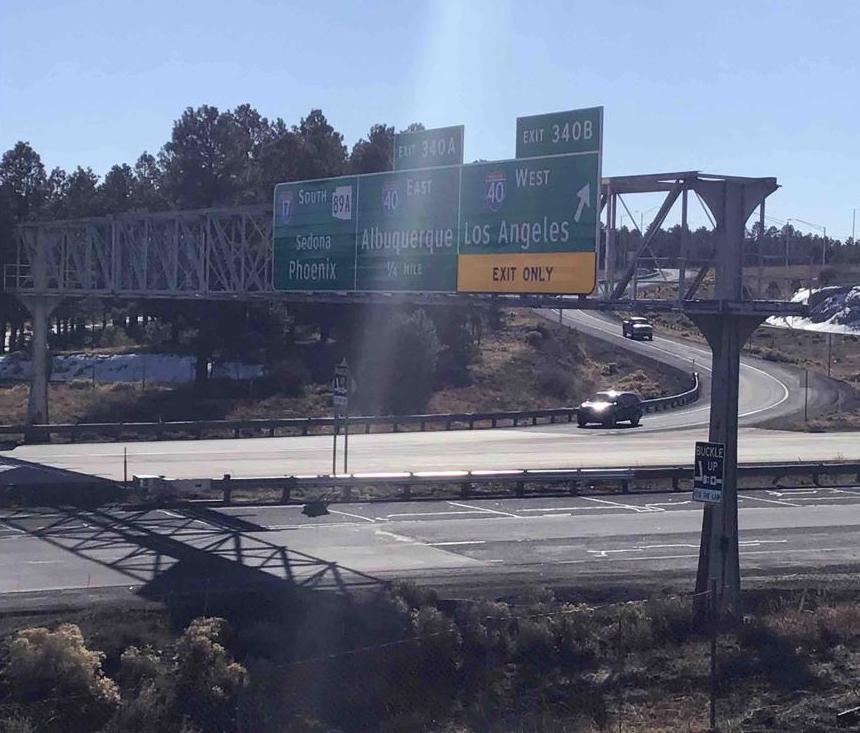 During this time, we would record Prime Time Episode 176 remotely. The special guest was Juan Martinez of Joya de Nicaragua.
While Flagstaff was the terminus of this westward journey, it would soon be time to turn around and head back east. We'll chronicle that piece in the next few installments.
The video below was recorded from my location in Flagstaff, Arizona. (Due to age restrictions, you may have to click on WATCH ON YOUTUBE below):
Other Installments
Image/Video Credits: Cigar Coop, except where noted