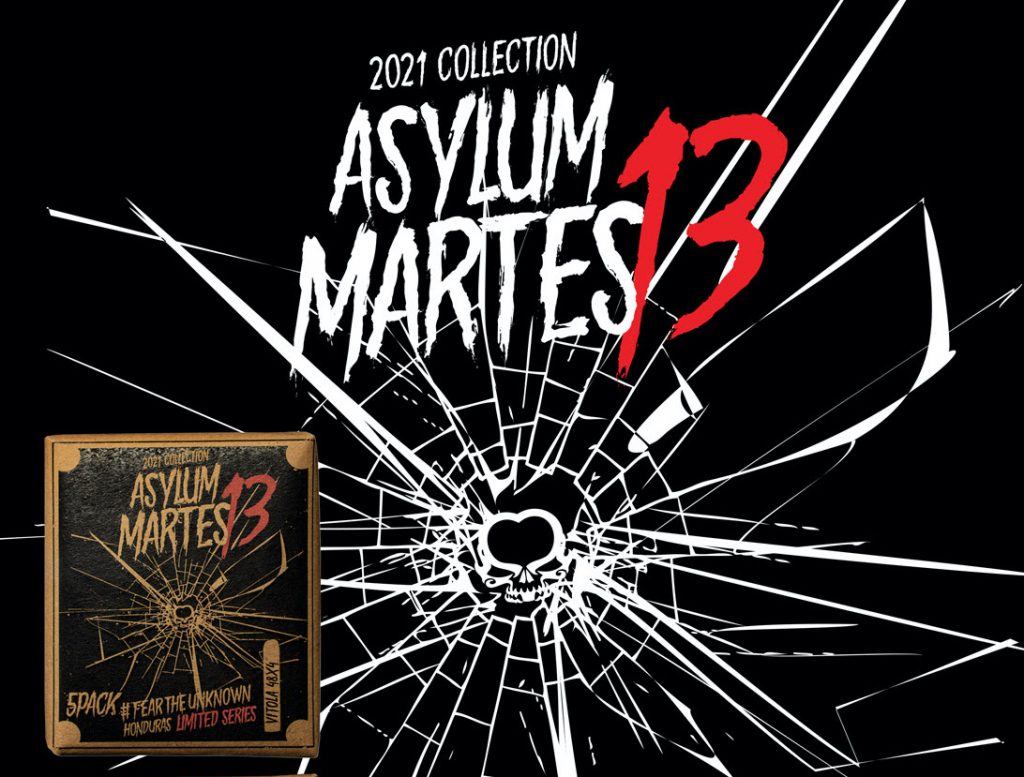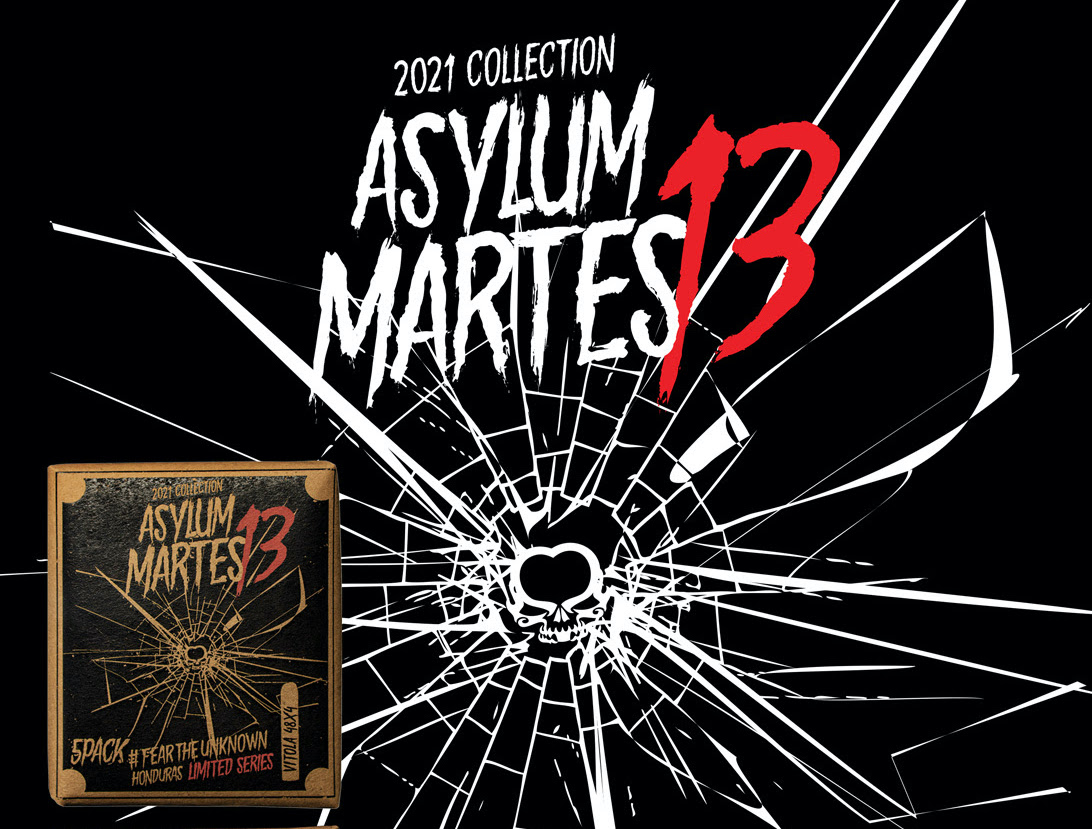 Asylum Cigars has a new limited edition offering known as Asylum Martes 13.
While in the U.S. Friday the 13th is considered an unlucky day, in the Hispanic world the equivalent is Tuesday the 13th – or Martes 13.  The cigar is being released ahead of April 13th, which happens to be the next Tuesday the 13th.
The Asylum Martes 13 is a 100% Honduran Corojo puro that comes in two sizes: 48 x 4 and 54 x 6. Both sides are sold in soft-bundle five-packs. The 48 x 4 is priced $6.25 per cigar or $31.25 per five-pack while the 54 x 6 is priced at $7.50 per cigar of $37.50 per five-pack.