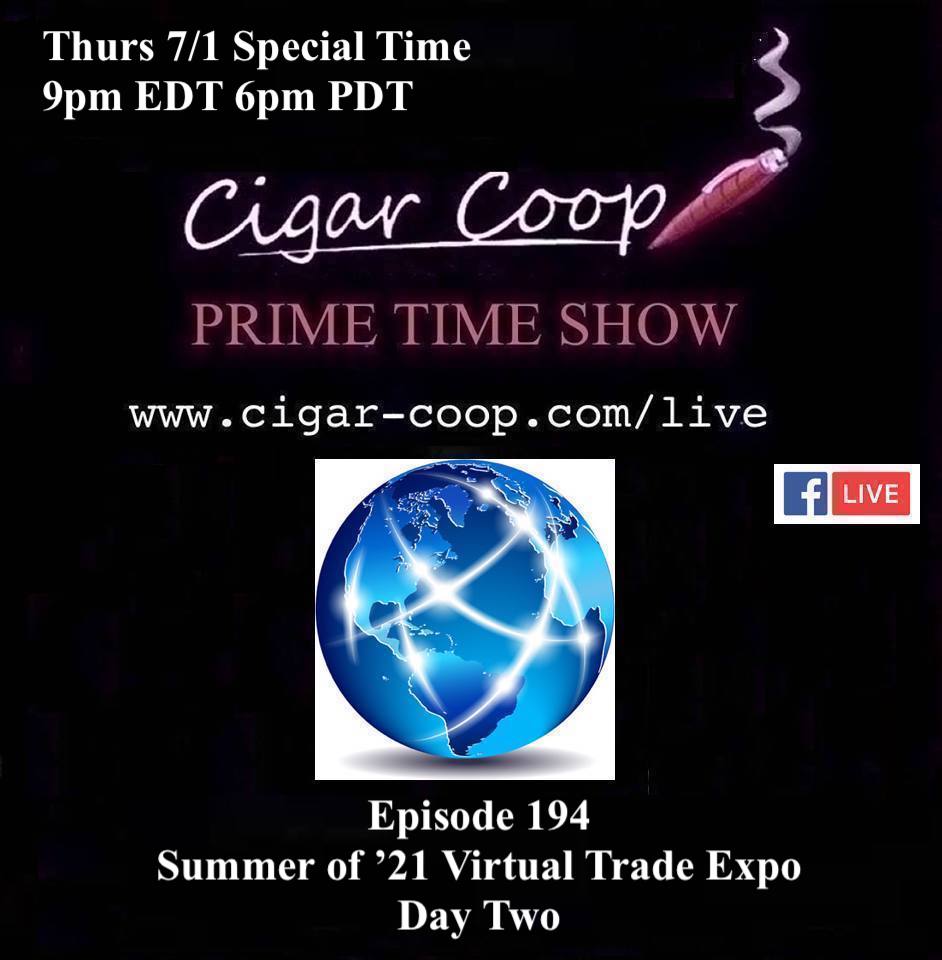 Last year, due to the fact the premium cigar industry trade shows were cancelled, our show provided a platform to talk about releases for 2020. The concept was very well-received.
As we are into the summer months, we wanted to do the same Virtual Trade Expo concept again for 2021. The concept is very simple. We give a cigar company a 15-minute slot to come on and talk about their summer/upcoming releases.
We are scheduling this over two shows. This should eliminate backlog and provide a little more time for discussion:
June 24, 2021: 9pm ET (Six Companies)
July 1, 2021: 9pm ET (13 Companies)
Tonight we will kick off the first of two shows and we have some special guest lineup:
9:00pm: Altadis USA (Rafael Nodal)
9:15 pm Crowned Heads/ACE Prime (Miguel Schoedel)
9:30pm Micallef Cigars (Andy Yafee)
9:45pm Perdomo Cigars (Arthur Kemper)
10:00pm Toscano Cigars (Michael Cappellini)
10:15pm Casa Cuevas Cigars (Luis Cuevas)
10:30pm Gran Habano Cigars (George Rico)
10:45pm Macanudo Cigars (Laurel Tilley)
11:00pm Joya de Nicaragua (Juan Martine)
11:15pm Alec Bradley (Alec Rubin)
11:30pm Drew Estate (Joe Gro)
11:45pm United Cigar (Oliver Niveud)
Midnight: Dunbarton Tobacco & Trust (Steve Saka)
Tune in live at a special time 9 pm Eastern/6pm Pacific. If you miss us, you can catch Prime Time at any time on Facebook, Google Play Music, iTunes, Podbean, and YouTube. The Prime Time Show – all about industry people and industry talk.